Fuel shortages in Hungary, the filling station attendant says it's like Mad Max
November 29. 2022. – 11:10 AM
updated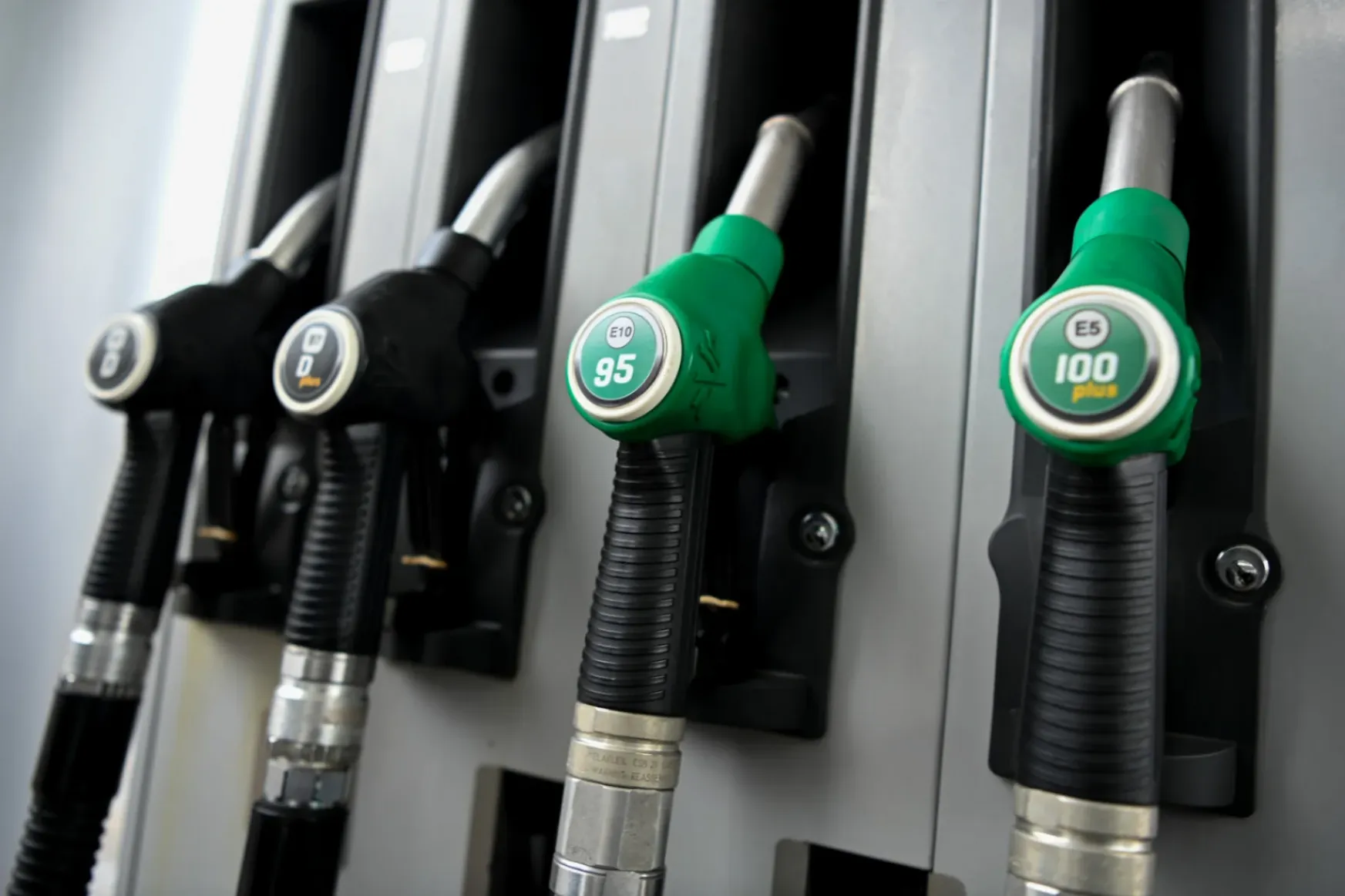 Photo: János Bödey/Telex
Our readers have experienced fuel shortages at countless filling stations all over Hungary, and in our article, we explore the reasons for the nationwide shortage, what the experts say, what Hungarian Oil and Gas Plc. Mol has announced, and what the ruling party Fidesz is communicating about it.
This year, the company is carrying out the largest maintenance project in the history of the Dunai Refinery, which was planned a little earlier than now, but was postponed due to the outbreak of war and the supply situation. "This has been a comprehensive and costly technical inspection and major overhaul, which we plan to complete soon, and we will be able to restart those plants where additional maintenance work was required at the restart," they wrote. Our readers and colleagues have experienced a fuel shortage at a number of petrol stations across the country, and there were several where the vendor could not say when another delivery of 95-grade petrol, which has been on sale in Hungary for months at a price of 480 forints per litre, would arrive. At several filling stations, therefore, only the market price of petrol and diesel, around 700 forints, was available.
Mol is not delivering any fuel at all to hundreds of independent stations this week. And Shell has introduced a limit at its filling stations, where motorists can buy 95 petrol for up to 20,000 forints a time, and up to 50,000 forints for diesel.
Experts say the shortage is mainly due to the price cap
According to Tamás Pletser, oil and gas analyst at Erste, the joint impact of several negative factors has led the domestic market to the current situation. On the one hand, there is a global diesel shortage, stocks have not been this low for a very long time. In the United States, statistics on diesel stocks have been kept since 1982, and the situation has certainly not been this gloomy since then. On the other hand, as we approach Christmas, traffic is also higher, the weather is worse, and more people are getting into their cars and driving more at weekends because of the shopping season, which is something that Mol is finding difficult to cope with.
Thirdly, and this is the main problem, the Hungarian government's "self-defeating regulation", i.e. the regulatory price, has "banned" importers from the country. Previously, there was a faint hope that at least importers would come in to sell to those buying at market prices, but since they cannot afford to sell only to those buying expensive petrol, hardly anyone but Mol imports fuel, and the Hungarian market is now isolated and short of supply.
The oil embargo is coming
According to experts who spoke to our portal anonymously, the situation is likely to worsen. The embargo on Russian oil will come into force on 5 February, and although there are exemptions (for example, for pipeline oil), the sanctions will still hit, as there are no national markets, but regional refineries. Slovnaft in Bratislava, for example, exports two thirds of its products, and under the agreement it can buy Russian oil but cannot export products made from Russian oil. The Czechs also have their own concessions, but their ability to import diesel will also be reduced.
In the meantime, the current problems are already quite serious, the Hungarian Hydrocarbon Stockpiling Association's stocks have been reduced, Hungary also lent to OMV when there was a problem in Schwechat at the beginning of the summer, but the Austrian side has not yet returned this amount. And the Dunai Refinery in Százhalombatta is not producing enough diesel, it has to be imported from Bratislava, and that will also bring in the sanction effect.
There is also a high risk on the Friendship oil pipeline, where in recent weeks Russian missile strikes have halted deliveries. If this were to happen for an extended period, the situation would become very difficult. Molt and Slovnaft can be partially supplied from the Adriatic pipeline, but the situation would become very problematic if we were at the mercy of Croatia, which would like to get its national oil company INA back, to have Mol CEO Zsolt Hernádi extradited or at least to get its refineries back from Mol.
Moreover, Hungary is also under political pressure. The Poles have already announced that they will cut their dependence on Russian oil by the end of the year. But then they found out that their refineries are contracted to Russia until 2024-2025, and if they don't take Russian oil, they still have to pay for it. So they started lobbying for a sanction on the northern section of the Friendship, so that they could claim force majeure.
However, this would give Hungary, Slovakia and the Czech Republic a competitive advantage on the southern section of the Friendship pipeline, and it has been proposed to apply an increased duty on this route. Polish Prime Minister Mateusz Morawiecki's proposal would seriously harm Hungarian interests, as it would mean a punitive tariff that would be a huge blow to Mol's profits. This would be a huge slap in the face for Hungarian security of supply, and if it were to happen, one could rightly point to the sanctions, but now it is actually the price cap that is causing the disruption.
According to Mol stock shortages have occurred in 20 percent of the network
Mol CEO Zsolt Hernádi said earlier that if it had been up to him, he would not have introduced the price cap, because it stopped importing products, and on the other hand, the reduced price did not curb domestic demand, and most Hungarians know that fuel is actually much more expensive, and they are afraid of the abolition of the discount, so they buy what they can for 480. Thirdly, the price cap is not helping to green urban transport either, as there is an unhealthy shift in the price of electricity and petrol, with electricity becoming more expensive and fuel not.
We asked both OMV and Mol about the current stock shortages experienced at national level, but only Mol responded to our questions. "Demand for fuel at Mol's filling stations has been outstanding since the introduction of the regulatory price and the drastic drop in imports supplied by competitors,
it is still almost one and a half times higher than a year ago."
- they wrote. They added that they are constantly "optimising" their stocks and have introduced temporary restrictions to ensure that they can supply "enough fuel for operations" to all parts of the country.
"In recent days, we have experienced partial product shortages, typically lasting a few hours, in 20 percent of our network (since Mol has nearly 500 domestic filling stations, that means about 70-100 stations – ed.), but our filling stations are operational and our tanker trucks are constantly on the road. Mol supplies more than 85 percent of the filling station network in Hungary. Since the introduction of the regulatory price, we have been continuously limiting the fuel supplied to foreign markets and diverting it to Hungarian stations, and we are also increasing our domestic stocks from imported sources to ensure security of supply in the country."
- they explained. They also pointed out that in recent months more than 1,700 of the almost 2,000 domestic filling stations have been supplied with fuel "to some extent", "and we are currently supplying our partners with 15-20 percent more than the volumes sold in normal periods".
Maintenance of the Dunai Refinery also contributes to the stock shortage
Mol also stressed to Telex that the Dunai Refinery in Százhalombatta "continues to operate at reduced capacity, with maintenance work ongoing. If demand had not been outstanding all year round and the same amount of imports had been coming into the country as a year ago, there would be no shortage of products at this production capacity and there would be no need for restrictions." (That is, if there were no price caps, demand would not be as high and imports would be there, so fuel would be more expensive, but there would be enough – ed.)
The situation on the fuel market is serious, and experts say that the price cap is definitely responsible for the shortage, mainly because it has stopped importing the product, as it is not worth it for anyone to import petrol or diesel to Hungary below the market price, and so the entire Hungarian supply has fallen to Mol. Moreover, according to experts interviewed by Telex, the sanctions could worsen the situation in the near future in several aspects.
It is not yet known how long the maintenance work at the Dunai Refinery will last, but stock shortages are almost certain to occur this week
- the company said. However, in addition to the nearly 100 Mol filling stations, there are also supply problems at many other stations belonging to larger oil companies, and including smaller stations – not belonging to large companies – there could be a shortage of supplies for a longer or shorter period at least at 500 domestic stations, according to the article of Portfolio portal.
Fidesz: The dollar left and the sanctions they support would cause fuel shortages
The ruling party responded to the situation in a statement, saying there is no national shortage, which would only arise if the left were in government. "There would be a national fuel shortage if the dollar left were in power. Gyurcsány would have slavishly implemented all the energy sanctions in Hungary long ago, which would have jeopardised fuel supplies and pushed up the price of petrol in Hungary to the skies.
Fuel is available in Hungary, supply is assured, and, uniquely in Europe, a price freeze has been in place for a year to protect the population from the sanctioned fuel price hikes."
However, in recent days we have received a lot of letters about where there are shortages, and in this Hungarian language article we have collected information from our readers broken down by county.
The translation of this article was made possible by our cooperation with the Heinrich Böll Foundation.