Hungarian court prevents state from deporting Russian opposition activist
January 16. 2023. – 09:58 AM
updated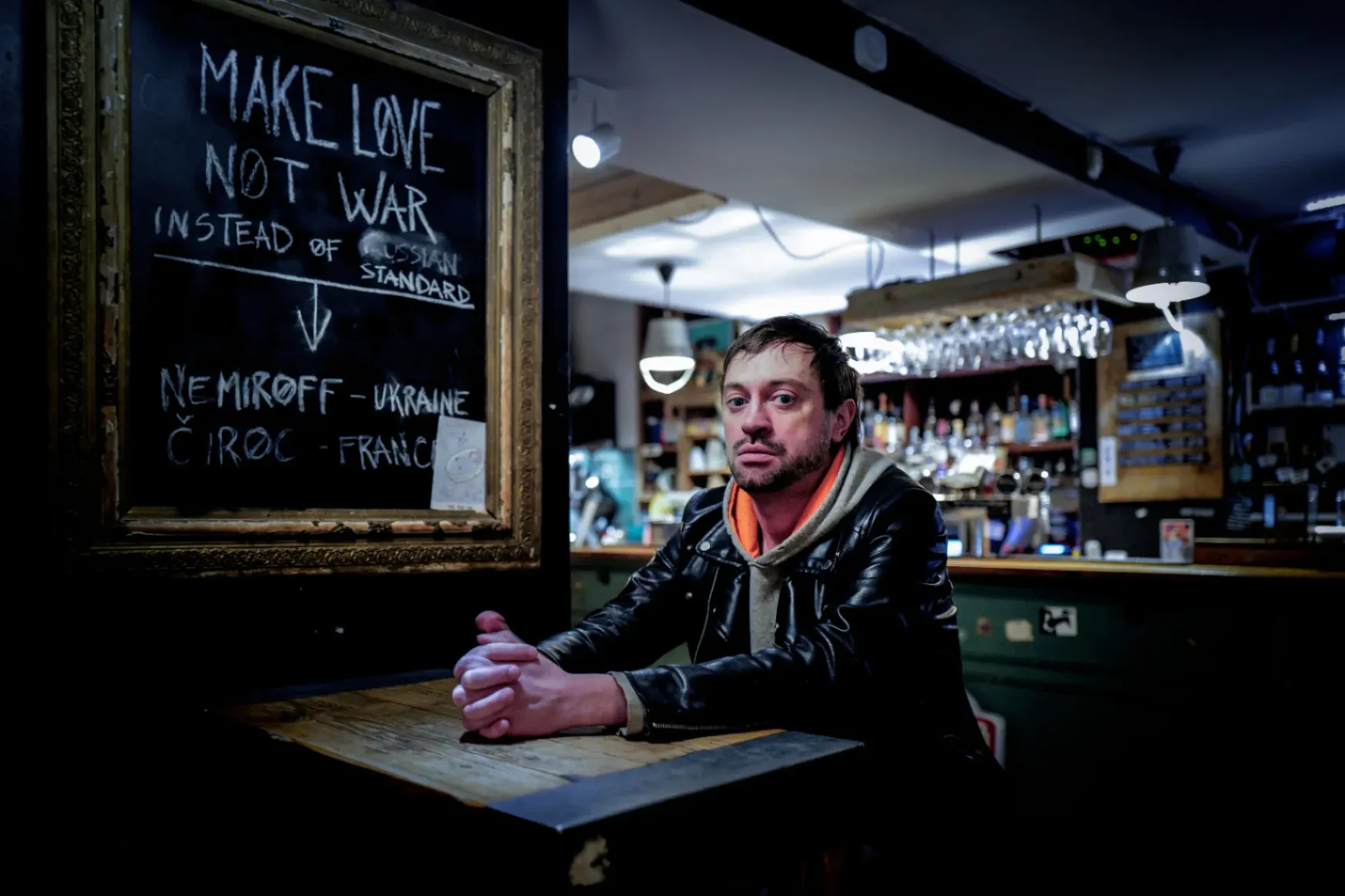 Yevgeny Belyakov – Photo by István Huszti / Telex
The National Directorate General for Aliens Policing (OIF) would have deported a Russian opposition human rights activist, but the court annulled the decision. According to last Wednesday's decision of the Administrative Chamber of the Metropolitan Court, and the judge's ruling, "it is known to all from information about Russia that the authorities treat opposition activists harshly" so that any of them who were to return to Russia would be "subjected to humiliating and inhuman treatment by the authorities." All this is compounded by the war against Ukraine, where the Russian authorities are keen to send critics and opposition activists, and the court stated that any person deported would be in imminent danger. This does not mean that Yevgeny Belyakov's situation has been resolved, but he can remain in Hungary, where he has actually been living since 2017.
"What am I afraid of if I were to return home? When I arrive at the airport, they could interrogate me about what I've done abroad, why I came back, and whether I'm a spy. I have written articles criticising the Putin regime, I am a gay rights activist, I have been involved in human rights activism, and have protested against the war on Ukraine, all of which could be used to charge me with treason. Anything can happen since the war started," said Yevgeny Belyakov, shortly before the trial on Wednesday.
The 35-year-old activist, who has a degree in history, has experience with the courts in Russia, where he was fined for his participation in a demonstration, in a trial where even the judge used profanity to describe him and other activists like him.
Young man, I need an informant
Yevgeny Belyakov also knows what it's like to be called in for a friendly chat by the FSB. As a human rights defender and gay rights activist, he has for years been facing a steadily shrinking space in Russia. Under the increasingly strict and broadly interpreted laws that allow for homophobic motives and labelling as foreign agents, the possibility of prosecution against him and others like him has only grown. In such a case, it is almost certain that the hand-operated courts, which mediate the political will of the powers that be, cannot be trusted to acquit. Since the war against Ukraine began, however, the Russian state has gone even further in dismantling democracy and the rule of law.
Belyakov first came to Hungary in 2008, when he was admitted to CEU (Central European University). This was the first time the then-21-year old got a taste of the police state in his hometown of Vladivostok.
"The phone rang, a man from the FSB called, calling me by name, saying he knew about my plans for CEU," he recalled.
"We met in a park, where the FSB officer was talking about the CEU planning an orange revolution in Russia and elsewhere. I found it comical that he was trying to convince me that participants in all opposition demonstrations are paid off and that the CEU is where they train the agents who are tasked with dismembering Russia. I even tried to argue with him."
A few days later, Belyakov was forced to attend another meeting. This time, he was ordered to a restaurant by the officer, who told him that the CEU's agent-training activities made it necessary to have an insider who would send reports from the university. "He also handed me a list of email addresses, among them that of a Russian journalist who was then in Hungary who I should contact."
He tore up the paper on the street, threw it in the trash, and never bothered with it again. Perhaps it was a different time – it was 2008, although during the Russian armed conflict against Georgia in South Ossetia – it was actually still possible to say no. "Once he even contacted me on a Russian social networking site to ask me what was going on, I said I had lost the paper and that was it, he said he didn't care because he was already dealing with Cuba."
There was a bizarre, trollish subplot in the story: 'I was already in Hungary when my mother called to ask if I had really applied for membership of the United Russia party because some women rang her doorbell and brought me a party membership card with my name on it. Of course, I never applied to Putin's party."
Calling a human rights defender an agent is a daily occurrence
Belyakov graduated as a historian from CEU, worked in Ireland and the Czech Republic for rights organisations, and in 2014-15 he was in Moscow with Human Rights Watch.
"At the time, this provided even greater security than a small, especially rural, rights organisation." Of course, it was still easy to end up in court. This happened to Belyakov after appearing at a solidarity protest and called for the acquittal of those who were on trial for taking part in an opposition demonstration – a key stage in a series of protests in Moscow's Bolotnaya Square challenging the fairness of Putin's re-election.
"I'd just got there, I didn't even say a word, and they were taking me away. Then the report said I shouted death to Putin. In court, the judge cursed at us, then threw us out of the courtroom, and in the corridor he handed us the order for the 20,000 rouble fine."
- Belyakov said, recalling the 2014 case.
He also worked for Novaya Gazeta for a few months, but his article on the Chechen corruption case involving the laundering of state funds ended up not being published after the local source who had been involved disappeared without a trace. The newspaper – whose editor-in-chief was awarded the Nobel Peace Prize in 2021 and which is no longer allowed to operate in Russia – thought it better to wait to publish the article for the safety of the author. And it was part of everyday life for state press staff to follow rights defenders to report on their "Sorosist activities" – something that Belyakov was also confronted with.
An authoritarian system in war mode
He returned to Hungary in 2017, right at the time when the Hungarian government took a series of measures against the CEU. He also took part in protests in support of the university. He travelled home a few more times, but it was always a tense experience. Once, three men in plain clothes, perhaps from the FSB approached him at the airport. "Yevgeny Yuryevich, you've been away from home for a long time, where have you been?" they greeted me, calling me by name. When I said I would call my lawyer, they finally left me alone. I don't know what the motive is for these actions, but perhaps the point is that you feel you are being watched."
Most recently, on the basis of his activities as a volunteer, he was granted a one-year residence permit in Hungary, which was extended until June 2022 due to the epidemic. He went to the office at the expiry date and asked for an extension. In the meantime, his Russian passport had expired.
"The war had already broken out, I was afraid to go back to Russia, I didn't know what to do. I filed the papers, then I had to send proof of health insurance, which I did. Nothing happened for weeks, and when I enquired, I was told that my extension application had been rejected and I had to leave the country by 13 September."
It was then that he turned to Tamás Fazekas, a lawyer with the Hungarian Helsinki Committee, who represented Belyakov against the OIF decision. Belyakov also told the authorities about his activities as an opposition activist, the fact that he was a rights defender at home and a gay rights activist, which is a special red flag since the passing of a certain law – the spirit of which is not unknown in Hungary – confusing homosexuality with paedophilia, which prohibits propaganda of gay communities, whatever that means.
In Russia, even the idea of bringing back the pre-1993 legislation that made homosexual relations a criminal offence is already being raised in the statements of some MPs.
A rifleman with many dioptres
He also presented his military record book to the OIF, indicating that he was considered a reserve rifleman and could be called up to the army on his return home without further ado, even though the general mobilisation is now officially suspended. Belyakov's eyesight is minus 8 dioptres and he still does not know why he was registered as a rifleman. He has had no real training – but experience shows that this is no obstacle to him being sent to the Ukrainian front in an illegal war – which the Hungarian state itself recognises as aggression.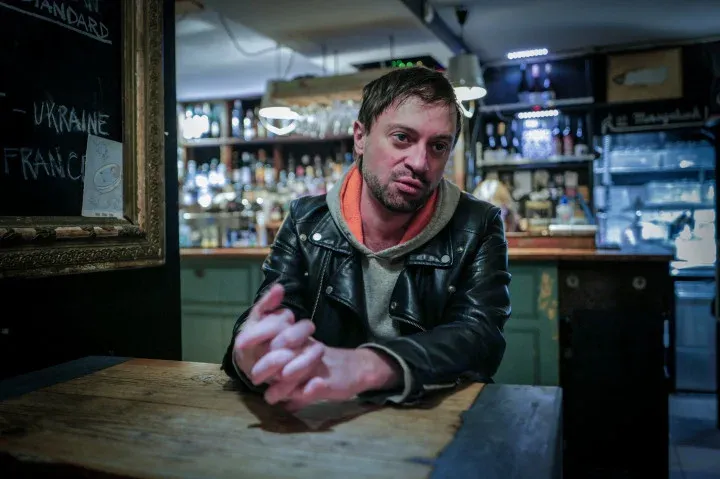 Last week's court ruling also mentions the "meat grinder" of war and the Russian authorities' preference for sending opposition members there, and that those called up are usually sent to the front without any real training.
Belyakov was aware that the Hungarian government was considered more pro-Russian within the EU, but this did not concern him. "I have lived here a lot, I feel at home, I have friends here. And there is democracy here, with independent courts, and the political scene is not only about the ruling party, after all, the mayor (of Budapest – TN) is also an opposition figure," he said.
"Journalist Vladimir Kara-Murza has been in custody for six months and faces 10 years for making anti-war speeches abroad. One post you share on Facebook can be enough, but ultimately they can just as easily drop drugs in my bag and prosecute me for it. And it is impossible to trust the courts if the authorities want to use you as an example to show how they are fighting the enemy within."
No expulsion, but the end is still a long way off
After last Wendesday's court ruling, expulsion is not something that Belyakov needs to fear now, as the court annulled the OIF's decision, which was typically based on country information prior to 24 February 2022, although other information on the Russian political situation has obviously been available since the war against Ukraine started. The court did not accept the argument of the OIF's representative that in Mr Belyakov's application "assumptions are pitted against facts: the plaintiff assumes what would happen if he continues his political activism, what if he was approached by the FSB again, what if he was called up, what if Russia orders conscription again. These are assumptions. The fact is, however, that his residence permit has expired (...) he has not complied with the request to submit the missing documents" and, according to the authorities, he has not done everything in his power to renew his residence permit in time.
However, in the court's opinion,
the criteria justifying the prohibition of deportation were not properly considered by the authority.
However, the situation of Yevgeny Belyakov is definitively not resolved yet: although it would seem obvious that asylum proceedings could follow, it is not easy to initiate them. From the summer of 2020 – after the closure of the transit zones, which have already raised legal concerns in the past – he will only be able to apply for asylum at the Hungarian embassies in Kyiv and Belgrade, but not in Hungary – because of this there are still EU infringement proceedings going on against Hungary – meaning that he would have to leave the country in order to stay on. However, he obviously cannot do this on an expired Russian passport, and even if he did, he would be facing a very difficult procedure, until the end of which he would have no chance of entering the country whose protection he seeks.