The refugees among us – a Hungarian photographer's photo series
In the future, the photos from the Russian-Ukrainian war will be our documents and proof – both for the truth and for the lies.
Since Russia attacked Ukraine, more than 5 million people have fled the country and about 625 thousand of them have so far come to Hungary. Hungarian photographer Zsolt Balázs travelled to the Hungarian border town of Záhony a week after the war started. He was volunteering at the trains leaving for Budapest with the freshly arrived refugees: he handed out water, food packets, colouring books and sweets, but he never made it to the end of the train before his supplies ran out.
He wasn't using his camera at the time, as he didn't want to photograph the mothers and children in this vulnerable situation, so he helped instead. He knew that he wanted to capture their stories, but was looking for a more analytical approach. He wanted to show what lies beyond their vulnerability.
He later continued his volunteer work at the offices of the Ukrainian National Minority in Hungary, where he eventually asked for help in putting together this series of portraits. He photographed the refugees in a studio setting (in the upstairs library of the UNM office) as models, and asked them to take an active part in the session.
Setting up the lighting for portrait photography takes time, during which the photographer and the model share a space. The staff at the UNM office helped in the communication during the sessions. The refugees in the photos volunteered their name, face and story. Others did not want their photos taken, but wanted to share their stories nevertheless.
You may read their sentences between the photos.
Alja
1083 kilometres from her home. She left her home in Odessa with her mother and sibling on 6 April, 2022 after several missiles exploded near them.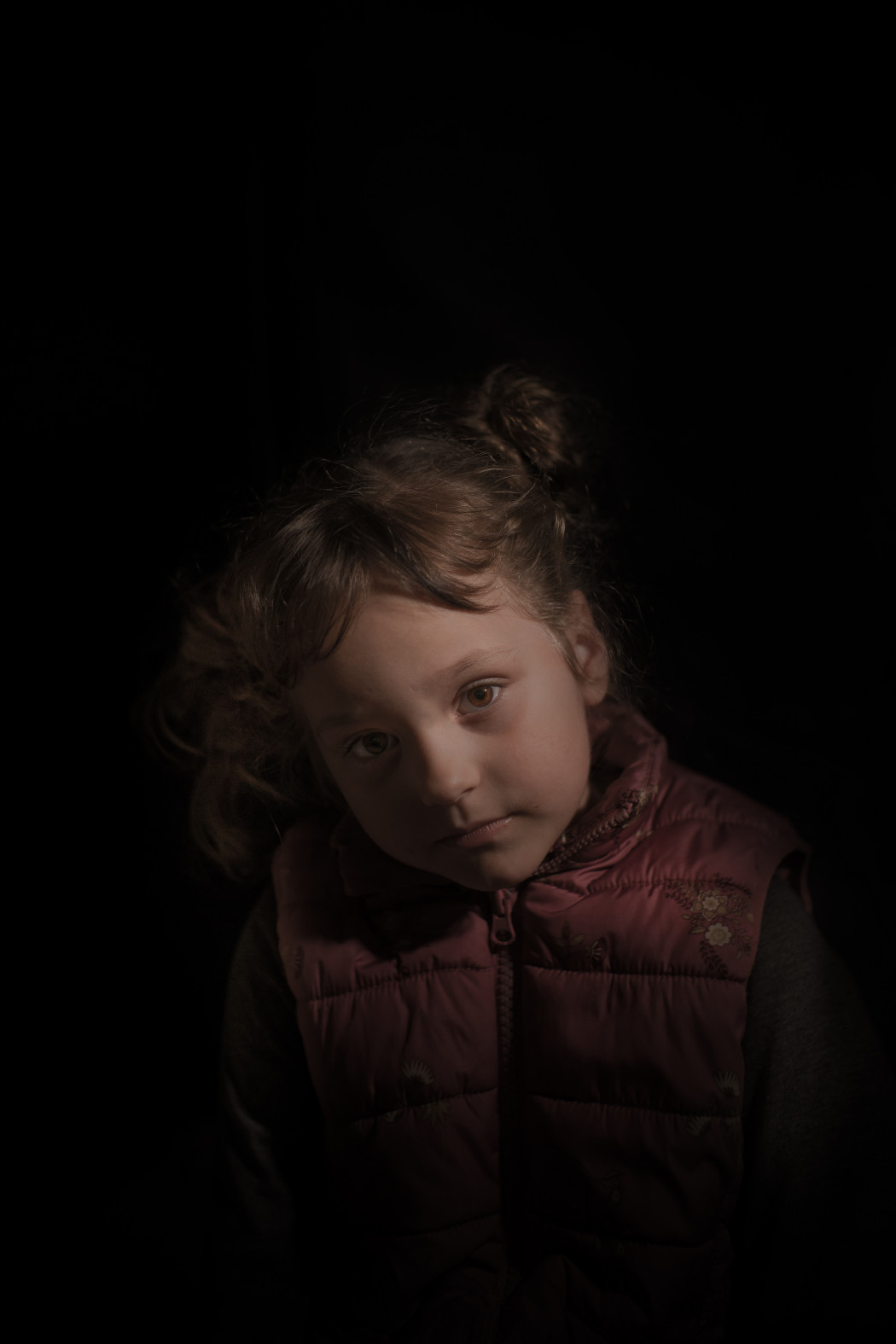 Natalii
"When the bombing started, I packed our lives into two suitcases, and we left our home, because I feared for my daughter's life. She still thinks that while daddy is away on a long business trip, the two of us came on a holiday. I have no idea if we will ever be able to go home, and if we do, whether we will have a place to live, and what I will tell my child."
Alona
1046 kilometres from her home. She left her home in Irpin, near Kyiv on 31 March, 2022 because of the war.
"My husband died, we buried him in the back of our garden. The next day I was hit in the neck by several pieces of shrapnel from a rocket that landed near our house."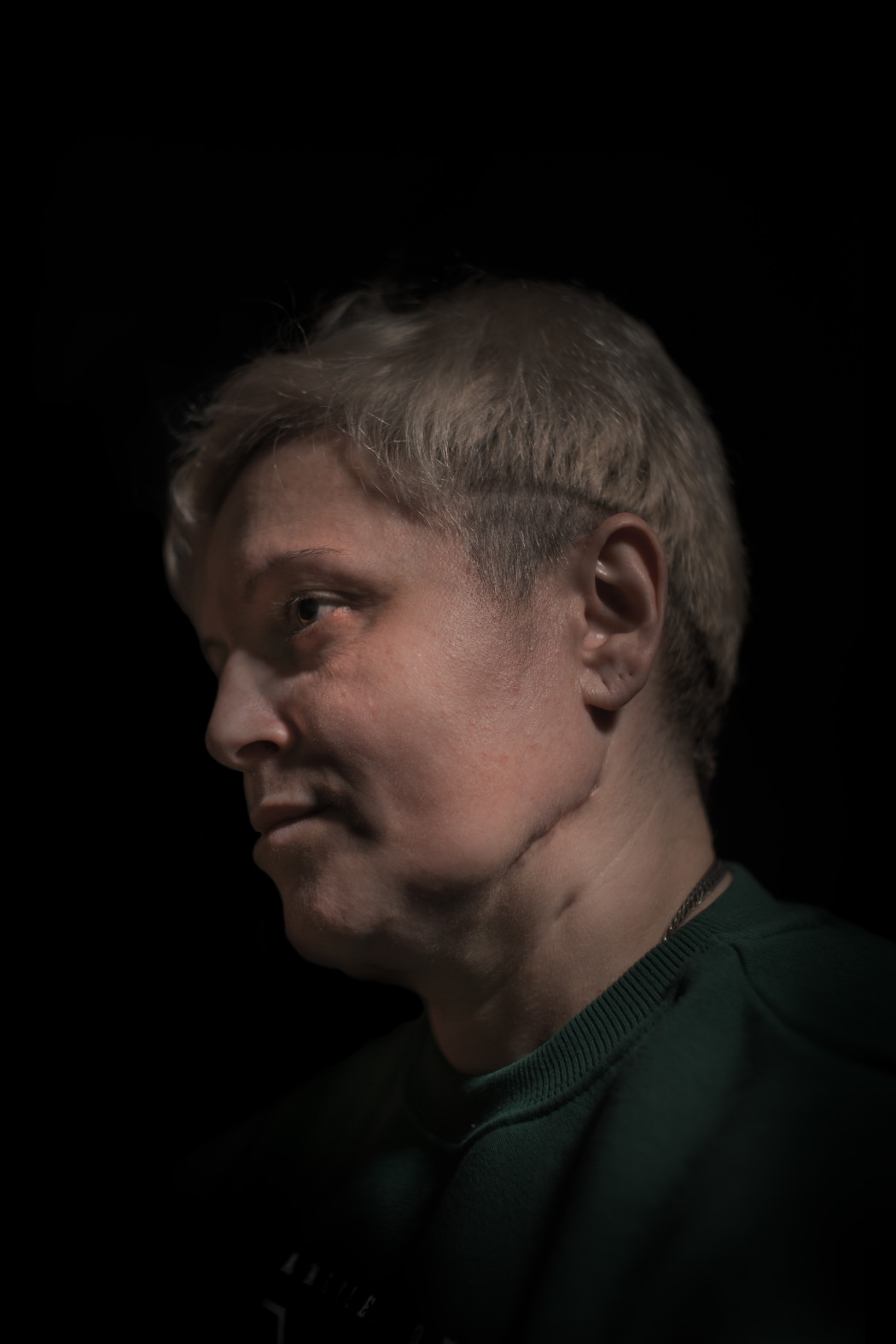 Jelena
"Do you know where I could buy a gas mask? I want to send one to my husband. He is at the front, fighting near Mariupol, and I'm worried they might be exposed to chemical weapons."
Marina
1509 kilometres from her home. She is a writer, who left Kharkiv on 19 March, 2022 because of the war.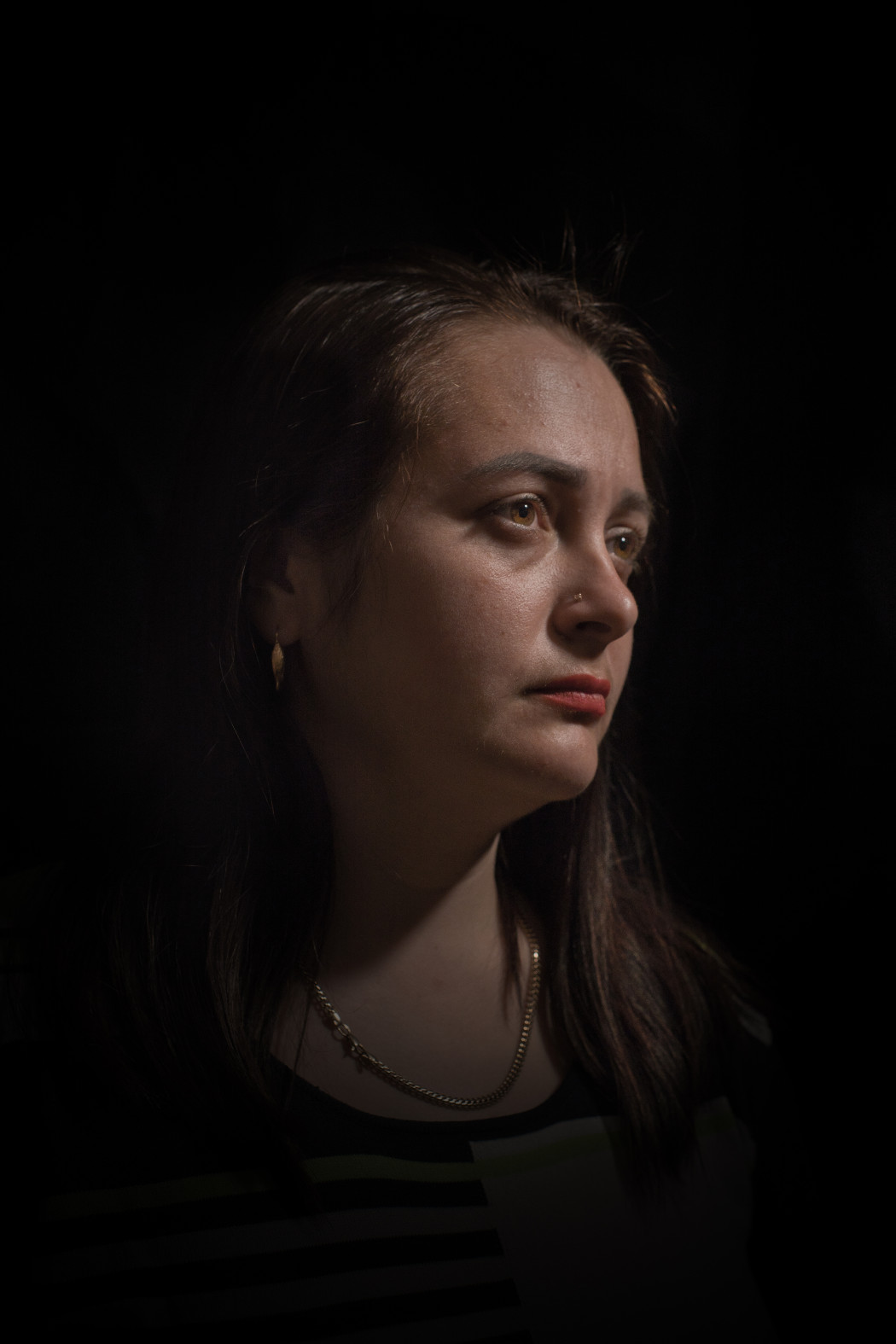 Valeriia
"We came from Chernihiv, from the combat zone. I am looking for a wheelchair for my ten-year-old disabled son. His wheelchair broke while we were fleeing. We had painted it red, because of that movie "Cars" – it's his favourite story to watch."
Nastya and Masha
1046 kilometres from their home. The little girl and her mother left on 5 April, 2022 from near Kyiv because of the war.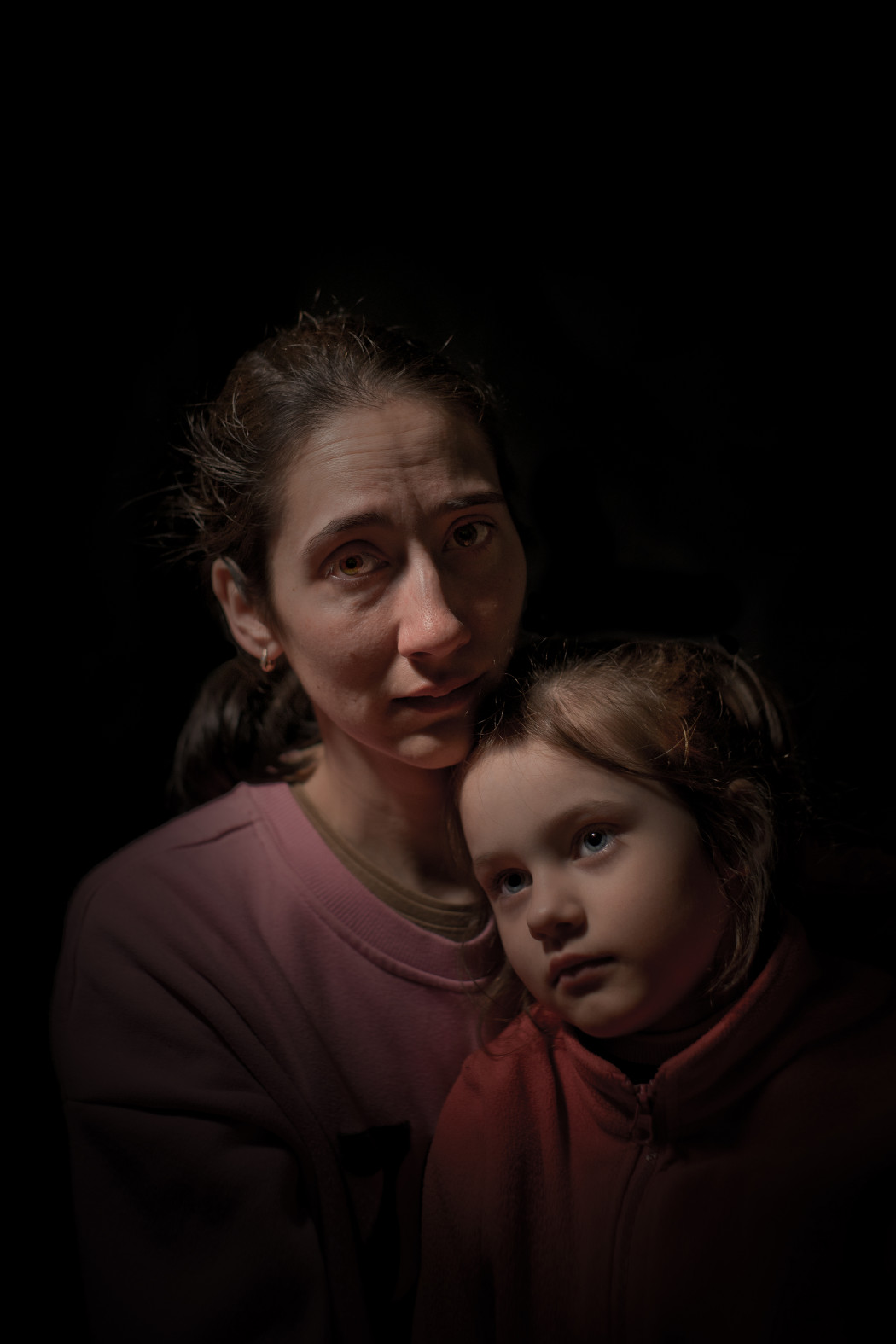 Natasha
"I had no idea where to get food, I was wandering around the train station without money.
My husband is fighting, I know nothing about him. They shot my father, and my mother was too scared to leave the cellar and come with me."
Olga
1509 kilometres from her home. She is a volunteer, she left Kharkiv in February 2022 because of the war.
"We don't have a choice. We don't want our children to see these things.
To see and hear the bombing.
We didn't want to leave our fathers and husbands.
That is our home. We didn't want to leave our home.
I had a life. I had friends, my daily routine, my favourite places to go to.
When I help others, I feel useful."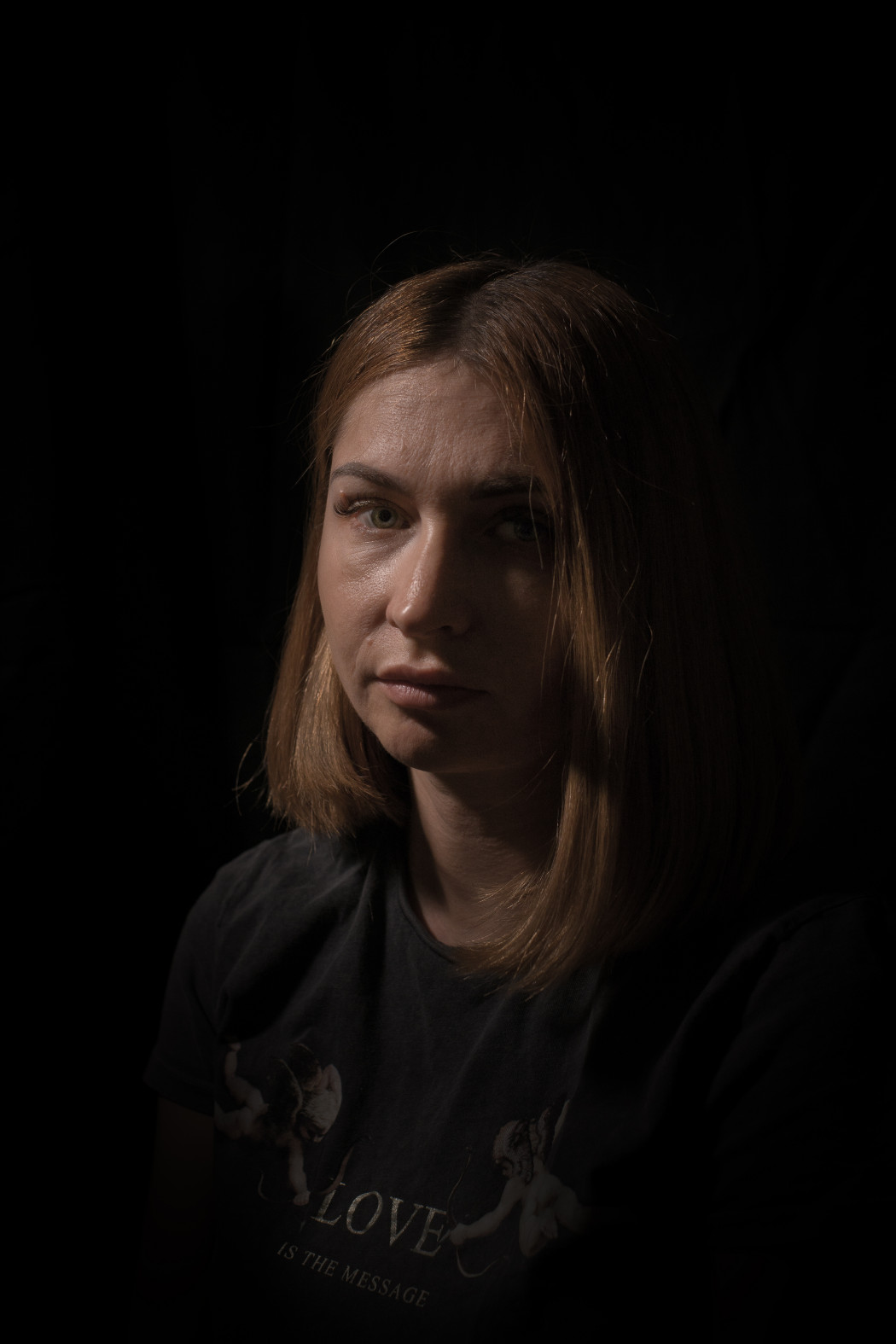 Elena
"We couldn't bring our dog, as we only had an hour to pack everything up and leave with the kids. Our neighbour promised to look after him. A few days ago we were watching the news, and saw our house, it had been bombed out. We recognized the neighbourhood and our living room. Where should we go home now?"
Jana and Kiril
1046 kilometres from their home. The boy and his mom left Irpin, near Kyiv on 7 March, 2022 because of the war.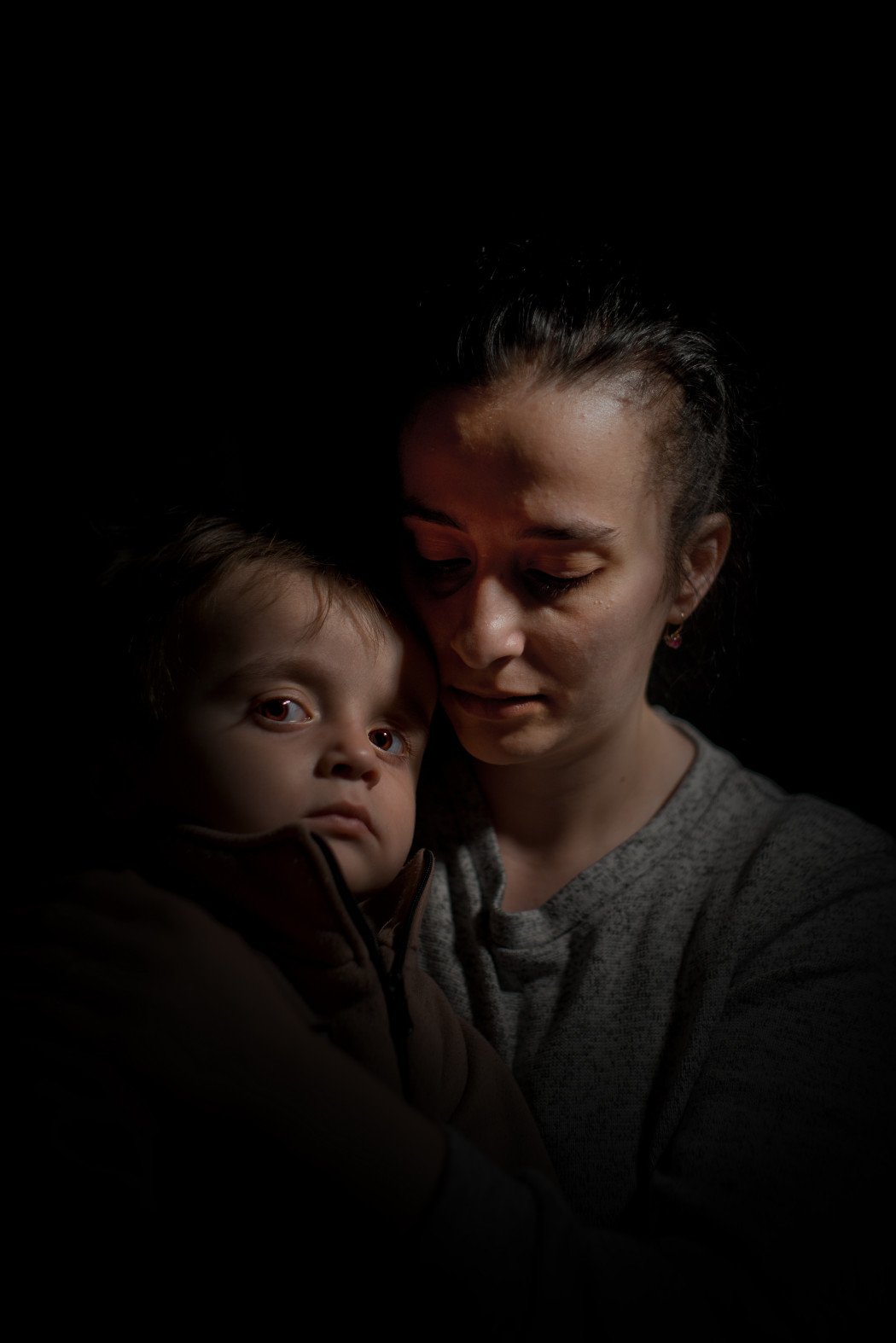 Madeleine
"Please, write! The women in Kharkiv need help!"
Nazar
1083 kilometres from his home. He is a student, and left Odessa on 31 March, 2022 because he feared the war would spread.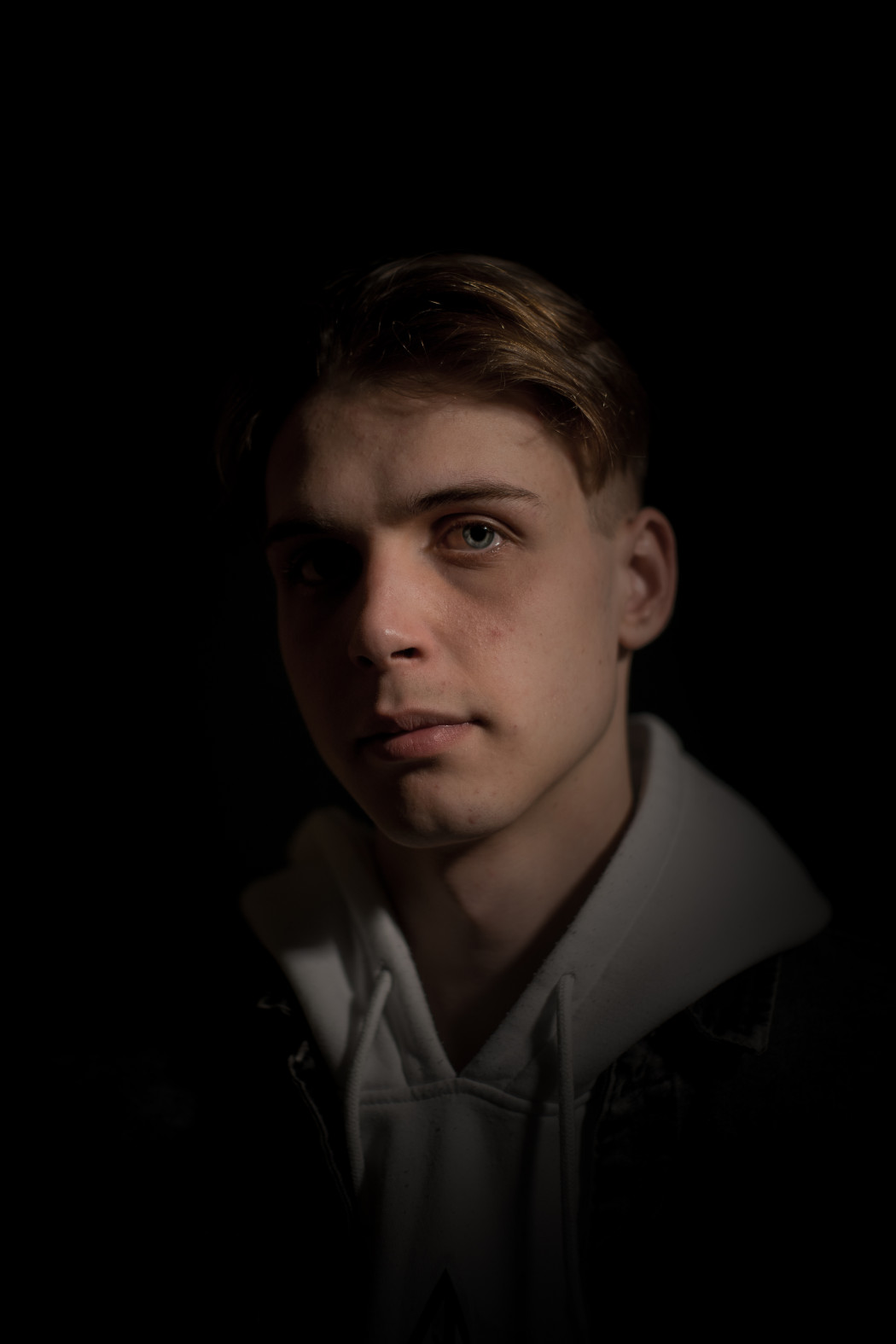 Ilja
"My mother and I are from Ukraine. We came to Hungary recently. Since we don't have a place to go back to in Ukraine anymore, we have to settle somewhere for the long term.
We have three cats with us. Since we don't have enough money to rent an apartment or house yet, we are looking for free accomodation. At least until our papers are sorted, so we can work here legally."
Senja
1509 kilometres from her home. She is a mother, who left Kharkiv on 19 March 2022 because of the war.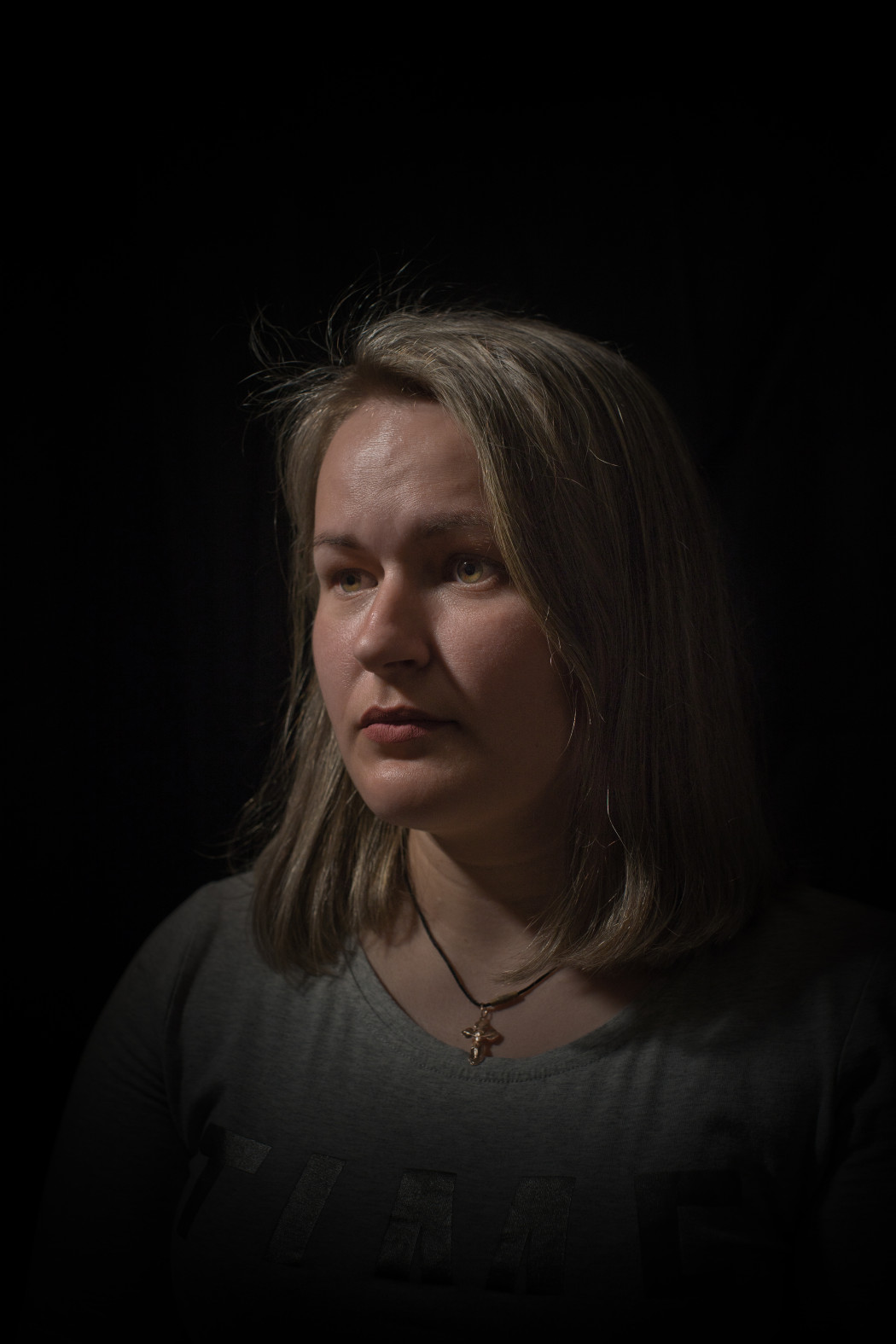 Zuzana
"Two women – a mother and her daughter – crossed the border into Hungary at Beregsurány a week ago, with their own car. They had fled Kharkiv. The husband/father hasn't been able to contact them on any platform since then! If anyone has any information, please, let me know!"
Katarina and Jackim
1509 kilometres from their home. The boy and his mother left Kharkiv because of the war on 25 March 2022.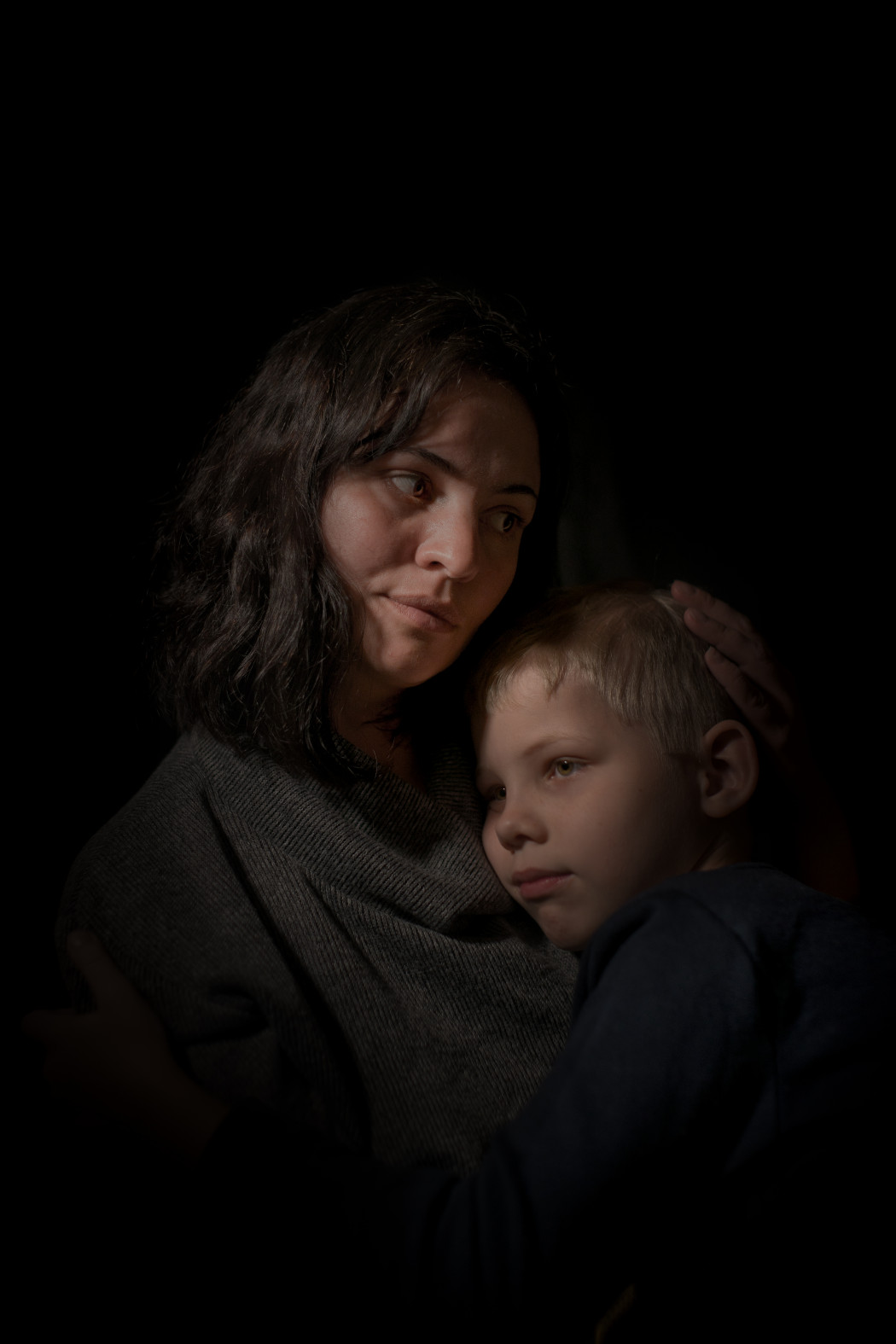 Maria
"Many refugees were given housing in the country (for example, in Gárdony). By now, they are in a difficult situation, as there is no work there, there are no places collecting and distributing aid, so people are running out of food. There is someone here with their 18-month-old. What can be done? How can some help be organized?"
Oleksander
1046 kilometres from his home. He and his mother came from near Kyiv on 5 April 2022 because of the war.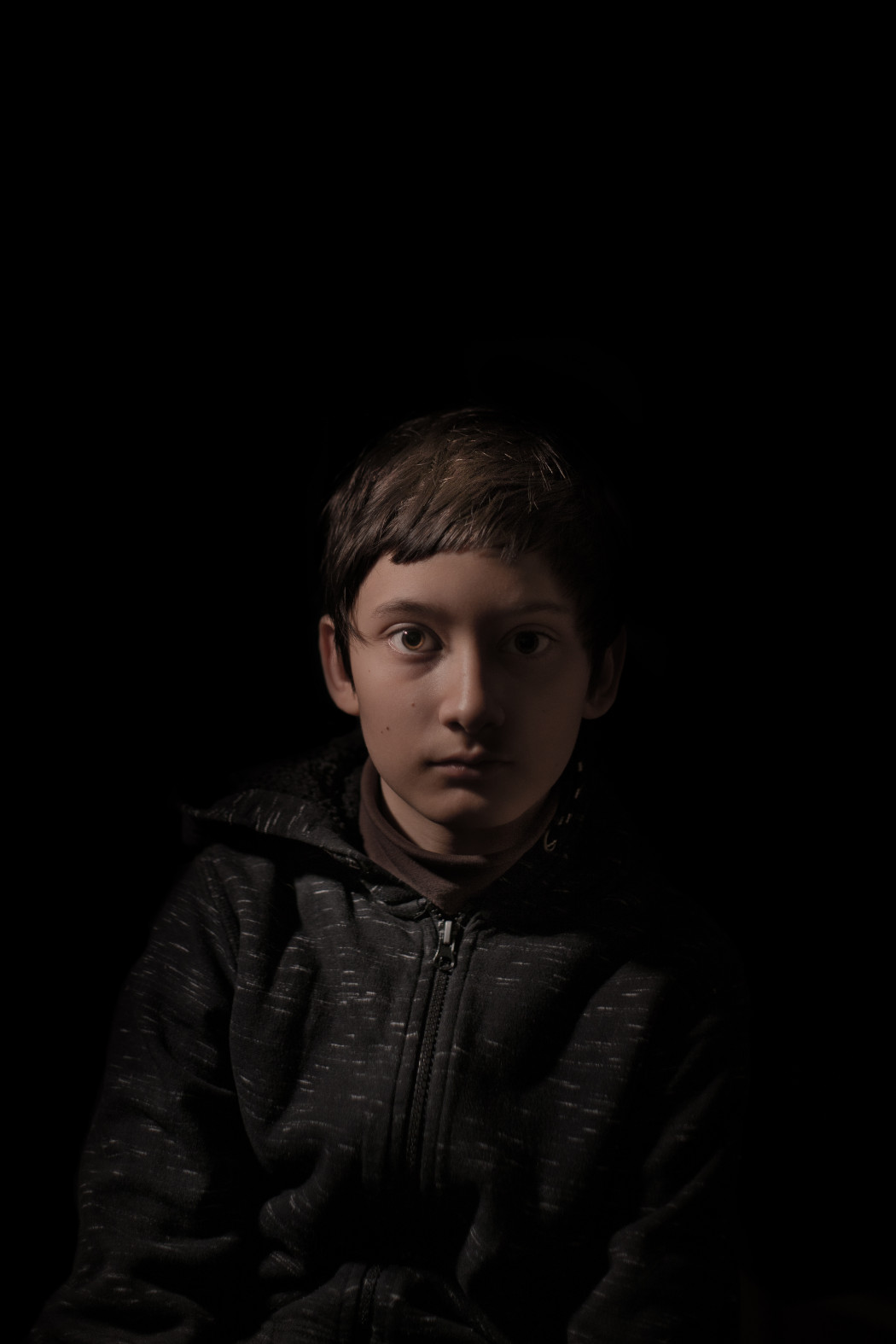 Jana
"A refugee family is looking for accomodation. We are arriving from Poland today (5 April), as they can't help us there any more, it's full.
A mother and two children, the father died fighting. It is urgent."
Olga
994 kilometres from home. She is retired, and left Uman on 19 March, 2022 because of her medical condition and the consequences of the war.
"I had both my kidneys taken out, and because of this, I am in constant need of special medication and treatment. Because of the war, even the most basic medicine was hard to find, and there are problems with healthcare as well. I had no choice but to leave home."