Telex presented with another prestigious international award
September 22. 2021. – 06:28 PM
updated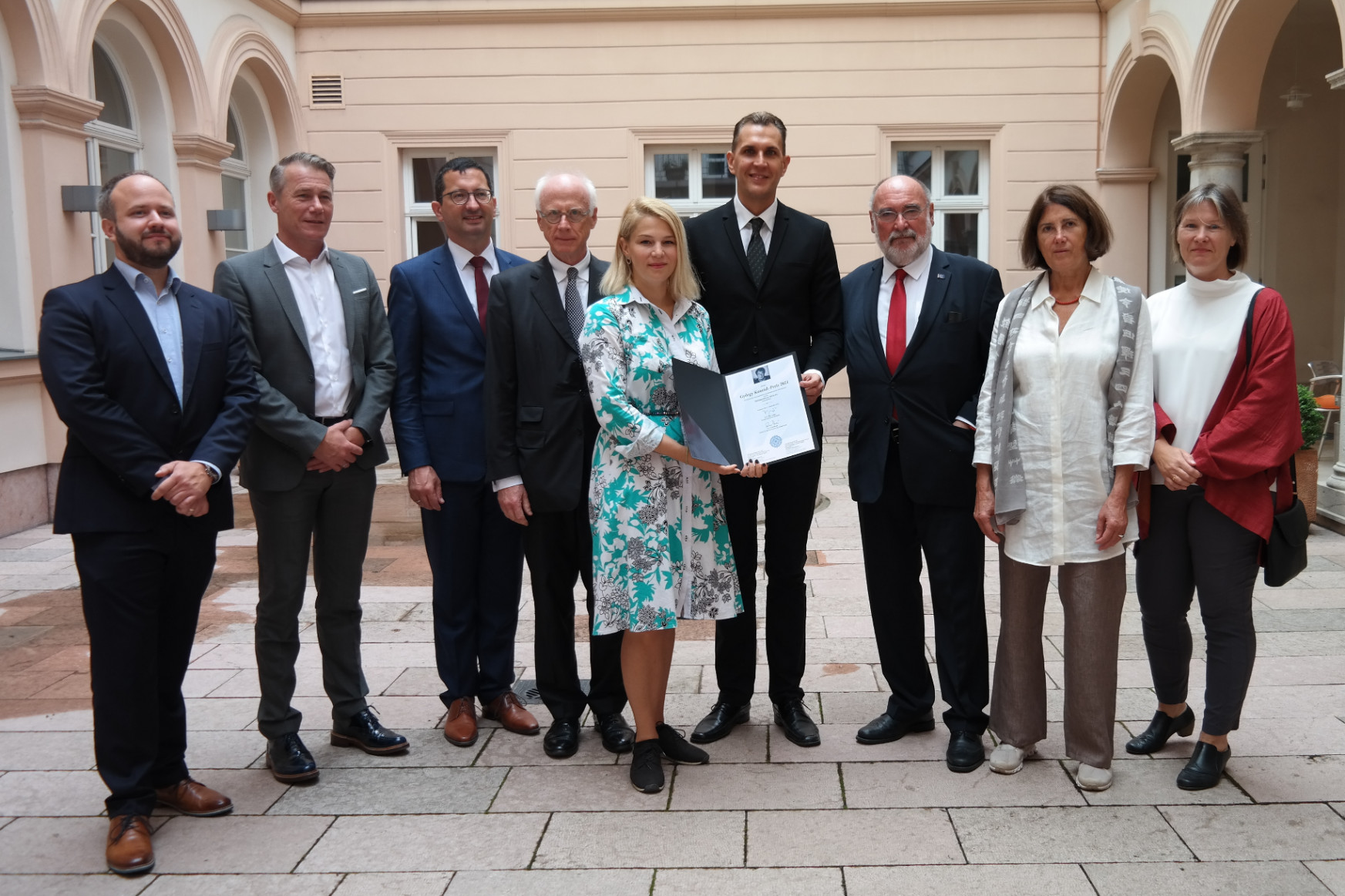 Veronika Munk and Szabolcs Dull, the editors-in-chief of Telex, accepting the György Konrád Award from the members of the board of the European Danube Academy. Photo: Embassy of Germany in Budapest
The European Danube Academy and the Danube-Region and Central European Institute have presented Telex with the György Konrád award.
Telex was awarded for its work done for democracy, press freedom, and human dignity.
Our two editors-in-chief received the award and the €5000 grant at the Budapest Embassy of Germany. Below, we publish the full text of our award speech:
A year ago, Telex, the recipient of this prestigious award, was yet to exist. We would like to thank you for the attention paid to us and on behalf of Telex's entire staff, and we are grateful that our work and efforts were deemed worthy of this award.
Being a journalist in Hungary is difficult these days; access to public information is hindered, our questions are often disregarded. On top of that, it is not easy to create an entirely new news site, so every award we get encourages us and reinforces our belief that we are on the right track.
Getting the György Konrád Award is also really special, as the world-famous Hungarian writer took a stand by values we also hold dear, such as democracy, impartiality, human dignity, and press freedom. This award goes to all employees of Telex who work for these each and every day.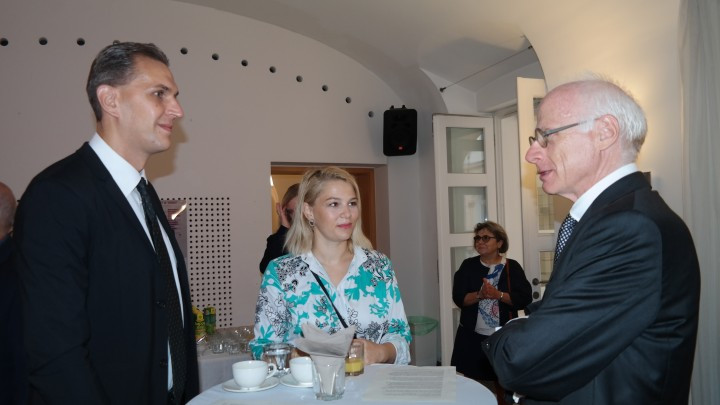 Telex has an exceptional story: Last June, we were forced to leave our former workplace, our beloved news site, Index, which, at the time, was Hungary's largest and most influential news portal. Due to the pressure we were under, all journalists concluded that it was impossible to work under such circumstances and write articles with a clear conscience. So after Szabolcs got fired in July, all journalists resigned.
Thanks to the willpower of our colleagues and the encouragement and support from our readers, Telex could launch on 2 October, which has since become an important and unavoidable news source. On average, we have 500-600 thousand readers each day whom we inform about all important events of the day from dawn to midnight. This is quite an achievement from a news site that hadn't existed a year ago.
However, there are other reasons Telex is exceptional. The mass resignation made an impact in Hungary and abroad, and we do not only mean that we made headlines globally. Since last September, approximately fifty thousand people have stood up for us and pledged their support to ensure that Telex can keep existing, which is an absolute record in the country. All that support allowed Telex to operate independently from the government, any parties, or other political and economic actors.
This shows that freedom of the press and the existence of an independent news source that informs accurately and credibly are vitally important for many Hungarians – just like they were to György Konrád and like they are to the people presenting this award.
We thank you on behalf of the Telex staff for recognising and backing our work with this award.
The translation of this article was made possible by our cooperation with the Heinrich Böll Foundation.
In a little under a year, Telex has also received a number of other prestigious awards:
Last October, an Italian journalism organisation presented Telex's staff with the DIG Watchdog Award.
In February, Telex got the #AllForJan Award. The international award created to honour the memory of Ján Kuciak was given to our staff for their stand by press freedom.
In March, Telex received the Hungarian Press Award from the Hungarian Federation of Journalists.
In April, Telex received the Quality Journalism Award from the Hungarian Editors-in-Chief's Forum for the video investigating the pollution of the Tisza river, and in July.
In May, Telex won the Swedish Reporters sans Frontiers' Press Freedom Award.
Our colleague, Dániel Bolcsó, also received the Quality Journalism Award from the Hungarian Editors-in-Chief's Forum for his analyses about the Covid-19 pandemic.