Filipino drivers recruited for Budapest public transportation buses
November 09. 2023. – 02:15 PM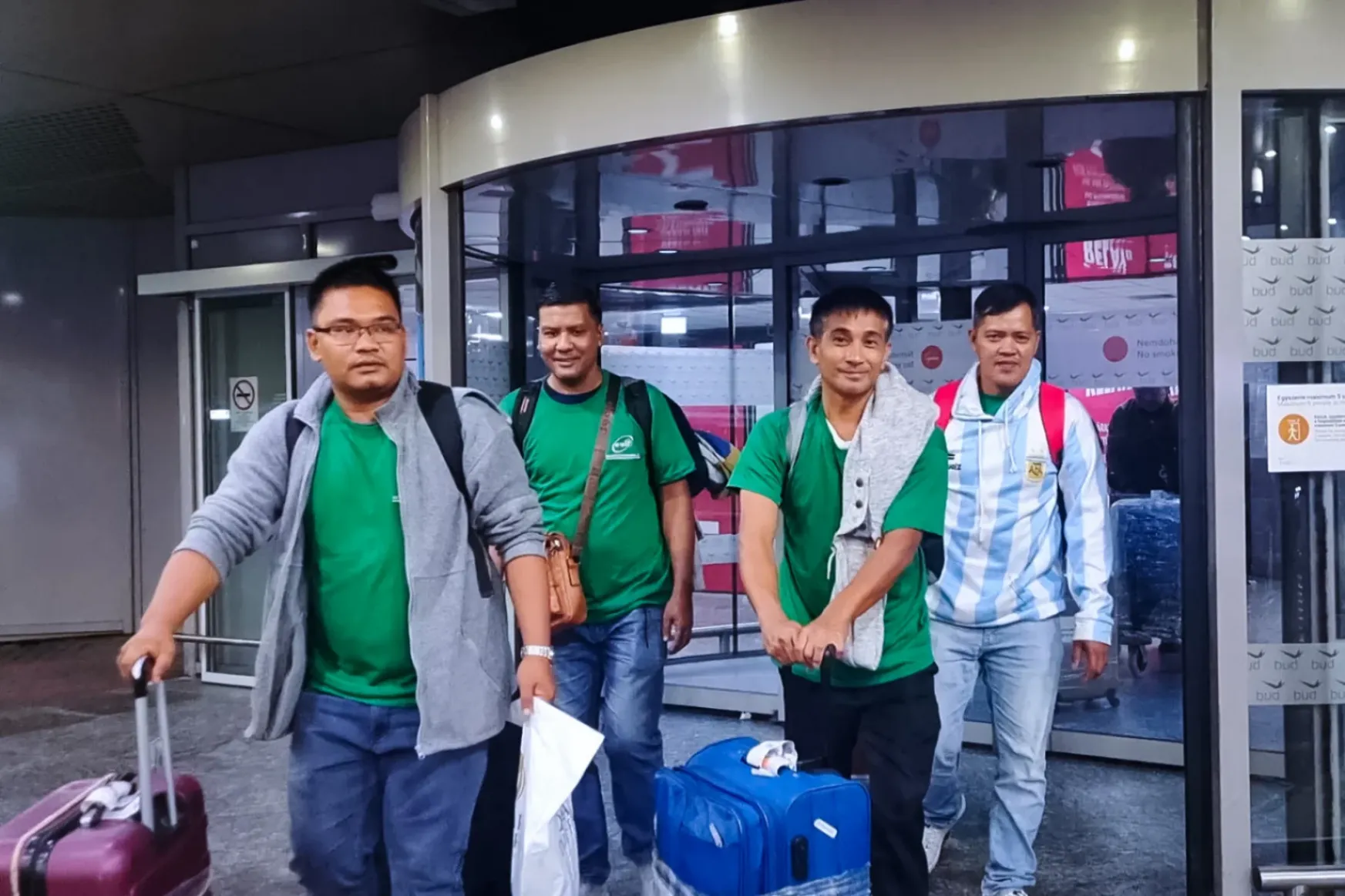 The new bus drivers arriving at Liszt Ferenc International Airport – Photo: Arrivals
Although it is not likely to completely eliminate the shortage of manpower, Arrivabus Ltd is hoping to temporarily ease its staff shortage with the arrival of twenty-three bus drivers from the Philippines. The company will provide the recent arrivals with a two-month long cultural and professional training. Arriva, which operates a large proportion of the Hungarian capital's public transportation services, has partnered with Pannonjob Ltd and a local partner to find suitable candidates in the Southeast Asian country. Those who arrived in Hungary a few days ago were chosen from a hundred suitable candidates at a local pre-screening process, the bus company said at a press conference. Locals can expect to see Filipino bus drivers during their commute as of January, as that is when the new arrivals will begin work.
But what makes someone suitable for the job when there is such a huge cultural and geographical distance between Hungary and the Philippines, a country of 114 million people living on eighty inhabited islands? The representative of the recruitment company answered this question by saying that the drivers who will be working in Budapest for the next two years were expected to be without a criminal record, have at least five years' experience driving a large commercial vehicle and a good command of English.
During the selection process, applicants' social background was checked first, and only then were they tested in traffic. Two professional managers from Arrivabus were also present during this assessment to see how the candidates dealt with complex traffic situations in the suburbs of Manila. They also made sure that the candidates were able to remain calm and make the right decisions in stressful situations.
The latter will certainly be a useful trait to possess for driving in the Hungarian capital, because although many travelogs describe traffic in the Philippines as chaotic, there are also several challenges for anyone behind the wheel in Budapest. The Filipino arrivals have likely encountered unruly drivers in their home country as well, and there may be similarities in the traffic dynamics of the two countries, but a country's traffic culture is a complex mix of written and unwritten rules.
Although the basic driving rules in Europe are no different than those in South-East Asia, the way motorists, pedestrians and other participants in traffic interact with each other differs even between Hungary and some of its neighbouring countries, let alone compared to a country on a distant continent.
There is yet another significant obstacle that bus drivers from outside of Europe embarking on their Hungarian adventure will face at the end of their unusual recruitment process. Although other than their mother tongue, they also speak English, which is the official language of the Philippines, many Hungarians do not speak any foreign language. Addressing this, Attila Krsják, Arrivabus' Head of Culture and Commitment, said that the training of the 23 newly recruited drivers will prepare them for the conditions in Hungary and that it covers all the details. Even though all of them speak English well, and their final job interviews were conducted in this language, they will also take part in an intensive Hungarian language course in the coming weeks.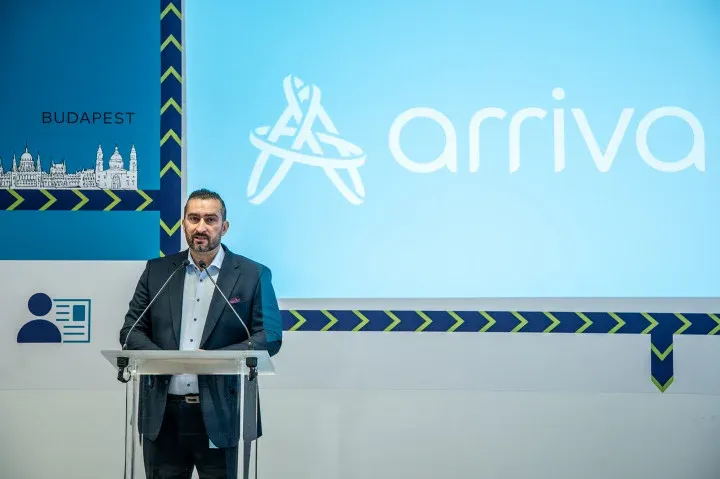 The company's goal is for the new recruits to be able to do several things in Hungarian by the time they start work: answer passengers' questions, communicate with the dispatcher at the hub with ease, and be able to cope with unexpected situations such as technical breakdowns or accidents.
Drivers can only begin working once they have successfully completed Arrivabus' own professional training, they have obtained the European Certificate of Drivers' Competence and have passed the aptitude test. Without these, they would not be allowed to drive a bus in Hungary at all. As Arriva's fleet mostly consists of new buses costing more than 100 million HUF each, and it is assumed that the Filipino drivers are not familiar with MAN and Mercedes models, they will also have to be familiarized with these. Also, the company is using simulators to allow drivers from the faraway country to do their first test drives without risk. This way, any bad habits can be discovered in time, before they drive out into traffic on their first day of work from the Andor Street garage where they will all be based.
For the time being, the Filipino bus drivers have signed a two-year contract with Pannonjob, so they are expected to work on the Budapest routes for the same period. They left their families at home and will be able to support them on the same salary Hungarian drivers receive. In this respect, it may be relevant that the company has been conducting a vigorous campaign, and continues to look for new staff. They are quite open in their advertisements – as reported in January this year. At the time, they were offering an average net monthly salary of 434,000 HUF (around 1145 euros). Arriva's website includes a wage calculator and the details found there will also apply to employees from the Philippines.
Many of the newly arrived drivers took the job primarily for the good pay, but another strong motivating factor may be that according to Pannonjob, the labour market of the Philippines (which has a population of 114 million) can only employ around 40 per cent of the working age population. They said that transporting passengers in any form of public transportation vehicle is considered a prestigious job there.
The two companies are also providing housing for the newly recruited drivers, and are not arranging citizenship or permanent residence permits. The drivers' future depends on how satisfied Arriva is with their work and how satisfied they themselves will be with the opportunities here. This is all uncertain at this point, despite the fact that the bus service provider is doing its best to familiarize them with the Hungarian culture as much as possible, and will also be organizing special activities in order to introduce them to life here.
Arriva Bus has also produced a cheerful video of the drivers' arrival, which even shows their accommodation: