EP: Szijjártó's visit to Minsk in February contradicts EU policy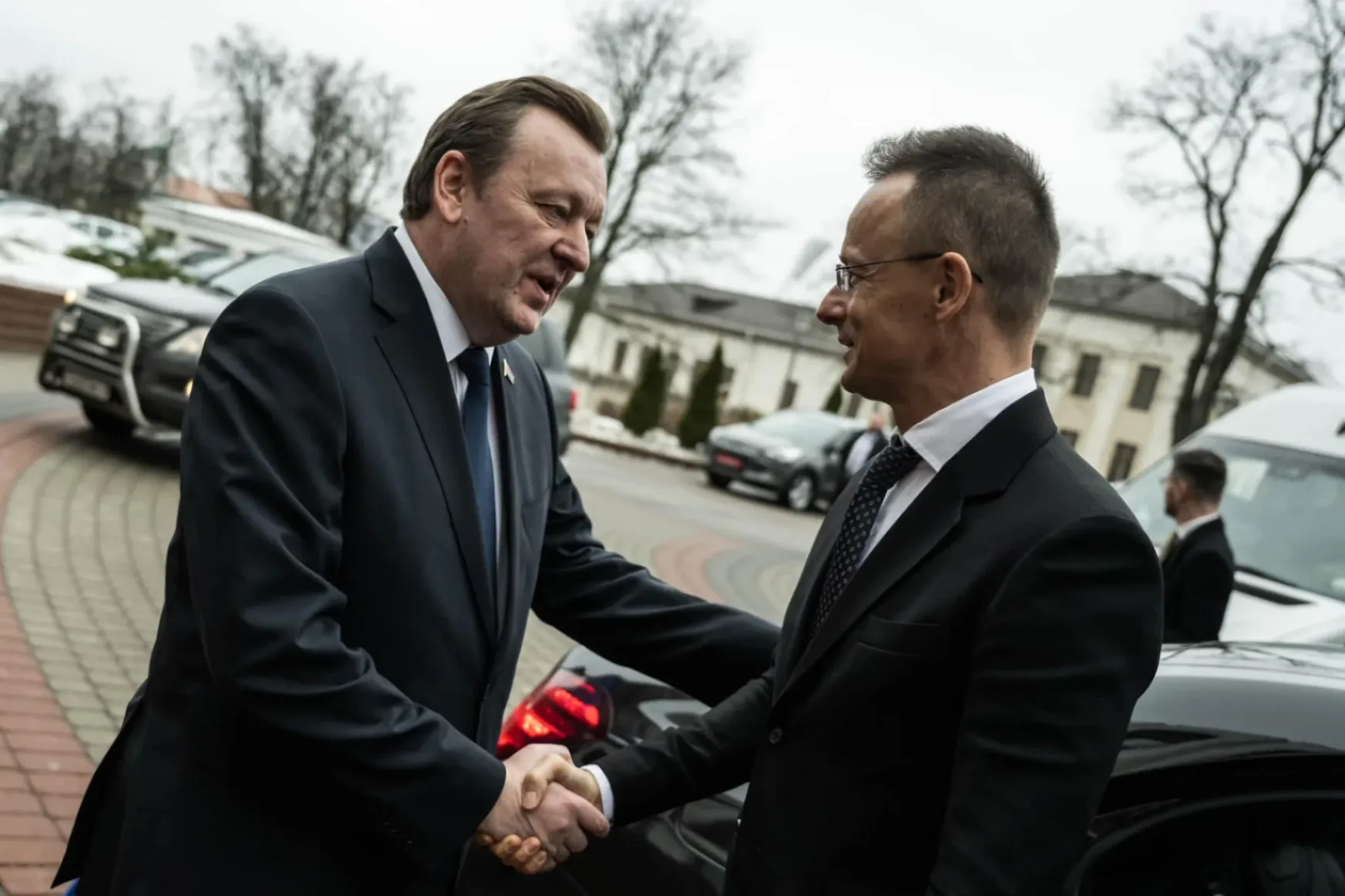 Minister of Foreign Affairs and Trade Péter Szijjártó being received by Belarusian Foreign Minister Syarhei Aleynyik in Minsk on 13 February 2023 – Photo: FB of Péter Szijjártó
The European Parliament adopted a resolution on Belarus on Wednesday, which – among others – states that the EP deplores the February trip to Minsk by Hungarian Foreign Minister Péter Szijjártó. The EP stresses the importance of strengthening EU unity towards Belarus, "including the diplomatic isolation of the current regime". The EP "condemns any action, including high-level visits to the de facto authorities in Minsk, which casts doubt on the EU's clear lack of recognition" of the Belarusian leadership.
"In this context, the EP deplores the 13 February 2023 visit to Minsk by the Hungarian Foreign Minister Péter Szijjártó, which contradicts the EU policy on Belarus and on Russia's war of aggression against Ukraine."
During his visit to Minsk in February, Szijjártó said: "It is clear that after you report that I was here today to discuss the importance of peace with my Belarusian counterpart, I will be attacked by many people. My fellow politicians in the West, and the international liberal media, will all say how bad it is that I was here today and that I had talks with my Belarusian colleague. I would like to say one thing in response. The Hungarian position has always been clear: the channels of communication must be kept open".
After the adoption of the resolution on Wednesday, in a post on Facebook, Kinga Gál, Leader of the Fidesz Group in the European Parliament, called it
"unprecedented and unacceptable" that the document "openly criticises the foreign minister of an EU member state, naming" Péter Szijjártó.
She further wrote that the purpose of joint EP resolutions should be to set out "common political guidelines at a strategic level", "instead of party-political infighting and political activism, so I did not support the resolution with my vote". (Fidesz left the biggest EP faction, that of the People's Party in 2021 to escape its increasingly likely expulsion, and since then its MPs have sat among the independents.)
According to the voting record, all voting members of the Fidesz delegation, including Kinga Gál, voted no to the full text. The resolution was adopted with a total of 25 votes against (including theirs) and 40 abstentions (including György Hölvényi of KDNP), with 557 votes in favour.
The text, which has no legal consequences, condemns the Belarusian leadership's continued and systematic repression of the country's people and of dissent, including through politically motivated trials behind closed doors (a few days ago, in her absence, Svetlana Tyihanovskaia, one of the leaders of the Belarusian opposition, was sentenced to 15 years in prison.)
Once again, MEPs strongly condemned Belarus' role in Russia's war against Ukraine, saying the regime was complicit in Russian state terrorism and should be subject to wider sanctions.