Ministry promises corrections in Ukraine chapter of school textbooks – Ukrainian NGO in Hungary says
October 26. 2022. – 10:05 AM
updated
More than a month has passed since we first wrote about a chapter about Ukraine in a Hungarian geography textbook for 8th graders. The text discusses the country in a rather permissive, almost pro-Russian way, e.g: "In the parts of the country where Russian nationals live, a fifth of the population speaks a mixed Russian-Ukrainian language. In spite of this, there are frequent conflicts between the two ethnic groups, and their opposition has resulted in an armed conflict for the Crimean peninsula (4.2)."
In addition to the text, the illustration in the textbook provoked strong indignation from those concerned, with the Ukrainian Foreign Ministry demanding the immediate correction of "false information about Ukraine" in the textbooks. In addition, the interim Chargé d'Affaires of the Ukrainian Embassy in Budapest handed a verbal diplomatic note to the Foreign Ministry protesting against the text in the book. There has been no official reaction to this since then.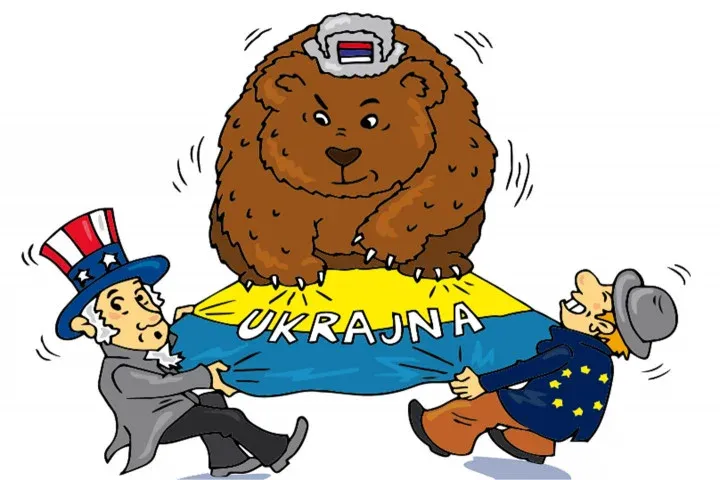 NGOs also spoke up against the textbook: four Ukrainian NGOs in Hungary sent a letter to the Ministry of Interior, and two weeks later they were received at a face-to-face meeting at the Ministry. According to hvg.hu, the meeting was attended by one of the ministry's heads of department and several experts, but state secretary Zoltán Maruzsa was not present. The meeting was also attended by Viktoria Petrovska, president of the Ukrainian Association "Egység" (Unity), who confirmed the paper's information.
"Two weeks after our letter was sent, on 29 September, three of us (of the four) signatories attended a meeting at the ministry. They were helpful and understanding," she said, adding that they had received several promises on the spot.
They promised to correct the controversial part on Ukraine in the online version of the geography textbook "as soon as possible" with a new text agreed by consensus with Ukrainian NGOs. They added that while nothing could be done with the printed books already distributed to students, schools will be advised to use the corrected online version for teaching the curriculum, and as soon as this book is out of the system (next autumn), the printed version will be updated and the part on Ukraine will be sent to civilians for prior consultation. We have contacted the Ministry of Interior about all of the above and will update this article as soon as they respond.