Who said it? Hungary's Deputy PM or Putin?
October 18. 2022. – 10:30 AM
updated
In recent weeks, several senior Hungarian government figures and government-funded commentators have made harsh anti-Western and anti-American statements. Hungary and the United States are Allies. As Russian aggression threatens us all, we must stand together, not move apart.
- the US Embassy in Budapest tweeted, and a short video illustrated exactly what they mean.
The quiz lists several recent public statements and asks who the quotes are from: László Kövér (House Speaker of the Hungarian Parliament) or Vladimir Putin? András Bencsik (Hungarian right wing journalist) or Vladimir Putin? Ágoston Sámuel Mráz (founder and director of the government-funded Nézőpont Institute) or Vladimir Putin? Zsolt Semjén (Hungarian Deputy PM) or Vladimir Putin? The answer is then given by highlighting the correct answer.
Last Friday we got a taste of the communication between the Hungarian government and the new US ambassador. Viktor Orbán and David Pressman had a small skirmish on Twitter, after the Hungarian PM joined the platform and wondered why his friend Donald Trump wasn't there.
The new US ambassador to Budapest, David Pressman, arrived in Hungary on 2 September. In a departure from the customary diplomatic protocol, instead of sending a state secretary to welcome him, the Hungarian government sent a department head to greet him.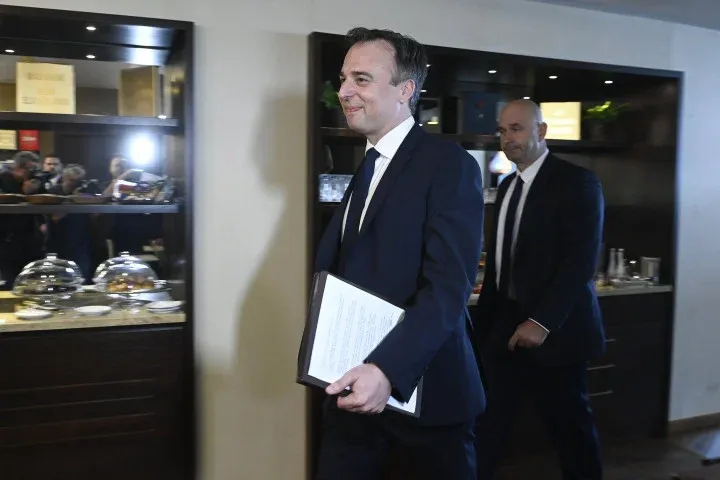 Upon arrival, Mr. Pressman gave a brief statement in which he stressed the importance of constructive relations, in an attempt to assuage the Hungarian government's reservations about him that had been expressed even before his appointment.
The diplomat, who represented the United States as ambassador to the UN Security Council under President Barack Obama between 2014-2017, was nominated for the post by President Joe Biden in May. The Senate voted 61-30 in favour of his nomination, which means that 11 of the 50 Republican senators also supported his appointment. At his Senate hearing, Pressman said that "Hungary is a declining democracy and the Russian influence over the Hungarian government must be confronted". He also cited China's influence as a worrying trend.
The translation of this article was made possible by our cooperation with the Heinrich Böll Foundation.