New US Ambassador to Hungary welcomed only by lower ranking official
September 02. 2022. – 03:32 PM
updated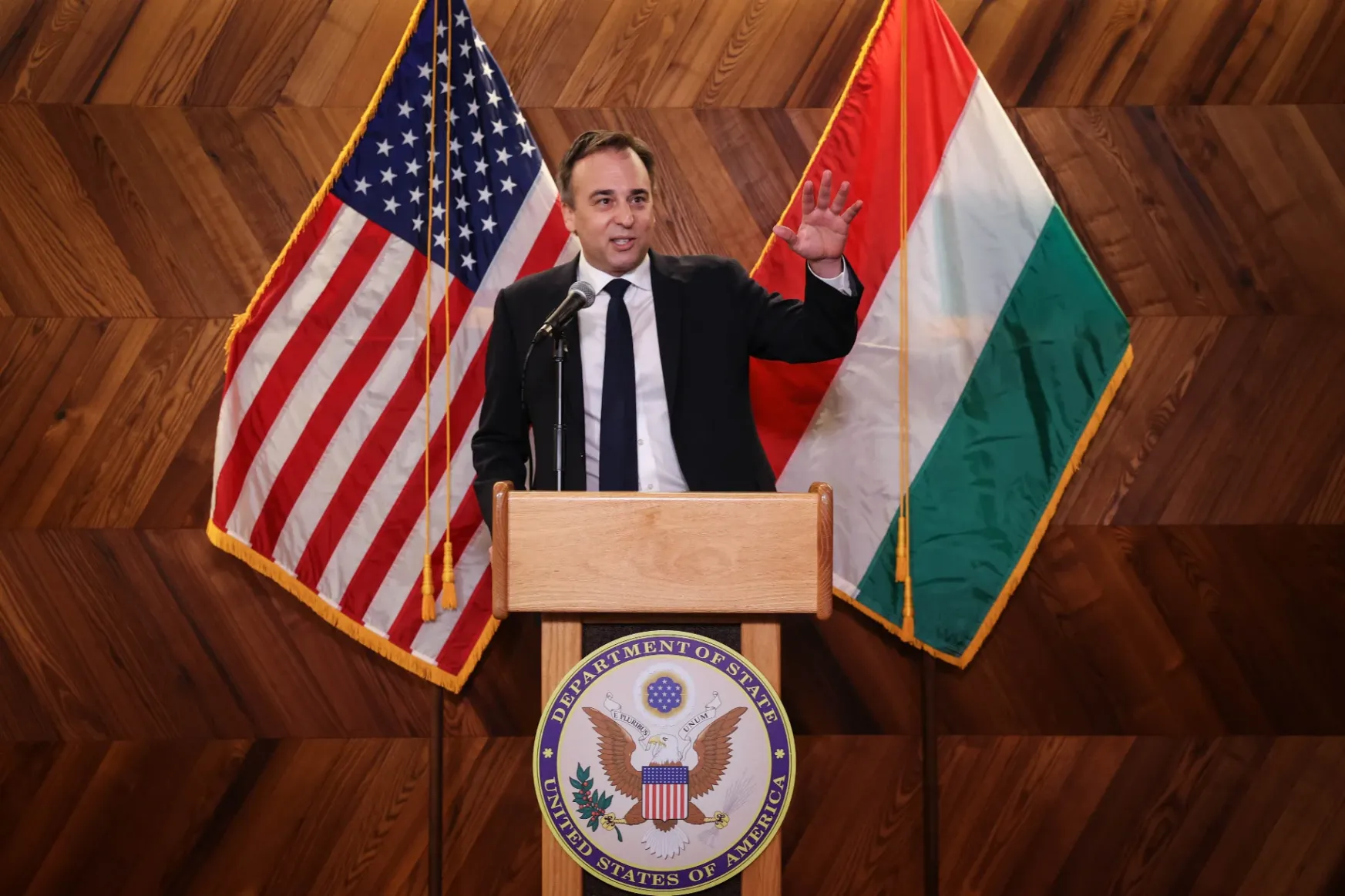 Photo: István Huszti / Telex
The Hungarian government received the new US ambassador to Budapest, David Pressman, at a lower level than usual, signaling the mutual reservations between them and Washington. In the language of diplomatic protocol, it is telling that instead of the State Secretary, which is customary in such a case, Pressman was received by the head of the North American Department of the Ministry of Foreign Affairs and Trade.
This is not surprising given the statements made by both sides prior to the diplomat's arrival.
Upon landing in Budapest, Pressman held a brief press conference in the government lounge of Liszt Ferenc Airport, where State Secretary Balázs Fürjes was present prior to the ambassador's arrival. However, as it turns out, the State Secretary for the Development of the Capital and the Metropolitan Area was not a member of the Hungarian government's welcoming committee, and his brief presence was merely a coincidence.
"Jó napot!"
In a brief statement, the ambassador stressed the importance of constructive relations, attempting to alleviate the Hungarian government's reservations about him, which had surfaced even before his appointment.
Pressman began with a Hungarian "Jó napot kívánok!" and then spoke briefly about his first private trip to Europe decades ago, which began in Hungary. "I got to know Europe starting out from Hungary," he said, and then mentioned Rubik's Cube, (Hungarian inventor Ernő Rubik's world-famous puzzle game), which is just as complicated as the complex times we are living in today.
"The United States is a friend of Hungary, and especially today, it is important for friends to stay close." He said there is a greater need than ever for the two countries to work together in these times of security issues, "even if politicians tend to be noisy at times," he said, referring to recent mutual critical statements.
He said that representing common values was of paramount importance and looked forward to working with the government. "I am honoured to be here," he finally said in Hungarian. During the briefing, journalists were not given the opportunity to ask questions.
A chilly beginning
The diplomat represented the United States as ambassador to the UN Security Council under Democrat President Barack Obama from 2014-2017, and was nominated for the post of ambassador to Hungary by President Joe Biden in May. The Senate voted 61-30 in favour of his nomination, including 11 of the 50 Republican senators. At his Senate hearing Pressman said that "democracy is declining in Hungary and we must confront Russian influence over the Hungarian government" and also cited Chinese influence as a worrying trend.
In diplomacy, this statement is extremely harsh between allies, but not unusual given the current Hungarian-American relationship, especially in light of the Hungarian government's statements on Russia's war against Ukraine. Pressman said that democracy and the rule of law are in decline, but added this term is a euphemism: it masks the intentionality behind the interference in the judiciary and the systematic dismantling of press freedom. He believes that this is something that will have to be discussed with government actors, but that NGOs should also be supported to participate in the democratic process.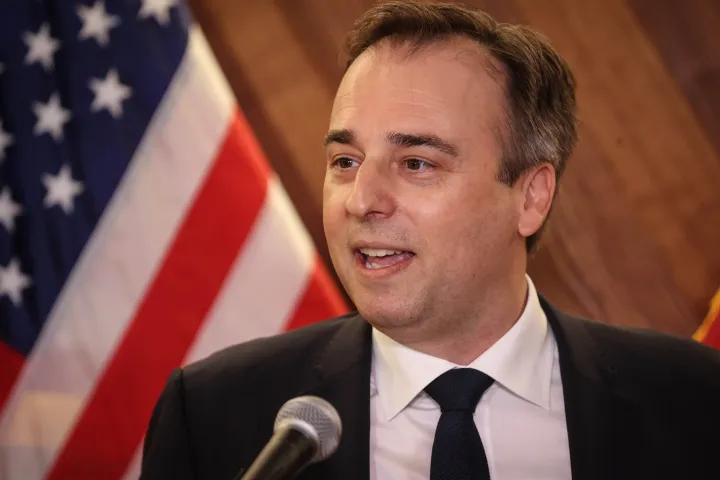 The cool reception was also foreshadowed by Péter Szijjártó's comments on Pressman's appointment at the end of July:
"We will welcome the ambassador with respect, because we consider whoever the President of the United States sends to this country to be a representative of the United States. When I send ambassadors to other countries, I don't send them to be deputy rulers, or to interfere in – I won't use a cruder term – the internal politics of their country of destination."
According to Szijjártó, Fidesz won the election with record support after 12 years in government, and this was the voters' decision, which is not the job of a diplomat to interfere in from the outside. "Nobody should feel empowered, even if they represent a superpower, to say whether the Hungarian people made the right decision or not."
And those who come here should concentrate on building cooperation, – Szijjártó said, without any reference in his speech to the fact that as a member of NATO, Hungary is an ally of the United States said.
In an interview before Pressman's arrival, Szijjártó commented that the ambassador had said some nonsense and insulting things, but "if we can start out with a foundation of respect, we will have great cooperation."
On good terms with Hollywood
Pressman, who focuses on international and constitutional law issues, had formerly been an advisor to Democratic Secretary of State Madeleine Albright and is an active human rights advocate. He is an advocate for equal rights for homosexuals and has chaired a task force on LGBTQ recognition at the US State Department. In 2008, he co-founded the human rights organisation Not on Our Watch, alongside such Hollywood stars as Brad Pitt, George Clooney and Matt Damon.
Following David Cornstein's resignation in September 2020, Marc Dillard has served as Chargé d'Affaires at the US Embassy in Budapest.
The translation of this article was made possible by our cooperation with the Heinrich Böll Foundation.