Fidesz reactions to the EP ruling: a disregard for the free will of the Hungarian people
September 15. 2022. – 04:39 PM
updated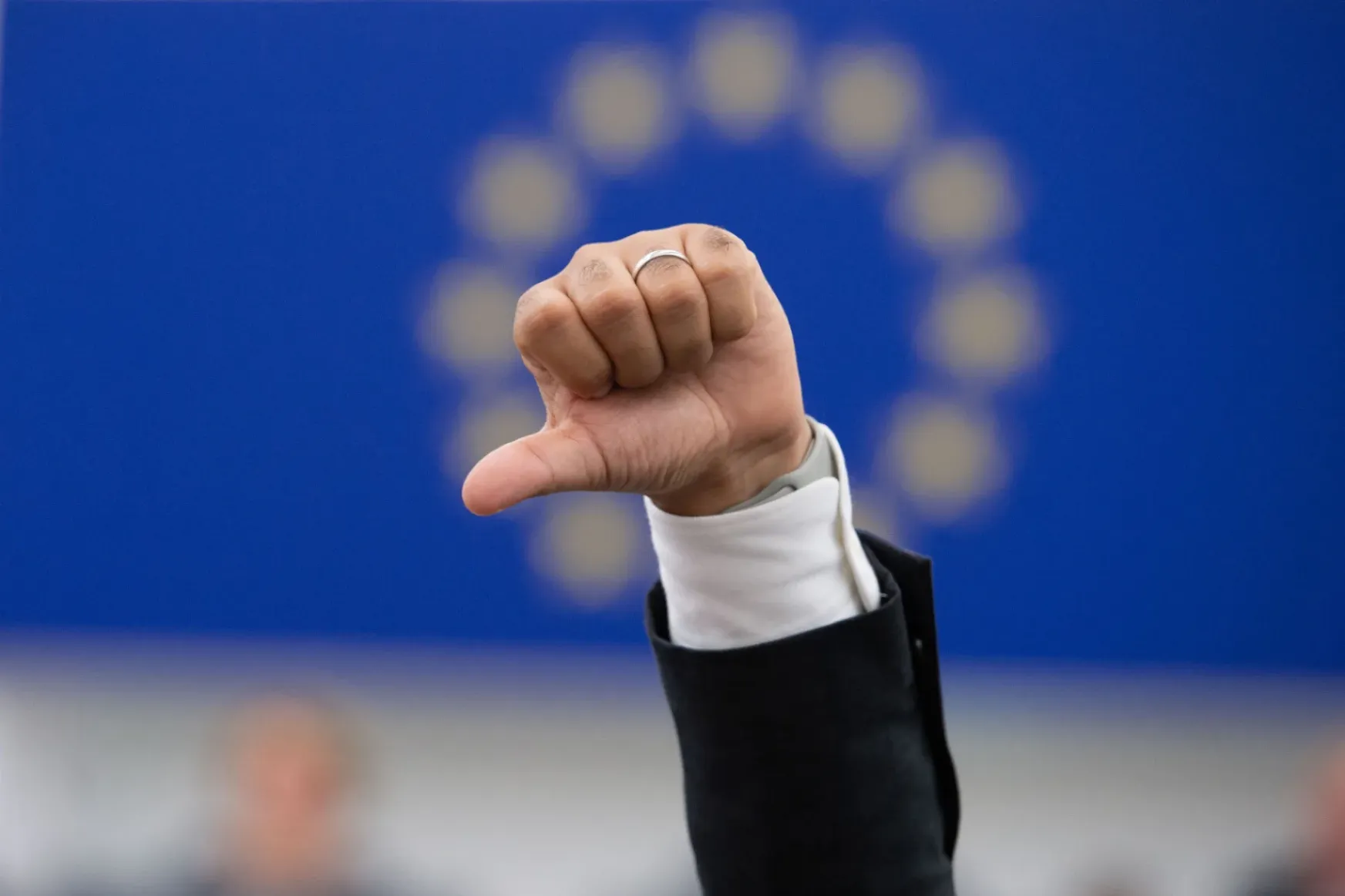 Voting at the EP on 15 September 2022 – Photo: Michel Christen / EP
Earlier today, 433 members of the European Parliament voted in favour of the resolution (with 123 votes against and 28 abstentions) declaring that "Hungary is no longer a democracy but an electoral autocracy", and calling on the European Commission to block all EU funds to Hungary until the Hungarian government remedies its deficiencies pertaining to the rule of law. Although the resolution does not have any tangible consequences, it could affect the outcome of the country's currently ongoing negotiations with the European Commission.
Autocracy, kleptocracy, protectorate, Hungarophobia – the barrage of epithets keeps coming following the European Parliament's decision on Thursday. MEPs in Strasbourg voted in favour of the report by French Green MEP Gwendoline Delbos-Corfield, who said, among other things: Hungary cannot be considered a full-fledged democracy and therefore EU funds to Hungary should be frozen.
"Ten million EU citizens are now living under tyranny"
- The European media director of Human Rights Watch wrote on Twitter after the decision, quoting a Human Rights Watch article from 2020. According to Andrew Stroehlein, the European Union "has not been an organisation of democracies alone for some time", a fact that was "officially recognised by the European Parliament" on Thursday.
Speaking at Thursday's EP debate, Slovak Liberal MEP Michal Šimečka said that four years after the launch of the Article 7 procedure, it has become clear that "Orban has chosen kleptocracy instead of democracy, Putin instead of Europe, corruption instead of the rule of law". "In the midst of one of our greatest crises, the Council of the European Union cannot continue with its ostrich policy."
Meanwhile, Fidesz is berating Hungarian opposition MEP who wasn't even there
According to Fidesz MEP Enikő Győri, everything is just fine with democracy in Hungary – except that "the left-wing voting machines starting with the European People's Party all the way to the communists" refuse to admit it:
"They want to put Hungary under a protectorate, disregarding the free will of the Hungarian people as expressed in the April elections."
"What is going on in the European Parliament is unbelievable" – the first sentence of Fidesz' statement set the tone. They claim that the "left-wing majority" parliament is "only interested in attacking Hungary" and that the MEPs want to withhold EU funds because Fidesz won the April elections.

"It's a shame that the Hungarian left-wing MEPs – led by Klára Dobrev – are once again working against their own country," the statement misleadingly concluded, as Klára Dobrev was not present at Thursday's vote.
The translation of this article was made possible by our cooperation with the Heinrich Böll Foundation.