Dismissed meteorologist: I first heard about my incompetence at the government briefing
August 23. 2022. – 04:32 PM
updated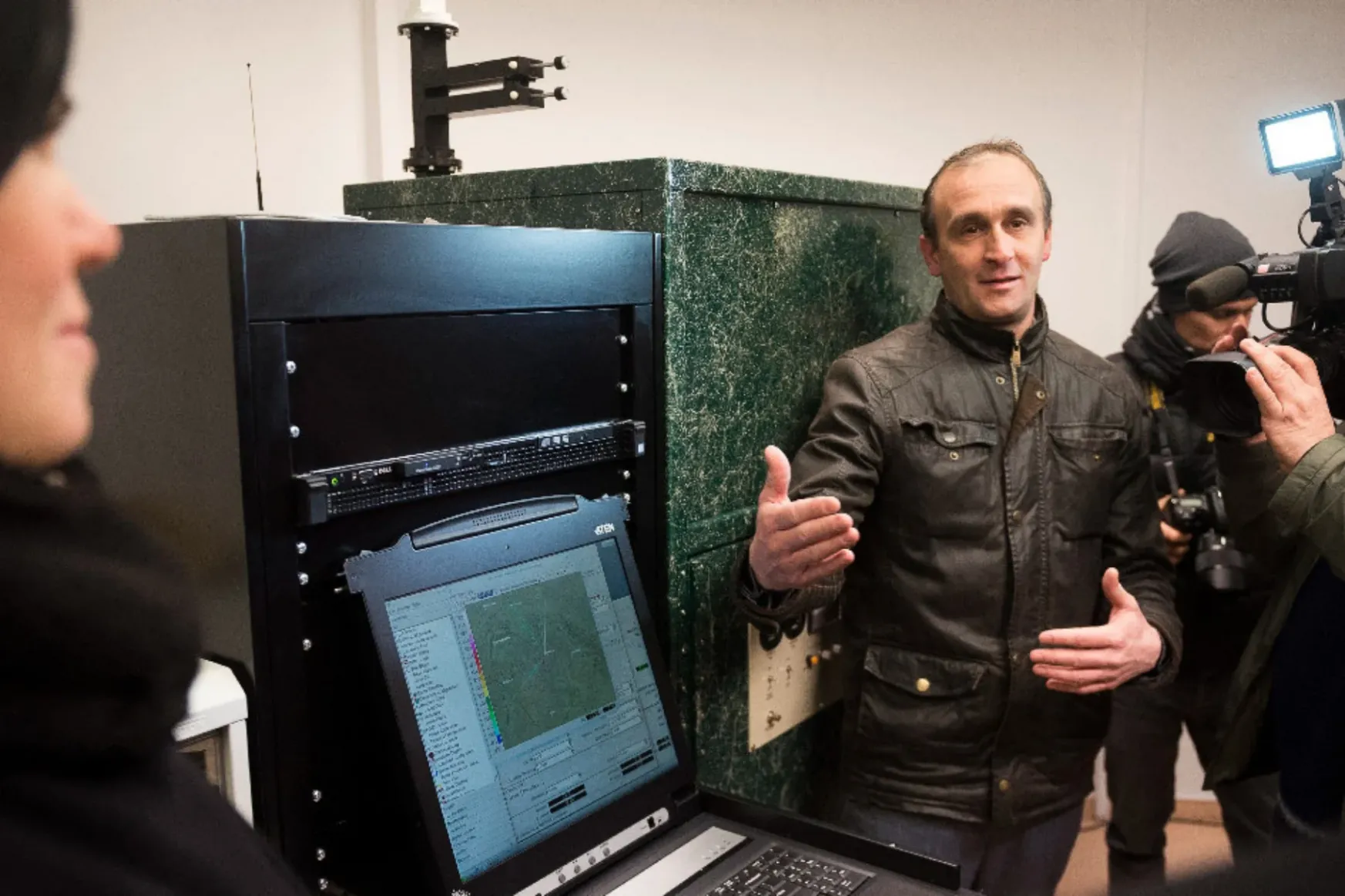 Gyula Horváth, Deputy Chairman of the OMSZ at the inauguration of the OMSZ' renovated daytime weather radar station on 11 January 2017 Photo: Attila Balázs / MTI
Gyula Horváth, the Deputy Chairman of the National Meteorological Service, who was dismissed along with the Head of the Service on August 21st was on a 3-week holiday and did not even work on preparing the forecast for the fireworks. Many believe that he was sacked because the weather forecast submitted by the service for August 20th was not correct. He received no official reason for his dismissal. The deputy told Telex that he first heard about his supposed pre-existing "lack of competence" which was given as a reason for their dismissal at Tuesday's government briefing.
How did you find out about your dismissal?
I had just returned from my 3-week holiday on Monday, and then in the afternoon we were summoned to the Ministry of Technology and Industry.
So you were not part of the decision making connected to the fireworks?
No, I was on holiday.
Did Minister Palkovics himself tell you about your dismissal?
No. It was Anikó Raisz, State Secretary (for the Environment and Circular Economy) who informed us.
What did she say?
She did not give us a reason.
Did the State Secretary say anything else unofficially?
She thanked us for our work and expressed her regrets.
How did the decision affect you?
I have been working in meteorological measurement and observation for twenty-two years, always to the best of my ability. Hearing this was painful. But since there is nothing I can do about it, I have accepted it.
There must have been others, colleagues who have contacted you…
Yes, many have called me and have assured me of their solidarity. We had a really great community there, which makes it especially difficult to leave.
In your opinion, to what extent was your dismissal a professional-, and to what extent was it a political decision?
I am not really able to answer this question. You should probably ask my colleagues. In my opinion, the measuring technology has actually developed in recent years.
Were there any signs that the government was not satisfied with the reports of the National Meteorological Service?
Nothing like had been communicated to us.
At the government briefing on Tuesday, Gergely Gulyás, Minister at the Prime Minister's Office said that you were not sacked because of the fireworks, but because there had been certain shortcomings noted before as well with the OMSZ leadership – although he was unable to give a specific example.
I have no idea what Mr Gulyás could have been referring to, I have never been informed about anything like that. The first time I heard about my supposed incompetence was at the government briefing.
In fact, two years ago, you received an award from president János Áder, and the Prime Minister has also had some kind words for you before.
That is true, in 2020, at the 150th birthday of the National Meteorological Services, Viktor Orbán sent us a letter of congratulations and he even thanked us for our work.
How often do you give weather-related advice to the government?
It is a basic public service task of ours to provide weather forecasts before major events. Since the tragedy in 2006, (when an unexpected storm occurred during the August 20th fireworks causing several deaths and serious injuries) one of our colleagues has always been sitting in on the meetings of the Special Task Force.
When did you start issuing forecasts for August 20 this year?
The Special Task Force started work a month before the cancelled fireworks. Especially for the event, we installed wind measuring equipment a week in advance and also deployed altitude balloons equipped with radio sondes on the 19th and 20th to give as accurate a forecast as possible.
Yet the forecast was wrong.
At the time of the decision, there was a 70-80% chance of heavy showers in the fireworks area. But it is not possible to say with 100 percent certainty.
What will you do now?
I'm going to take a break and think about what happened.
The translation of this article was made possible by our cooperation with the Heinrich Böll Foundation.