Serbia purchased 250 million euros worth of gas from Hungary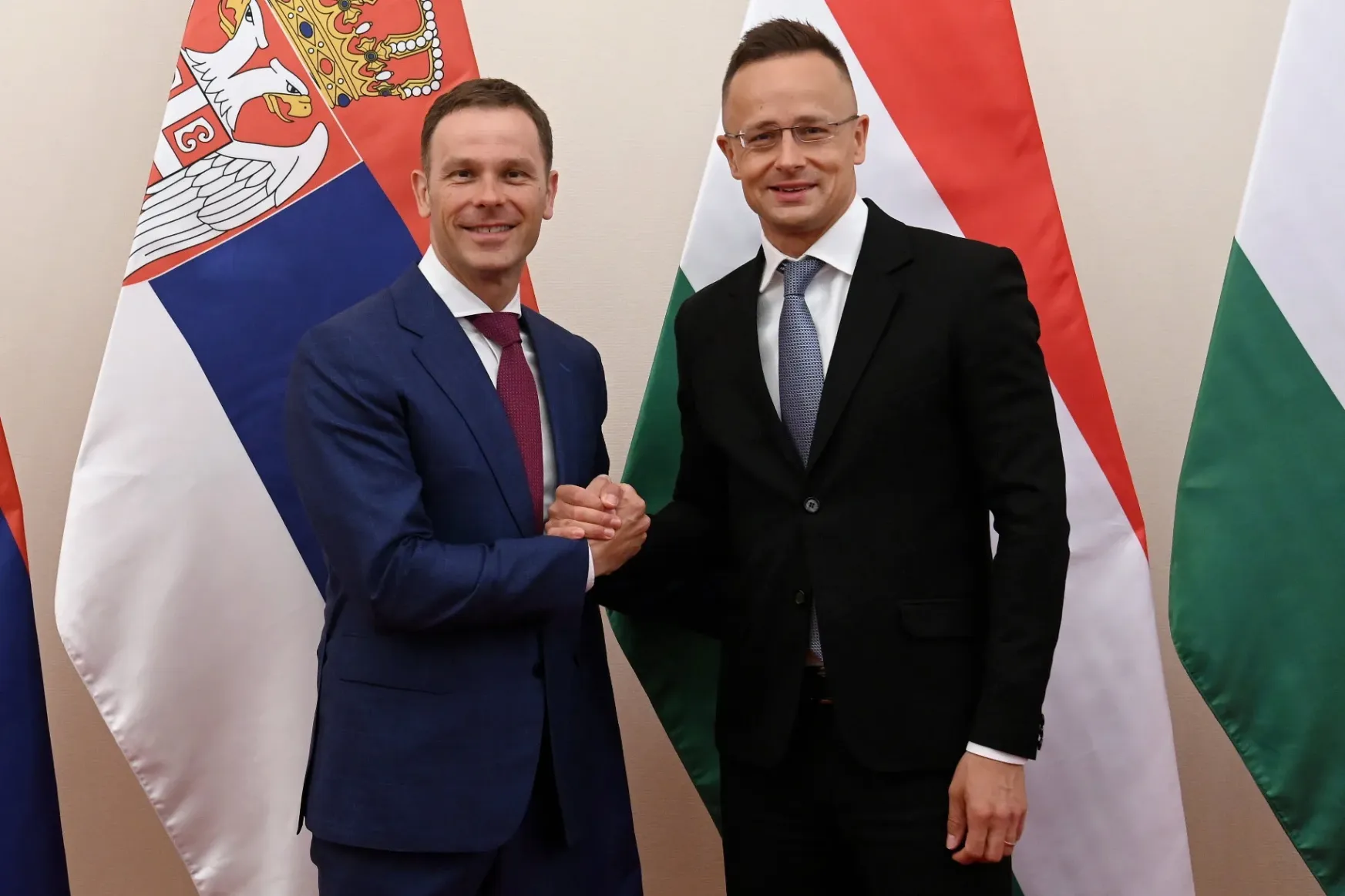 Hungarian Foreign Minister Péter Szijjártó (right) welcomes Serbian Minister of Finances Siniša Mali at their meeting in Budapest, on 25 May, 2022 – Photo: Zoltán Máthé / MTI
Siniša Mali, Serbia's Minister of Finance spoke about Serbia having purchased 500 million cubic metres of gas thanks to their Hungarian friends. He also added that this gas would be stored in Hungary.
When Hungarian Foreign Minister Péter Szijjártó visited Belgrade on 10 June, the two countries announced that they had signed the most comprehensive energy agreement to date – so this in itself is not new information. What is not known is where Hungary acquired this amount of gas from.
The relationship between the two countries has been excellent, which is also signaled by the fact that following his reelection, Viktor Orbán's first trip abroad took him to Serbian president Aleksandar Vučić.
According to the report of one of Serbia's most read news portals, nova.rs the neighbouring country has already transferred an advance payment of 250 million euros to Hungary, and intends to send another payment at the end of July. Mali said that the companies supplying the gas are MVM and MET, and that the above mentioned amount of gas would be stored in Hungary until 1 October.
According to the agreement, Serbia will be entitled to using a daily amount of 3 million cubic meters in the month of October, and in the winter months (so between November and February) they will be able to access 6 million cubic meters of gas every day. In March, the daily amount will once again return to 3 million cubic meters per day.
The Serbians are filling up their storage facility located in Banatski Dvor, and according to the politician, access to these reserves stored in Hungary as well as cheap Russian gas will guarantee that both the population and the industry will make it through the winter. Mali also mentioned that thanks to their Chinese friends, they will also acquire coal, but added that the country intends to sign agreements with a total of 11 countries to ensure they have enough energy sources.
Hungary's Foreign Minister, Péter Szijjártó last week said that Hungary's gas storage facilities are filled to 44% capacity. Last Wednesday morning, Prime Minister Viktor Orbán called a cabinet meeting. The reason given was that "there is an energy crisis in Europe, energy prices are rising because of the war in Ukraine, and it has become clear in recent days that there will not be enough gas in the EU countries in the autumn-winter period".
The translation of this article was made possible by our cooperation with the Heinrich Böll Foundation.