"The great powers should not try to solve their historical sins with some ridiculous kneeling" – Hungarian State Secretary for Religious and Ethnic Relations
Miklós Soltész, Hungarian State Secretary for Religious and Ethnic Relations at the Prime Minister's Office, lectured the world's great powers at the opening ceremony of a renovated school in Debrecen, and also sent a message to the English fans who booed the Hungarian anthem at the English-Hungarian football match a few days ago.
According to Soltész, the Hungarian nation will always put Christianity, nation, homeland and family first, and if the teachers will pass this on to the children, "all will be well with the Hungarian nation" – MTI (Hungarian State News Agency) quotes him as saying at the opening ceremony of the renovated and expanded Szent József Kindergarten, Elementary School, High School and Dormitory.
The State Secretary expressed sharp criticism of the great powers by saying: "I am not only referring to neighbouring, European powers, but also to those across the ocean" – he said.
The politician of the Hungarian Christian Democratic Party (KDNP) said that if said powers were to study "true history", they would approach the lives of smaller nations differently, and would not jeopardise the independence and other aspirations of smaller nations nor the peace of the whole world.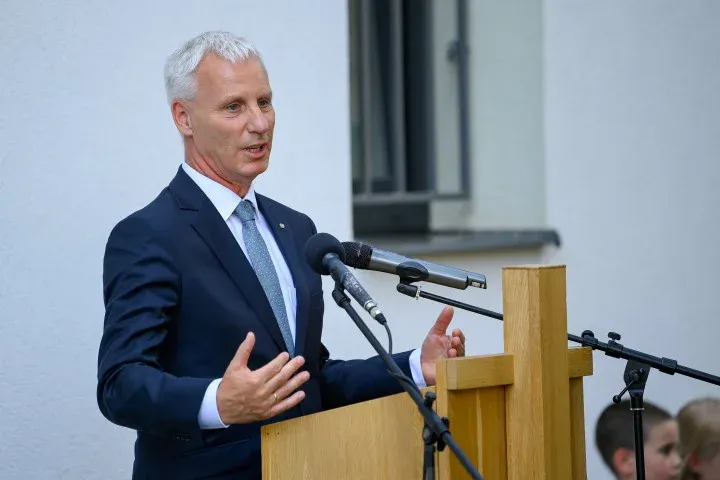 "If certain great powers were to take stock of their own history, and instead of concluding from their colonialism that they should educate, lecture, and supposedly teach us, smaller nations, and boo the Hungarian anthem, and then not apologise, but would concentrate on solving their historical crimes by helping the countries they have robbed for centuries, instead of some ridiculous kneeling, then the world would be a different place." – he said.
Soltész also said there is a lack of rationality in the debates with the great powers and Brussels, and for this reason he urged the strengthening of the teaching of mathematics. In his opinion "they are not able to calculate the serious consequences behind a decision, how they can impoverish whole countries, nations, even a whole continent: Europe, by making the wrong decisions."