Awards, new content and new colleagues – Telex is growing
At Telex, we regularly report about what we have been up to, and all that we have been able to accomplish thanks to our readers' support. Here's a summary of what happened in April.
Dear reader, dear supporter!
Telex primarily operates from its readers' support. The reason why we are able to do so many great things which play a key role in keeping Hungary informed is because of your support.
So THANK YOU!
Receiving regular support is the basis of our existence, so we would like to ask you to consider supporting us on a monthly basis – if you are able to. And if you consider our work important, tell your friends about us too!
Below is a summary of the most important events of the month behind us. These are things that we consider especially important, things that happened with us, and things that we would like to tell you about. The first to find out about such things are always our newsletter subscribers, so if you would like to be among them, subscribe to our free Telex English newsletter here!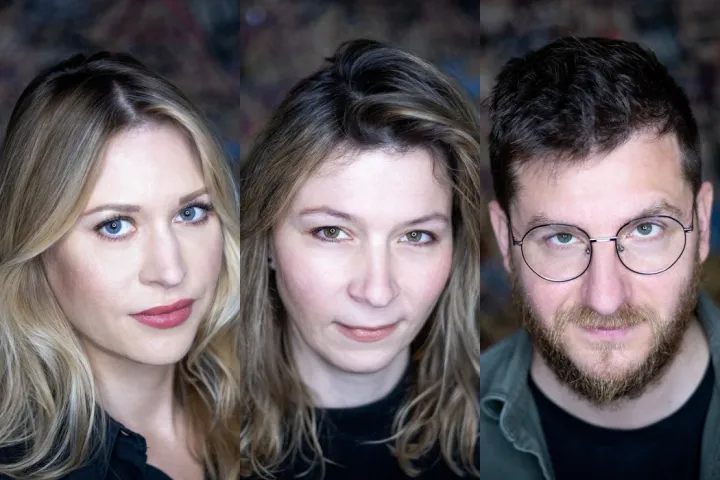 We have new colleagues! Zsolt Sarkadi, who is a well-known name in Hungarian journalism, has joined us recently. He will be focusing on topics related to domestic policy and public life. We will soon be providing some more magazine-like content and two new colleagues have joined us for this purpose: Lívia Liptai, who was editor-in-chief of the Hungarian Elle magazine until this January, when she was fired, and her former deputy, Dóra Patakfalvi is also with us. Our own Bori Ács has been writing some excellent gastronomy-focused articles, and she will be writing even more in the future. Those exploring the wonderful world of Hungarian food will be available in English as well for our Telex English readers.
Telex's new fact-checking column, "Ellenőrző" has been launched. At Telex, we believe that the media's task is not only to report on current events, but also to verify the claims of influential actors reaching a large audience. While fact-checking has already been an integral part of our daily job, in this new column we will make it easier for our readers to find our articles on this subject. It's easy to get lost among all the fake news and false claims flooding the internet nowadays. One only has to think of the lies and misinterpretations that appeared on social media during the coronavirus pandemic. In each of our fact- checking articles, we comply with the International Fact-checking Network (IFCN) guidelines and the Telex Code of Ethics.
The awards of the 40th Hungarian Press Photography competition were announced in April, and a number of our colleagues received awards. When the winners of the awards for 2020 were announced, we commented that it has been a tough year for press photography, but this is just as true for 2021 as well. Topics related to Covid are still with us, and a number of the winners' photos are in some way connected to the pandemic. Our photojournalist János Bődey is among them with his series which competed in the "Everyday life" category. He followed the life of a family with 3 children where the mother had died of Covid, his photos show how the children and their father were coping with the loss.
Second best in this category was our colleague Orsi Ajpek. Along with our journalist, Luca Pinter, she followed the life of a set of twins adopted by a gay couple for almost a year so they could visually present the – otherwise extremely average – daily life of a rainbow family.
The photos entitled "All they wanted for Christmas was for Mum to be alive" may be seen here, and you will find the article and photo series about the rainbow family here.
Our colleague Szabolcs Barakonyi and his co-authors received the Mihály Gera Award for the most beautiful photo album of the last 5 years.
We took Hungary's parliamentary election campaign seriously as well. Leading up to the elections, we had regular election specials including successful live shows before the elections and on election day too. That day we streamed 4 separate live shows, each about an hour long, with lots of guests, analyses and several live check-ins from the various locations.
While we have been regularly reporting on the war in Ukraine, our colleagues also brought several reports on the subject: we showed the bombed-out Borodyanka near Kyiv, and we also published a video report about a Hungarian school which has taken in Ukrainian children – both of these reports were unique in Hungarian media.