Orbán's private audience with the Pope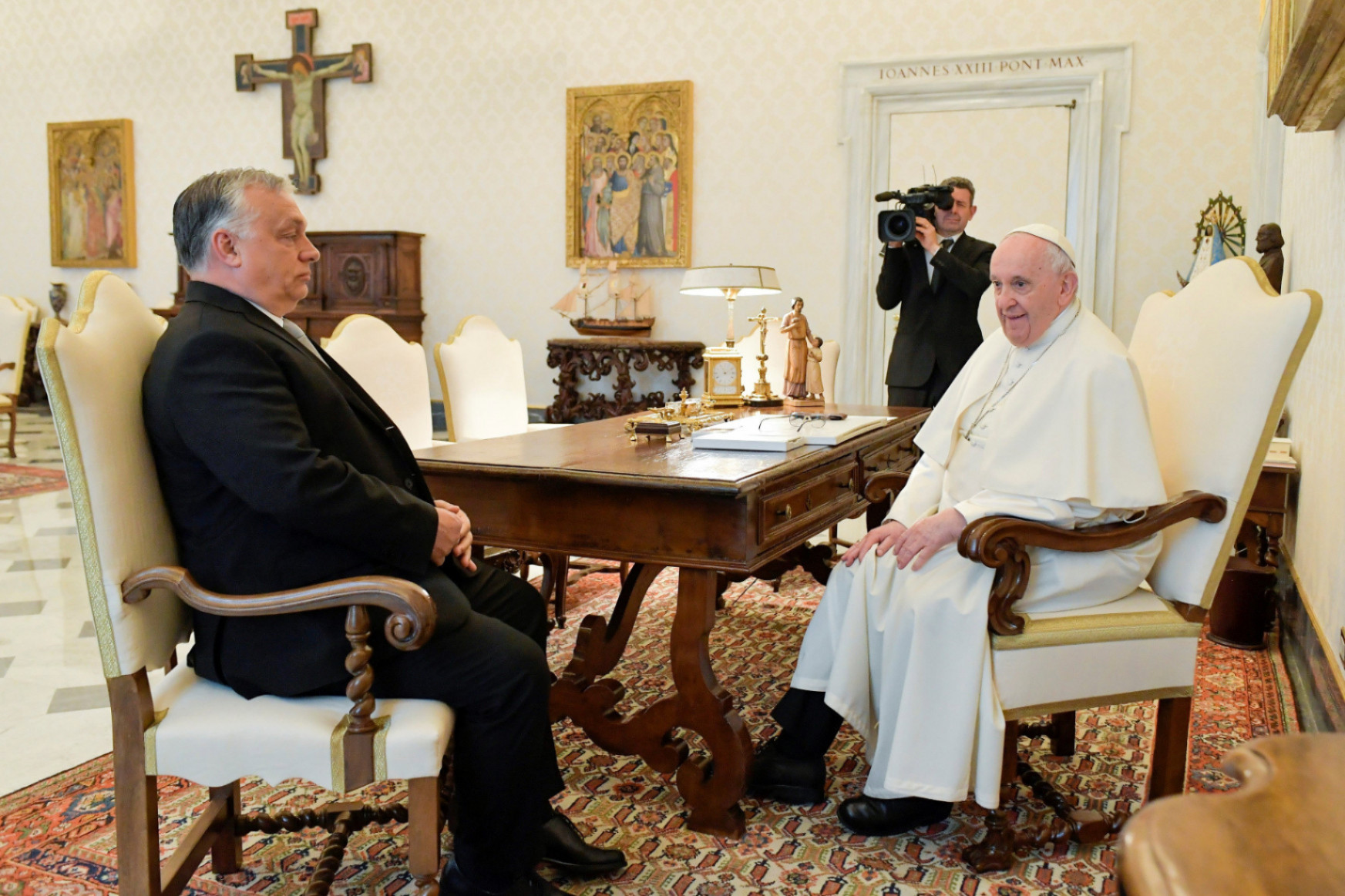 Viktor Orbán and the Pope – Photo: The Vatican Media Service
Pope Francis received the Hungarian Prime Minister at a private audience.
Unlike after previous election victories, when Viktor Orbán's first official trips were to Poland, today, on his first official visit since the elections on 3 April, he travelled to the Vatican.
The Pope received the Hungarian Prime Minister at a private audience on what happens to be the 2775th birthday of the city of Rome.
MTI reports that following the meeting, Orbán said that he had asked the Pope to support Hungary's efforts towards peace.
Orbán emphasized that his visit is especially important because of the war in Ukraine, as it is well known that the Holy Father often uses his influence in the interest of peace, and Hungary would also like to see peace return to the region soon.
When answering a question, Orbán said that during the meeting he had officially invited Pope Francis to visit Hungary within the next year, and – as he said – he had received an encouraging, positive response. As is known, the Pope was briefly in Budapest last year at the 34th, Eucharistic World Congress.
Orbán said that in his opinion, any country's relationship with the Vatican is not political, but spiritual, and added that the most important area of agreement between the Vatican and Hungary is in regards to families.
Here we must add that – for example – during the civil war in Syria, the Pope and the head of the Hungarian government had very different opinions on what to do with the refugees. Although at the time, the Prime Minister did not allow himself to be carried away about this, his circles did at times go to wild extremes, even claiming the Pope has dementia.
Meanwhile today, the Prime Minister's press secretary, Bertalan Havasi has confirmed to MTI that the information the Italian press has published is indeed correct: the head of the Hungarian government will also be meeting with Matteo Salvini, the Putin-friendly leader of the Italian League party. As a reminder, Salvini was not exactly welcome when he visited Poland recently. How the Russian president's devoted fan was received by a Polish mayor in March of this year can be seen here.