The mail-in votes found in Romania – a constitutional crisis may be taking shape according to opposition politician Ákos Hadházy
This past Wednesday, a sack of Hungarian mail-in voting ballots (some of them burned) were found at a landfill near Târgu Mureș, Romania. Telex caught up with opposition member Ákos Hadházy to find out if the opposition intends to take any steps relating to this.
As we await the election results, Ákos Hadházy spoke with Telex at the opposition's headquarters. He said that it is still not clear what exactly happened in Transylvania. They still have questions about the case, but what is clear is that abuses have been committed, and there is proof of this.
"For this reason, we asked the National Election Committee to annul the results of the mail-in voting. However, the petition was not simply rejected, but it was rejected without substantive examination, quoting "an absence of competence" as a reason.
-Hadházy said in response to our question.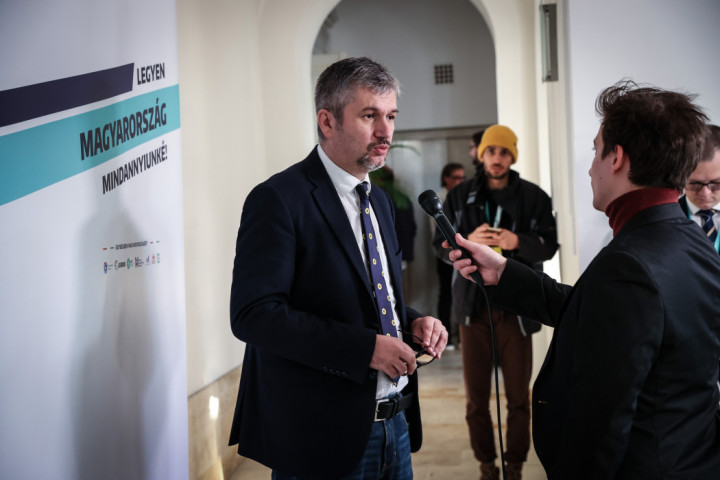 He added that the reasoning is truly shocking: it states that the National Election Committee has no authority to look into potential election fraud committed outside of Hungary's borders. This makes it sound like there are two elections: one inside the country, and one outside its borders, but this is not true: there is only one election – he added. In Hadházy's opinion, the NEC thus basically admitted that they are unable to check and ensure the cleanliness of part of the elections.
He added that if this is the case, then the elections cannot be considered clean and fair either. According to him, an opposition member of the committee then asked if they cannot ensure and check this, then who can? He says there was no answer given to this question.
The politician added that he truly hopes that these votes will not be the ones to decide the election, because this would create a constitutional crisis in Hungary. It is still possible to lodge an appeal, but Hadházy was not able to confirm what specific steps the opposition intends to take about this, adding that this surely cannot stay like this. Telex has covered this case in detail here.
Subscribe to the Telex English newsletter if you'd like to make sure you don't miss any news from Hungary!