Orbán: We expect a big debate on sovereignty protection act, but clear prohibitions must be set
November 16. 2023. – 04:12 PM
updated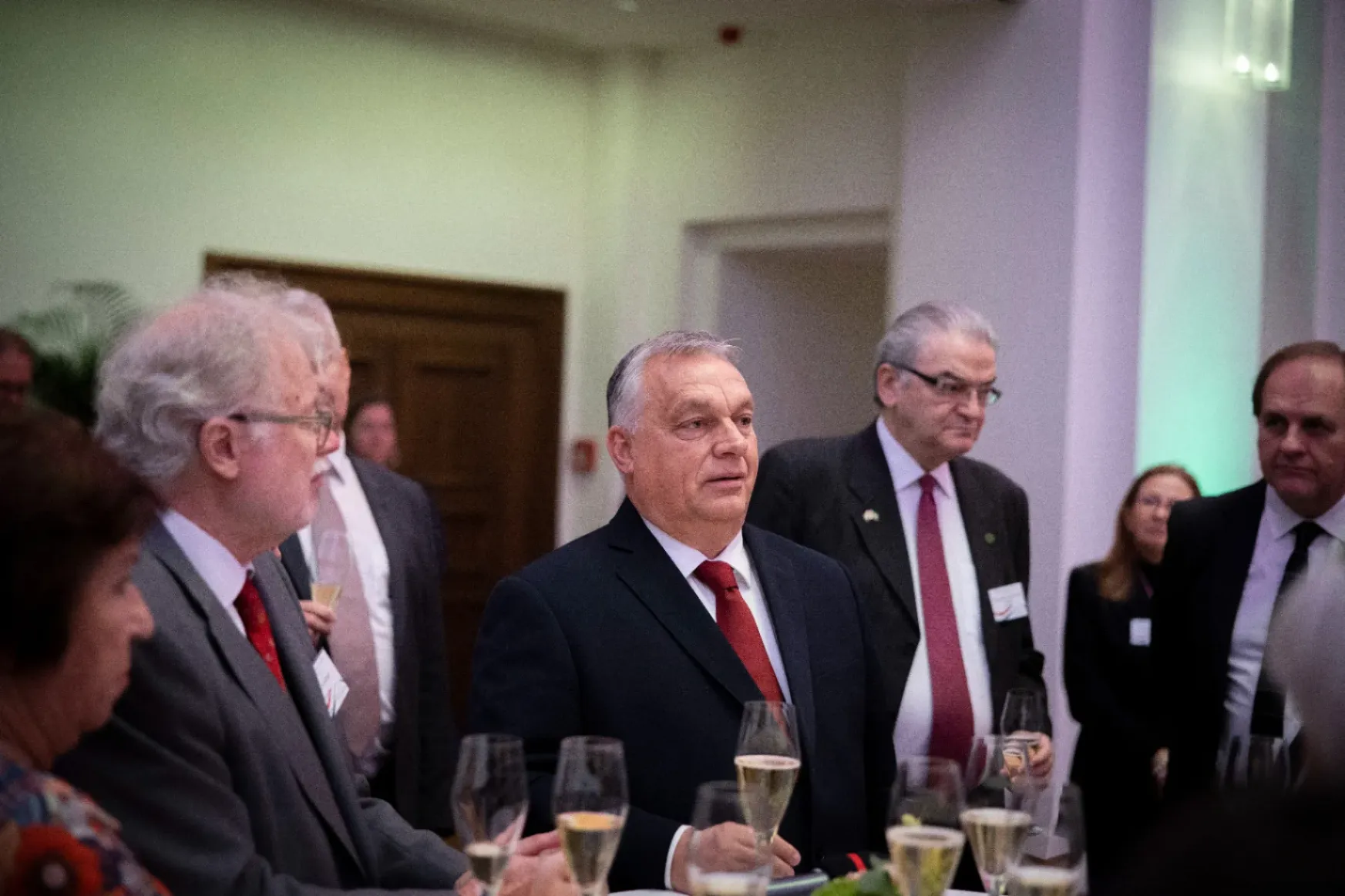 Viktor Orbán hosting members of the Council of the Hungarian Diaspora – Photo: Zoltán Fischer / MTI
Prime Minister Viktor Orbán received members of the Council of the Hungarian Diaspora at the Carmelite Monastery on Thursday; the threats to Hungary's security and sovereignty were discussed both in his welcome address and during the informal discussion that followed, Bertalan Havasi, the Prime Minister's Press Chief said. In his briefing, Havasi added that according to the Prime Minister, the next 10 to 15 years will be about defending sovereignty, not only in Hungary but also in many other regions of the world.
A big debate is expected on the sovereignty protection act which is to be submitted to Parliament soon, but we must establish clear prohibitions in order to prevent foreign money from influencing Hungarian elections
– Orbán said according a statement sent to MTI. Orbán also asked for the backing of the delegates representing the Hungarian diaspora in "keeping Hungary one of the safest states in the world, even in the face of the currently ongoing wars and the challenges posed by migration".
The tabling of the draft law was originally promised for Tuesday but this still has not happened, although the topic did come up at a meeting of ministers of EU affairs. Some argued that it could have a negative impact on the functioning of NGOs, for example, to which Hungarian State Secretary for EU Affairs János Bóka responded by saying that the draft legislation was still under discussion and that its adoption would be in line with the EU's fight against foreign interference in political processes.
We previously reported on Fidesz admittedly wanting to "make things hard for foreign-funded journalists, pseudo-NGOs and dollar-funded politicians". At last week's government briefing, Minister of the Prime Minister's Office Gergely Gulyás confirmed that the establishment of a sovereignty protection authority was also being considered. However, he noted that the most important rule to keep in mind is that following the amendment of the Criminal Code, parties receiving financial support from abroad would be penalised.
We also interviewed the PM's Cabinet Minister Antal Rogán about the forthcoming law this week: