Biggest virtual film studio in Central-Eastern Europe to be built near Budapest
February 08. 2023. – 09:32 AM
updated
Visual Europe Group Hungary is building the biggest virtual film studio in the Central and Eastern European region on the premises of HelloParks in Fót, Hungary – MTI reports. The group's EUR 11 million investment is expected to be completed in the first quarter of 2024.
Instead of a real set, a virtual studio uses images created by LED walls as a backdrop for a scene, with these images being able to portray any environment in a photo-realistic 3D way. This solution can significantly reduce the travel and transport costs and the ecological footprint of productions. Additionally, filming does not need to adapt to weather conditions and time of day, as any environmental effect can be simulated in the background. This also makes things easier for the actors, as they can see the virtual environment in which they are acting, unlike with the green box solution.
Hundreds of square meters of LED walls will be installed in the virtual studio, along with state-of-the-art camera and lighting systems, as well as film, broadcast and media solutions. There are currently three smaller studios in Hungary with similar technology, typically with waiting lists of several years. Ten studios in Europe have similar solutions, the one nearest to Hungary being in Poland.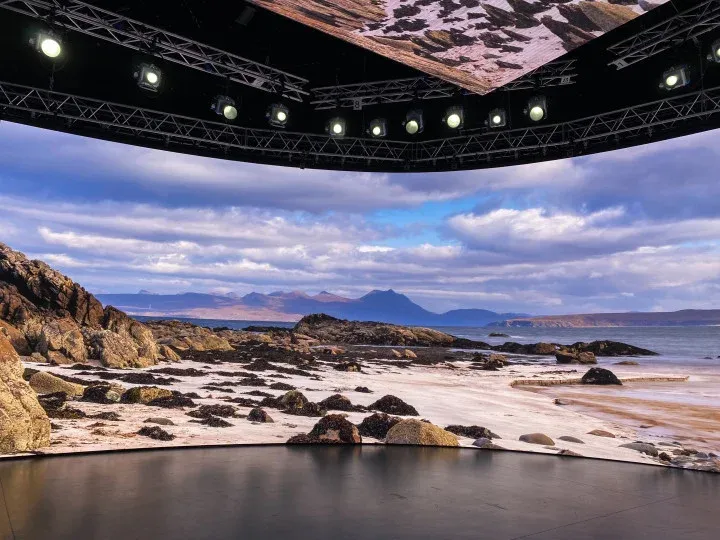 The investors believe that the construction of the Fót studio could further strengthen Hungary's role in the global film industry. In recent years, Budapest has become Europe's second biggest film production base after London, with the Hungarian film industry's revenues exceeding HUF 250 billion in 2022.