Uzbekistan to open embassy in Budapest, Orbán receives president of Turkic Investment Fund
January 27. 2023. – 02:31 PM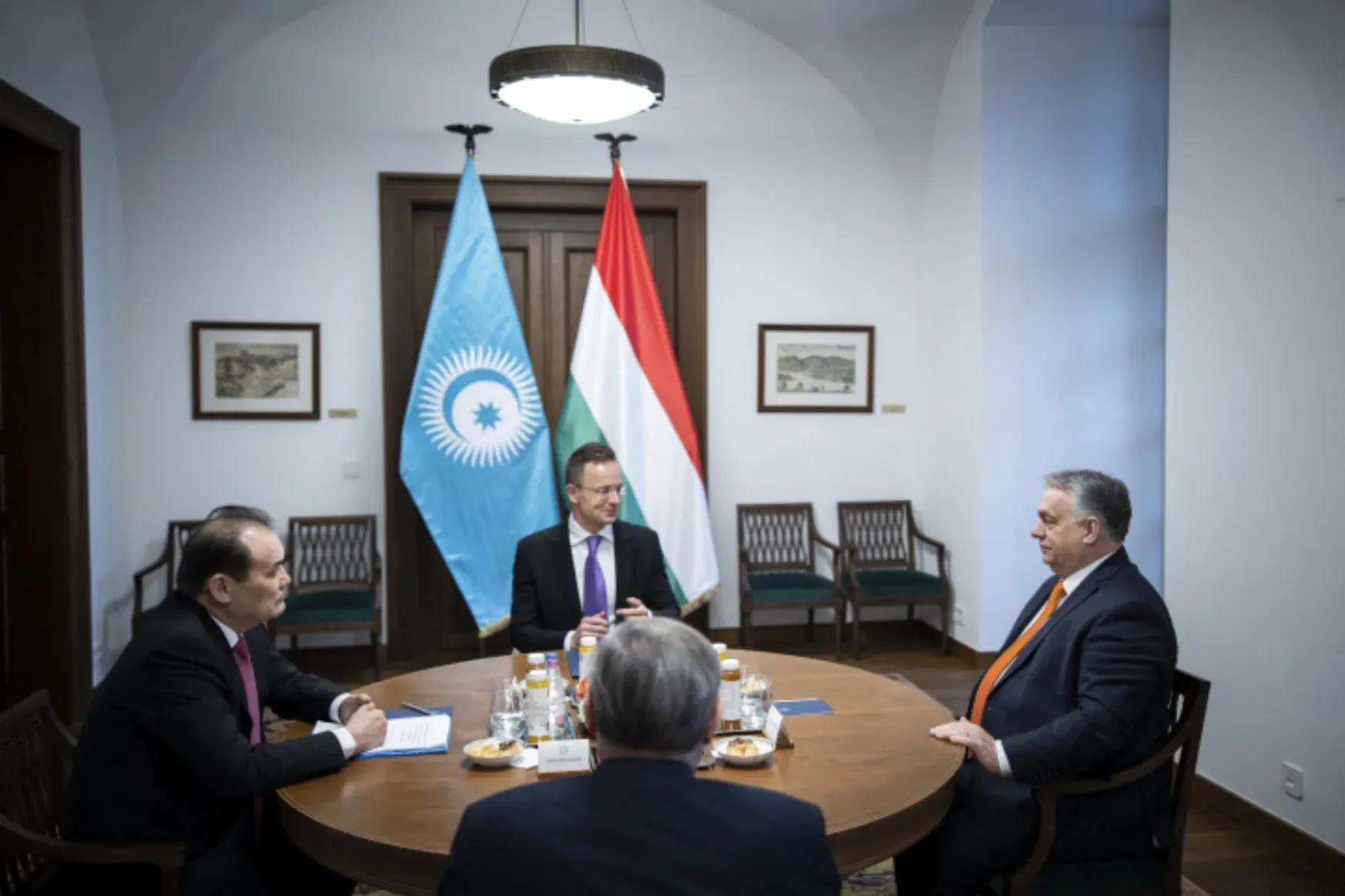 Baghdad Amreyev, Péter Szijjártó and Viktor Orbán at the former Carmelite Monastery – Photo: Zoltán Fischer / PM's Press Office
Hungarian Prime Minister Viktor Orbán received Baghdad Amreyev, President of the Turkic Investment Fund at the Carmelite Palace, Bertalan Havasi, the Prime Minister's press chief, said. The Turkic Investment Fund will have a starting capital of $350 million and will focus on supporting projects by small and medium-sized enterprises. The Fund will be the most important joint financial institution of the Organisation of Turkic States, aiming to mobilize the economic potential of its member states – Azerbaijan, Uzbekistan, Kazakhstan, Turkey, Kyrgyzstan and, as observers, Turkmenistan and Hungary – and to strengthen trade and economic cooperation through joint projects and investments.
The meeting was also attended by Foreign Minister Péter Szijjártó, who said at a press conference posted on Facebook that the fund represents a huge opportunity for Hungary. Szijjártó said it was good news that by now Hungary has embassies in all Turkic states, and that now, the last of these countries, Uzbekistan has also announced that it would be setting up a diplomatic mission in Budapest.
He also said that the European representative office and the Drought Prevention Institute of The Organization of Turkic States had been recently set up in Budapest, which he said would provide an opportunity for the export of Hungarian water technologies.
Finally, Szijjártó awarded the Hungarian Order of Merit to Baghdad Amreyev in recognition of his work as Secretary General of the Organization of Turkic States.
The Hungarian government has repeatedly stressed the importance of the country's Turkic relations, and last November the prime minister travelled to Uzbekistan with an unusually large delegation of 60 people – as it later turned out, because Hungarian bank giant OTP had bought an Uzbek bank.