As for corruption, don't do it
December 12. 2022. – 09:21 AM
updated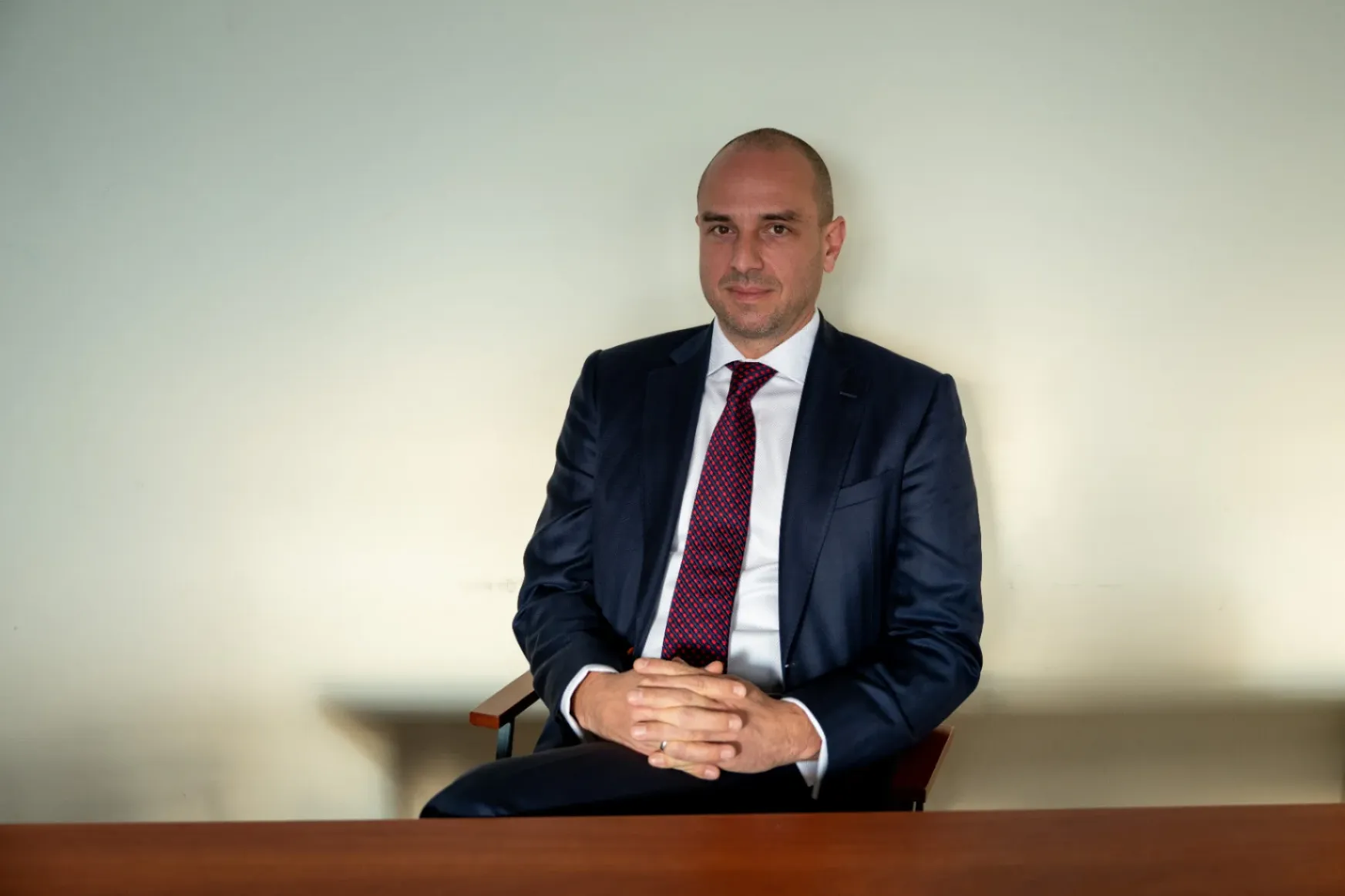 Photo: Noémi Napsugár Melegh / Telex
I will do my utmost to ensure that every euro cent of EU taxpayers' money is spent correctly, Ferenc Biró, president of the Integrity Authority, the body set up to investigate corruption involving EU funds said. He gave the first interview to Telex. The new institution will soon have 20 staff and will operate with 100-150 people once fully established – with many of them coming from the private sector. The new authority is already receiving whistleblower reports, and the president said that extraordinary measures are being taken to ensure that the identity of the whistleblower cannot be traced. The Authority will inspect cases, but it will not investigate and it will be able to stop suspicious procurements. Although many have expressed doubts about the new body's autonomy, the president promises that it will be independent of both the government and the European Commission.
When and why did you decide to apply for the position of President of the Integrity Authority?
Why? For reasons of conscience and service. The deadline for applications was 25 October. The day before, I was living the relatively comfortable, conflict-free life of a Big Four consultant. When I was talking to my family on the evening of the 24th, the thought occurred to me that I would be the best person for the job. I started writing my application at 6 pm on the day of the deadline, which was midnight and I submitted my application at 11.32 pm.
So, if I understand correctly, your family agreed with this decision. Have you ever worked in public procurement before?
I've been involved in public procurement, but from the other side, from the candidates' side. It definitely required a joint decision, which I could only take with the support of my family because the task demands a lot from them too.
In terms of time or increased responsibility?
Time, responsibility and money. We also knew in advance that, rightly or wrongly, I would be subject to a lot of criticism for this role. At the same time, I have long wanted to serve the country with something of substance. Although my previous tasks were also about cleaning up the economy, but with less social impact. If you look at what I've been doing for the last 20 years, this job actually fits in very well with my career.
I would like to ask you about the most important technical issues. We're speaking at the headquarters of the Directorate-General for Auditing European Funding (EUTAF) on Bartók Béla road. Is this where the Authority will be based?
No, this is only a temporary arrangement, because for the first six months the legislator has stipulated the support of the EUTAF. We are still looking for a permanent location. We're really building the Authority from scratch. I was appointed by the President of the Republic, Mrs Novák, just a month ago, on 4 November, and I myself only found out the day before that I had been nominated as President on the basis of my application.
How do things like that happen, does someone call you?
László Windisch, the President of the State Audit Office, informed me or rather asked me to go to his office at the State Audit Office (SAO).
I guess you realized he wasn't calling you in to say "you didn't win".
I was a little uncertain that maybe they were just thanking me for the application, but then I found out that I was the one who was being appointed.
Ferenc Biró
President of the Integrity Authority.
48 years old, married, father of two children
graduated from the International Business School of Budapest.
He was previously a forensic partner at PwC, before which he worked at Ernst & Young, KPMG, Bristol Myers Squibb and Avery Dennison.
What has happened since then, is work already underway?
In the first three weeks, three of us worked around the clock with the two Vice-Presidents to get the Authority up and running and to meet the legal deadlines. We are already receiving notifications and we are obliged by law to do substantive work.
How many of you are there now?
Thirteen at the moment, but I think our number will be up to twenty in the next few weeks. We will be fully up and running by the beginning of the second quarter of next year.
Have there been any competitive tenders for the existing posts, or have you selected from your circle of acquiantences?
I mainly called people, including several of my former colleagues or from elsewhere in the private sector. So far, it has mainly been a matter of finding operational managers – but we have already received a hundred and fifty applications.
How many of you will there be in total?
It is difficult to predict. The more we can automate tasks, the lower the number. In principle, I would like to see a responsive and flexible authority, with around one hundred to one hundred and fifty people. To give you an example of automation: the alpha and omega of our work is the protection of whistleblowers. It helps us if those who have information are willing to give it to us, but in return, we have to be able to guarantee their anonymity. The best way to do that is to have a very serious digital environment. What is important is that the system itself should already be able to prevent the identity of the whistleblower from being traced, but also that we should be able to contact him or her if he or she can help us with further information.
Do you have a free hand in the number of people by the way? So, if you were to say that you needed six hundred and eighty-seven professionals, would your budget allow for that?
My experience so far is that there is confidence in me, and we are getting the money we need to run an effective authority.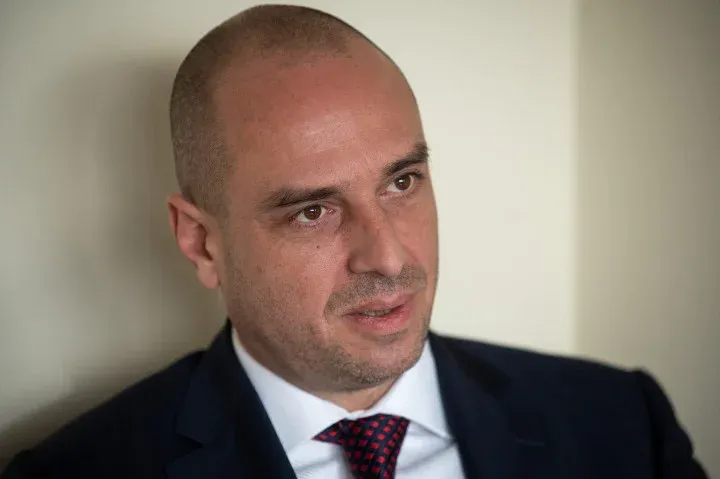 Who are you in contact with on the government side?
Our authority is a separate chapter in the budget. We basically submit our budget to the Ministry of Finance, and they approve it. Coming back to your specific question, an authority of six hundred and eighty-seven people would not be efficient, because, beyond a certain point, one cannot allocate more people to a task, it will not be efficient, and the work done will not be efficient.
You mentioned that you had also called former colleagues. Did your budget then also allow you to offer competitive wages even to Big Four employees?
I reversed the logic a bit when building the organisation. I didn't think in terms of an organisational chart where I would hire people, but I looked at the tasks the Authority needs to perform and the skills required to do them. I then put together a team with those skills and drew an organisation around the team. But the fact that we should not just pay according to administrative classification was a specific request from the European Commission so that we could get the best people. The authority is basically – and don't get me wrong – a cost centre, which means it will cost money. And I will do my utmost to ensure that every euro cent of EU taxpayers' money is spent correctly.
If you could impose penalties, you could even be a profit centre.
But that's not the case. Penalties are a matter for the judiciary. We, however, can do our part to ensure that those who can investigate and impose penalties are able to conduct their proceedings in a well-founded manner. On the other hand, our constant, comprehensive, meticulous checks will, over time, lead to fewer attempts, which ultimately means more revenue.
So let's get down to the heart of the matter. What will be the main benefit of the Authority's existence? Will you give signals or will the impact be stronger than that?
A shift in economic culture is very important. There is plenty to do. How can we help different economic actors to say no? How can we raise a generation for whom certain behaviours are no longer acceptable? But, of course, in addition to the educational objectives, it is essential to do the actual exploration, to pass on the cases that have already happened. We inspect, but the monopoly of investigation is in the hands of the prosecution. We also have the right to stop certain public procurement procedures.
But if you have discovered something, will you go directly to the prosecutor's office?
I am a person bound by law to report if certain criteria are met. In English, they say 'see something, say something', that is, if I have seen something, I must report it, I cannot keep quiet. In addition, prevention is very important, which is always better than reacting afterwards.
If the state has set up the Authority, there must be something wrong with public procurement. What is the most important problem that can be identified?
Why was the institution set up? To put it bluntly, I don't care what the motivation was. What interests me is that it should be an autonomous authority with powers and a guaranteed ability to operate independently. For the time being, Ferenc Biró has an opinion on public procurement in Hungary, but the President of the Authority does not because the Authority has no experience yet.
From the opposition side, a fundamental criticism of your operation is that in the current state capture, all institutions are inevitably part of the system, thus they can only be sham institutions. How do you respond to this, how can you argue against such a view?
I was aware of this opinion beforehand, although I hoped that my personal integrity might guarantee what I was trying to achieve. I understand and accept scepticism, both from the NGOs and from the opposition. I remain confident that the way the authority does its job will speak for itself.
On this issue, there are not many public voices of optimism.
For me personally, it is strange that the voices critical of the system are not pushing for a solution, or talking about what should be done. Instead, many are declaring the final score before the game has even started.
But the NGOs are finally confident enough to take part in your working group.
And I appreciate that very much because they gave us a chance by taking part in something with the intent of improvement, where we are facing a problem that certainly cannot be completely eliminated. Because where there is power and money, there will always be a temptation, but you have to try to curb it. This is an issue that will hopefully integrate not only the opposition but even governmental and non-governmental actors.
Yes, but failure to respond to criticism may discourage whistleblowers, and it may also be interesting to see what the European response is. If NGOs are sceptical about the authority, what will the Commission or the Parliament do?
I have less insight into this, I can only speculate. I am confident that if we do our job well, then everyone, government, opposition, NGOs, and Europeans, will be under a clear obligation to support our work.
And what about the government side? They will presumably be able to say, after the first revelations concerning the government or the governing party, that yes, the Integrity Authority is independent of the government, but not of "Brussels". After the first case, there will be accusations of being influenced by opposition leader Ferenc Gyurcsány, treason, and who knows what else. How are you preparing for that?
As for the relationship with the European Commission, this is really an autonomous Hungarian authority. It is clear from the law that the Authority was set up to protect Hungarian and European taxpayers' money, and it is no coincidence that there are two sets of reports: we will report to the European Commission and to the Hungarian Parliament. Of course, it is important to cooperate with our European counterparts and to bring home best practices, but in domestic terms, it is a bit like the conquest of the North Pole.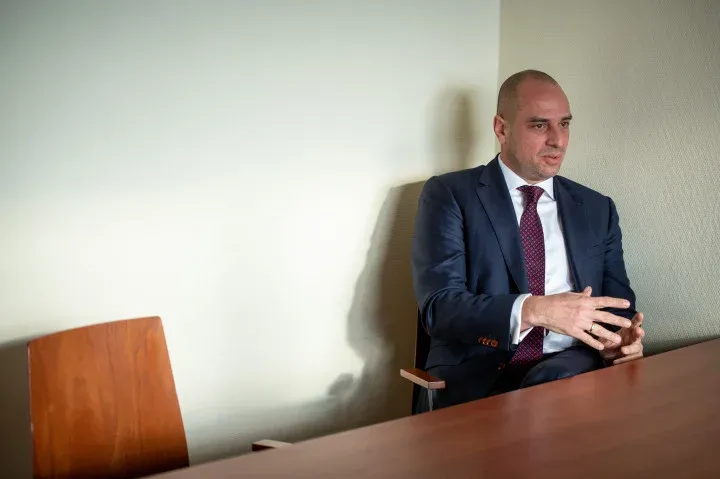 I hope you are not preparing to be stuck in the ice for years like the explorers of Franz Joseph Land.
No, I just meant that there is no beaten track, no well-trodden path. The success of an expedition depends on many people, sleds and sled dogs, but at least now we have an expedition that is better equipped than before and extremely determined. My mandate is for six years and I am not eligible for re-election. I am laying foundations on which those who come after me can safely build.
You could damage serious interests. Will you have any personal protection?
I'd rather not comment on that at the moment. As for corruption, don't do it. It is inevitable that interests will be harmed, but we basically work with numbers, not people, with risk assessment, and with cases. By 2024, we want to reach a stage where the Authority will have an IT brain that monitors relevant public procurement in real time so that it can intervene at the right moment.
You are the president of the Integrity Authority, but you also have another hat, you are the chairman of the Anti-Corruption Task Force. How do these two institutions relate to each other?
The Task Force assists but does not control the work of the Authority. The Task Force is a consultative, advisory body, there are twenty-one of us to include all perspectives, ten government actors, ten NGO representatives and civilians, and the chairman.
Will the applications and CVs of the members of the Task Force be open to the public?
I hope so. We will meet for the first time on 13 December, if everyone has agreed, I will be happy to publish the names and the applications, but it's not just my decision.
Did you know these people before?
I didn't know the state actors at all, but I have worked with several NGOs over the last twenty years. I hope that the Task Force will be a good opportunity for the government and civil society actors to exchange information, and for people who really want to do something about corruption to get to know each other.
Finally, tell me, if someone knocks on the door with a case now, what will happen?
We are already working substantively, of course, we are also taking all the bureaucratic steps, filing, contacting co-authorities and so on. I cannot give you specific cases, but we are looking into everything. Some are serious, some are not our concern because they do not involve EU funds, and some are less relevant notifications. One of the first letters I received read 'you are not working, you bastards, I am going to write to Brussels'.
So far I have only received support and the resources necessary for my work. No one has tried to direct me this way or that, to stop me or to suggest anything. So far I am very optimistic.