Iranian refugee wins lawsuit against Hungary – six years after he tried to seek asylum at the border
September 23. 2022. – 03:20 PM
updated
An Iranian refugee has won a case against the Hungarian state at the European Court of Human Rights in Strasbourg. The man tried in vain to enter the country and seek asylum, as he was forced back to Serbia by Hungarian police. The European Court of Human Rights ruled that the Hungarian state had violated the ban on collective expulsion – the Hungarian Helsinki Committee said in a statement.
The NGO writes that the Iranian man had waited in vain in Serbia to be allowed to apply for asylum in the Hungarian transit zone. Therefore, on 2 September 2016, he crossed the border illegally with a fellow Iranian citizen. He had converted to Christianity in his home country which put his life in danger, and this is why he needed protection.
When the police arrested him, he indicated that he wanted to seek asylum in Hungary. Instead of recording his personal details and handing him over to the asylum authority, the police handcuffed him. They also set a dog on him and assaulted him. He and his companion were subsequently forced to return to Serbia through the border fence, despite their injuries. In addition to them, seventy-four other people were forced to return to Hungary's southern neighbour that day without due process.
This was made possible by a 2016 amendment to the law.
"The verdicts expected in similar cases will help to finally put an end to this shameful practice. We will continue to work towards this", Barbara Pohárnok, a lawyer with the Hungarian Helsinki Committee said.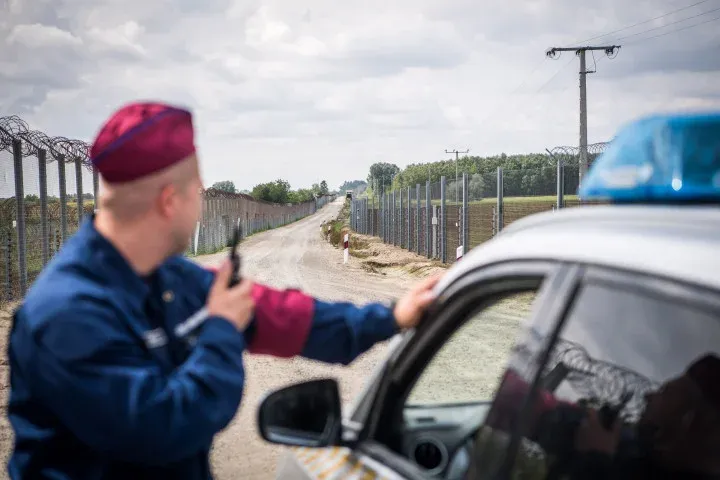 The transit zones in Röszke and Tompa were closed after five years of operation, in May 2020 and the detention of refugees in the transit zones was discontinued. Since then, the Hungarian state has been condemned by several international verdicts, most recently in late August when an Afghan family of four won a case against the Hungarian state.
The translation of this article was made possible by our cooperation with the Heinrich Böll Foundation.