Hungarian Attila Valter joins the world's strongest cycling team
August 29. 2022. – 12:28 PM
updated
Hungary's best cyclist, Attila Valter is continuing his career as part of the Jumbo-Visma Road Cycling World-Tour team, where his team members will include this year's Tour de France winner Jonas Vingegaard, olympic champion Primož Roglič, and the biggest star of the sport: Wout van Aert. Valter is leaving the French team of Groupama-FDJ after two successful seasons.
Jumbo-Visma introduced its three new team members on its website. Other than Valter, Slovenian cyclist Jan Tratnik and the British Thomas Gloag are also joining the Dutch team.
"I think this environment is the best for me to develop further. Team Jumbo-Visma is a top team that guides its riders very well to a higher level. Due to the conversations I had with the team management, my confidence was boosted a lot. I'm hoping I can fulfill my potential in the coming years." – the team's website quotes Valter.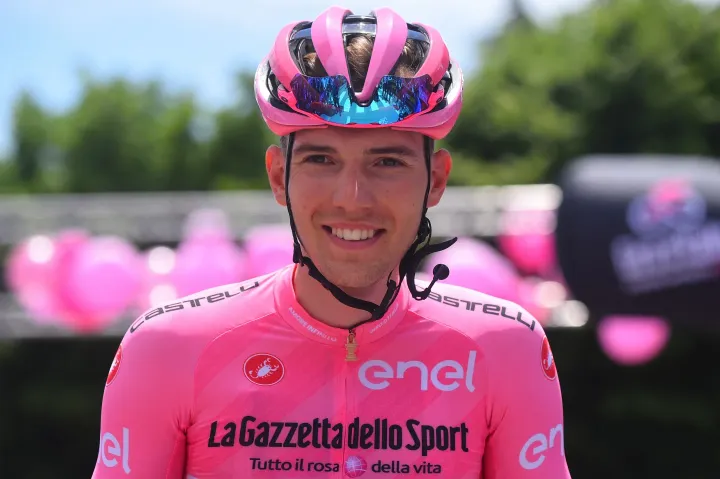 One of the team's sports directors, Merijn Zeeman commented by saying: "We have been following Attila's development for years. We have seen his great capabilities both at the races and during the tests. We look forward to working with him, and helping him reach his full potential".
The contract Valter signed with Jumbo-Visma is effective until the end of 2025, so next year the audience will also be seeing a Hungarian championship jersey with Jumbo's logo on it during the races.
It's like being drafted by Real Madrid
Based in the Netherlands, Jumbo-Visma is the pinnacle of the cycling sport, there is currently no more successful, more professional or better prepared cycling team. To use a football analogy, signing for them is a bit like signing for defending Champions League champions Real Madrid.
Their World Tour roster of 29 riders is backed by a huge support staff of over 100, including dozens of coaches and sports directors, and a whole row of massage therapists, doctors, dietitians and mechanics. They already have 41 wins this season, including Slovenia's Primož Roglič's victories at the one-week races of Paris-Nice and Critérium du Dauphiné and are in third place overall at the ongoing Vuelta a España.
The clear highlight of their season was the Tour de France, which they completely dominated: after six stage wins, the Dane Jonas Vingagard followed up last year's second place with a win over defending champion Tadej Pogačar, and on top of winning the yellow jersey, he also won the mountain points race, i.e. the polka dot jersey. The green jersey also went to Jumbo, as Wout van Aert simply had no rival in the points race.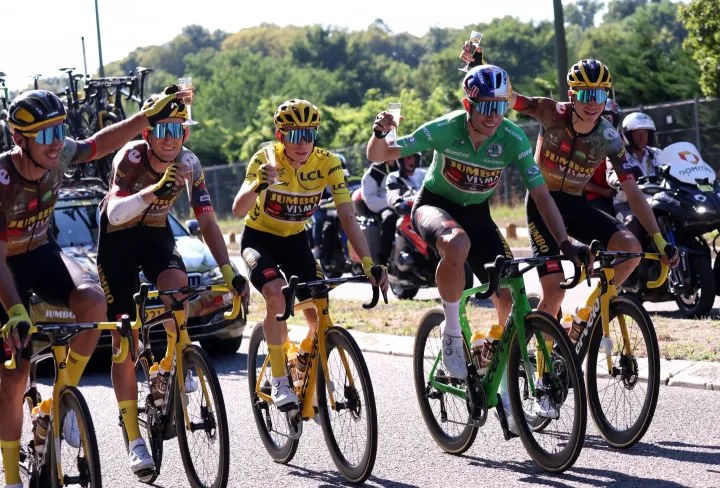 What could be ahead for Attila Valter?
Valter's career has been on an almost uninterrupted upward trajectory: he was 21 when he first competed in the World Tour as a member of the Polish CCC team. That same year, he won the Tour de Hongrie and finished 27th at his first three-week cycling tour, the Giro d' Italia.
CCC fell victim to the Covid-pandemic and ceased operations, but Valter was not left without a team, as he signed for the French team with a long history, Groupama FDJ. Then, in 2021 he exceeded his results from the previous year, and won the pink jersey at the Giro, and finished 14th overall at the Italian race. Other significant results of his are coming in 12th at the Lombardia, and finishing fourth early this year at the one-day race of Strade Bianche, and fifth at the Tour of the Alps race.
At this year's Giro, which started in Budapest, he also showed that he is a team player who is willing to make a sacrifice so his team member could win. And when he was given freedom for a breakaway in stage 19, he reached fourth place, which with a bit of luck could have even been a podium finish.
Valter will now have the opportunity to move up in the hierarchy within the next few years – but for this to happen, he will have to consistently perform well in a team where the competition is much bigger than it was at Groupama-FDJ.
No matter how Valter's time at Jumbo turns out, the fact that he received an offer from a team of this level is a huge accolade in itself, as it means that the managers, scouts and coaches at Jumbo-Visma see great potential in him and believe he can develop even further under their tutelage.
The translation of this article was made possible by our cooperation with the Heinrich Böll Foundation.