The EU still has tools, but is not even trying to use them in the case of the Hungarian rule of law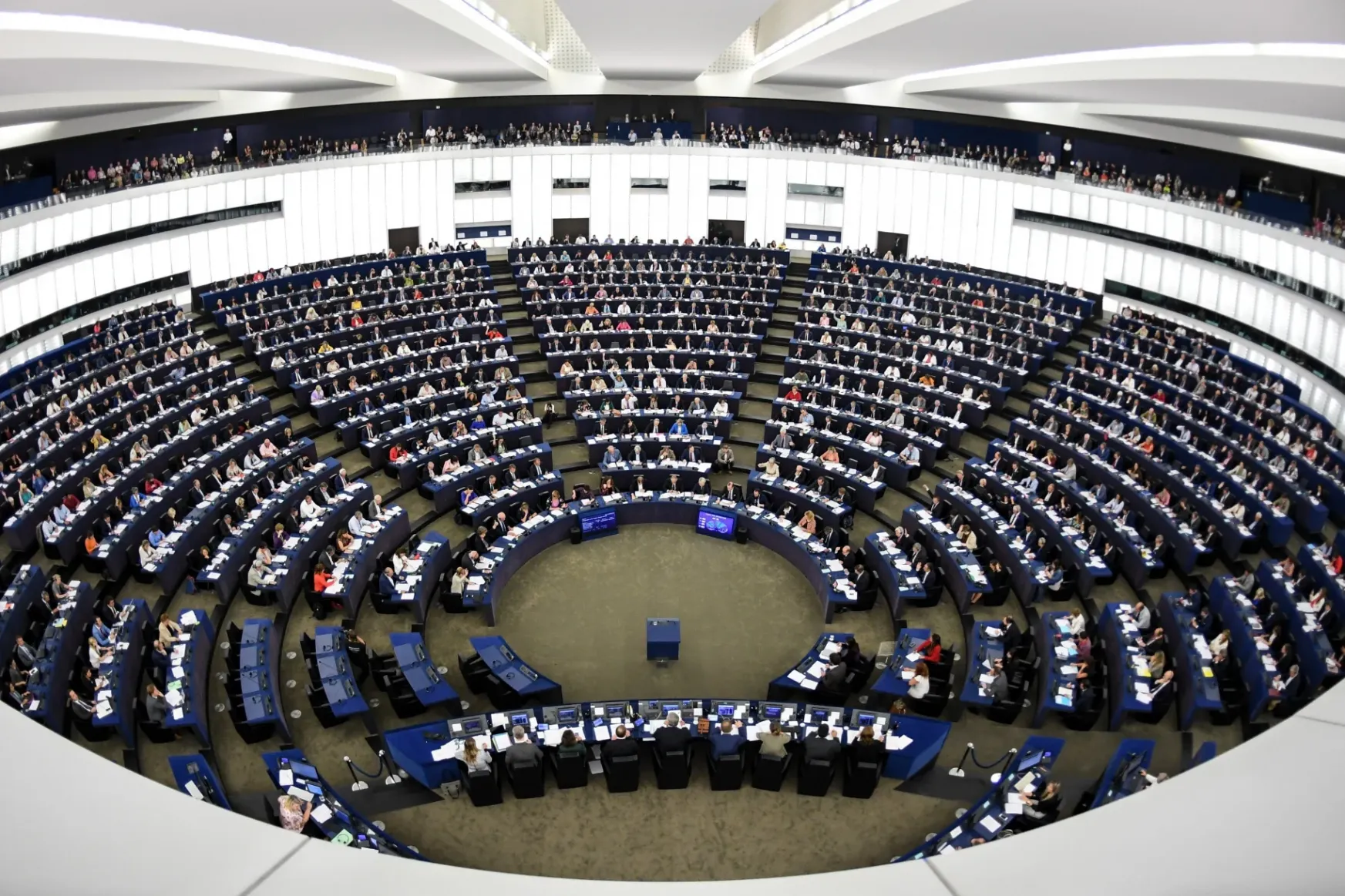 Members of the EP are voting on the Sargentini report at the EP's plenary session in Strasbourg on 12 September 2018. The report about the state of the rule of law in Hungary was accepted with 448 votes in favour, 197 against and 48 abstentions – Photo: Patrick Seeger / EPA / MTI
Protecting our European rule of law is a common effort, so those, outside of Hungary need to step up their game. Fortunately, EU institutions and citizens have many possibilities to immediately help independent Hungarian media and NGOs to hold the line. Here is how.
In 2012 the European Union was awarded the Nobel Peace Prize. The Nobel Committee justified its choice by stating that the EU had contributed to the advancement of peace and human rights for over 60 years, and by pointing out that the 2004 accessions of Hungary and Poland had strengthened democracy there. Since that time the EU seems to have competed for a different award, the political equivalent of a Razzie.
The award category the EU has auditioned for is for best placed, best equipped, and best resourced international organisation to protect liberal democracy producing the worst performance.
Indeed, independent organisations like Freedom House now no longer qualify Hungary as a full democracy and have described Poland as one of the top 3 most rapidly backsliding countries – in the world!
So what went wrong? I would not blame you for thinking that the EU must lack tools and procedures to stop this, or at least slow it down. That is not the case. There is no problem of too few instruments. On the contrary: there are too many.
We are spending too much time and energy on using the wrong instruments. But it is mostly a problem of using tools that are ineffective in a consistently "too little, too late" – fashion, and simply not using other, potentially effective options that are readily available.
EU institutions have developed many political and policy instruments meant to ensure that Member States comply with rule of law standards. Small problem: they don't work when confronting illiberal governments consistently acting against what EU law calls "loyal cooperation". The main political procedure, the so-called Article 7 procedure (after Article 7 of the Treaty on European Union), was triggered against Hungary by the European Parliament in 2018 and against Poland by the Commission in 2017. The ultimate effect could be a unanimous decision to suspend voting rights. However, no-one contemplated that two Member States could be in hot water simultaneously and could therefore help each other. It now has no effect.
There are policy tools too. Examples are the European Commission's Annual Rule of Law Report and the Council of Minister's rule of law dialogue. They are meant to lead to a constructive dialogue between Member States for them to improve their record. But they assume that all are liberal democracies. Since that is not unfortunately the case at the moment, they currently counterproductively facilitate a setting where illiberal regimes and liberal democracies are treated alike. Apples and oranges are compared, and oranges get to ask questions to the apples.
The Court of Justice has been the only EU institution that has lived up to its responsibilities. When it was asked to rule, it clarified key rule of law concepts, such as judicial independence in Poland. Hungary has also often been found in violation. Like when it changed the conditions under which universities can operate, which was clearly meant to target only Central European University, or when new regulation made it harder and more exposing to financially support Hungarian NGOs from abroad.
Such support is of course crucial since Hungarian NGOs are now one of the most reliable sources of independent information for EU institutions and citizens alike.
Yet, the Court can only act when approached. It depends on cases brought by the Commission, which has been indefensibly lacking. It started the written procedure following the enormous pressure on Klubradio, that found its media license not extended, but has been slow to push the file. Moreover, it has not acted at all on similar harassment.
The Commission has only asked the Court twice to treat a case faster, a possibility meant to freeze the situation on the ground until a more detailed assessment can be made. It did not do so, for example, in the case of Central European University that therefore largely had to move to Vienna.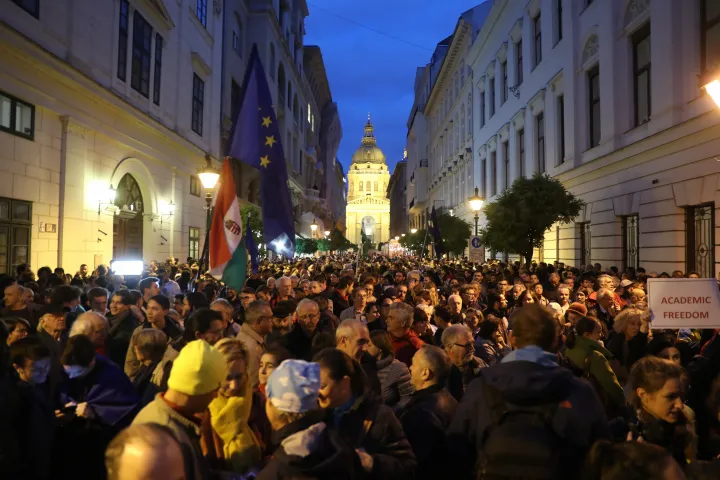 And, crucially too, the Commission rarely goes back to Court when a judgment is not implemented, like with NGO-case. After all, the Hungarian government keeps in place an auditing system with chilling effect. The Commission has threatened to take action, but has not put its foot down, even if such a case for non-implementation could really help because it could lead to a financial penalty. All of this is like constantly driving a Ferrari in second gear while the populists drive their Fiat in fifth.
Incredibly, there are many further possibilities to stall rule of law problems in Member States such as Hungary that have not even been tried yet. These can be called the 3 p-s: parties, press and purse.
The parties
First, parties. In the European Parliament politicians need to work together through European political parties. For that it is a requirement that they come from at least a quarter of Member States and have a minimum number of members (currently around twenty-five). To get EU-funded party financing they need to register and make a pledge of allegiance to EU values. The relevant legislation states that only a European political party that, as a whole, in its programme and activities complies and continues to comply with EU values is entitled to EU funding. Clearly, any national problem will then also have pan-European implications.
In practice, however, these rules are a dead letter. EU institutions never asked for this to be checked. When the European Parliament triggered the Article 7 procedure against Hungary, it did not invoke it to ask for defunding the European political party that housed Fidesz.
The same happened, or rather did not happen, when the Commission triggered the procedure against Poland. This means that all of us, including Hungarian taxpayers, are currently funding illiberal Polish politicians with EU taxpayers' money. Current rules are sufficient for it to become less common and accepted for MEPs to rub elbows with politicians elected through national parties that undermine liberal democracy at home. They need implementation.
The press
Second, protecting the national press. EU institutions often claim they have insufficient competences here and explain their lack of action, including in Hungarian cases, on that basis. This is not correct. One immediately available way for the Commission to act is to protect the right to vote. Many EU citizens in Hungary and Poland will not have an effective, meaningfully informed right to vote for elections covered by EU law, such as EP and municipal elections, without access to independent national media. Put simply: you cannot make a proper choice if you do not have access to a variety of independent views. It is hard to think of a more urgent issue to push back against, particularly with the European Parliament elections coming up in 2024. The Commission should do this instantly. Without free media the next EU elections may well not be free and fair.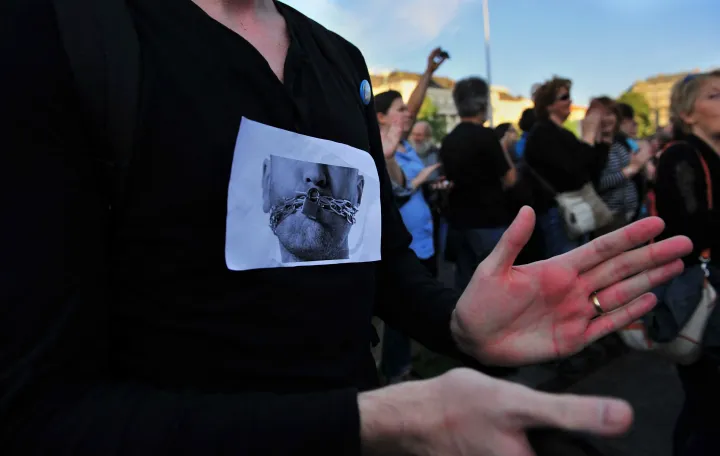 The purse
The final p is that of purse. New legislation that links disbursement of EU funds to rule of law standards came into force on 1 January 2021. It lays down the notion that EU Member States only get EU cash if there ensure rule of law compliance. If there is a risk that sound financial management is affected in a sufficiently direct way by problems with independence of the prosecutor or judges, the Commission can start an investigation. If it establishes the Member State concerned does not convincingly address issues, the Commission can put a proposal to the Council to stop EU funding until these issues are solved. The Commission has now triggered this procedure against Hungary and is also holding up funding to Hungary under the recovery and resilience funds for similar reasons. It is now essential that these instruments are made and remain effective. If they work, they can be a gamechanger.
Finally, EU citizens should not wait only for EU institutions to help independent Hungarian media and NGOs. Liberal democracy, including in the transnational context in which we now live, is not an out-of-body experience only taken up by others.
As citizens we vote. We consume news. We rely on a diverse public debate. Yet, many of us show little vigilance in ensuring any of these things for ourselves. Critical eyes and ears, like the Hungarian Helsinki Committee, do their work for all of us. But they need support. The same goes for journalism: we all know that if something is free, we are the product. Still, some of the most important independent news platforms in Hungary are under pressure and struggling to crowdfund to survive. More EU citizens should support them. And when we vote, we should make sure we insist with our national Members of European Parliament, that they do not cooperate with politicians elected through illiberal national political parties. None of this depends on anyone. Every EU citizen can, and should, support independent Hungarian media and NGOs.
EU institutions and citizens should not abandon Hungary and Poland. They belong to the European family. Over the last years, fellow EU citizens from Hungary, such as activists, academics and journalists have done more than anyone to fight for the EU to remain true to its mission. They deserve our stronger support. All we need to do is for the EU institutions to use all the tools already available and for EU citizens to step up and help Hungarian civil society and media to hold the line.
John Morijn is a professor of law and politics in international relations at the University of Groningen Faculty of Law in The Netherlands. This is an abridged version of his inaugural lecture of 24 June 2022.
This is an opinion piece and does not necessarily reflect the views of Telex. At Telex, we believe it is important that the opinions of others are made known even if we disagree with them. We want our readers to be able to find out as many views as possible on a subject.