Hungarian state loses another court case at European Court of Human Rights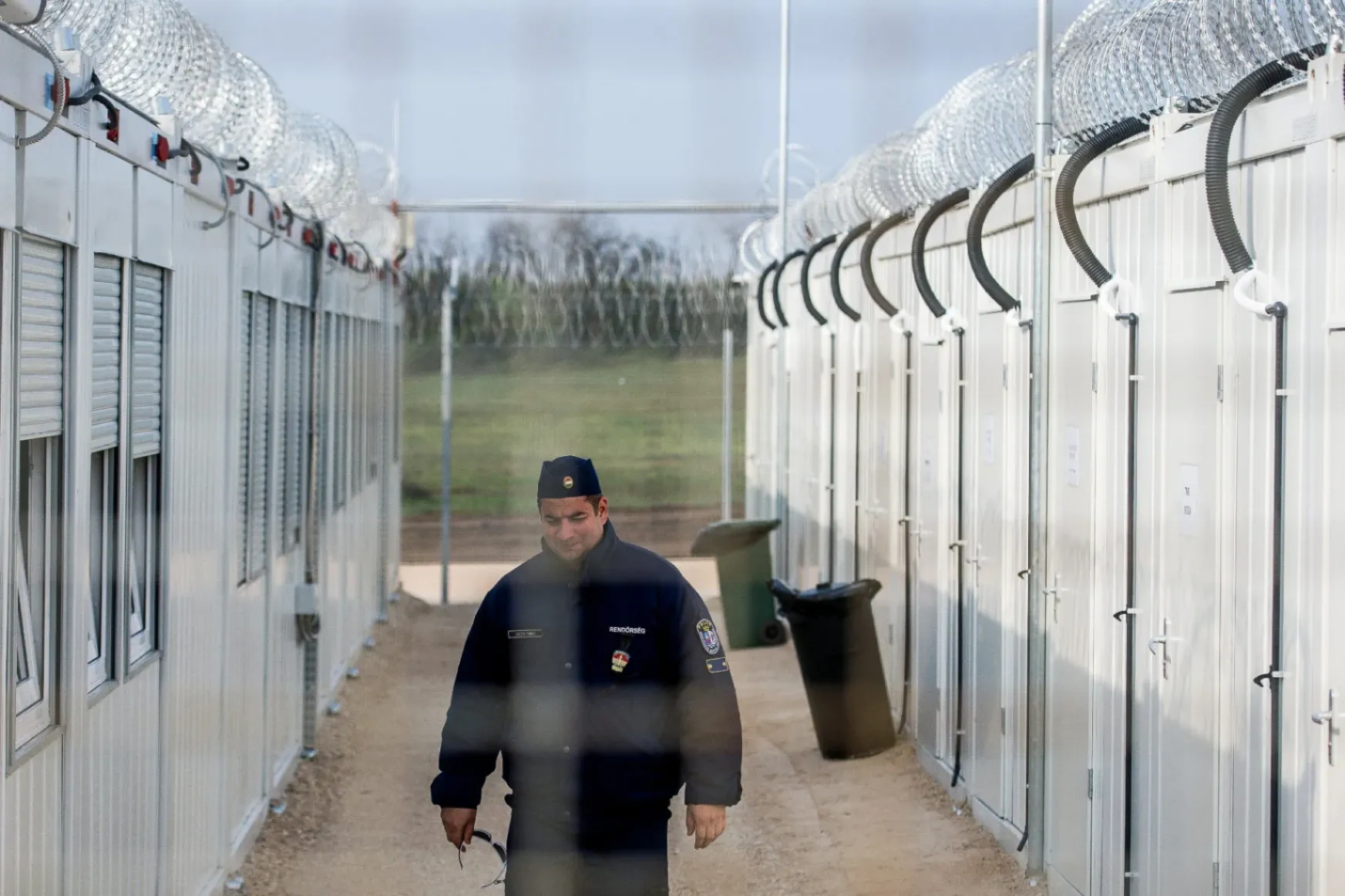 The transit zone in Tompa on 6 April 2017 – Photo: Sándor Ujvári / MTI
Yet another Strasbourg ruling was announced in a case of unlawful detention in a transit zone. (The so-called "transit zones" were set up by the Hungarian government at its border with Serbia after the 2015 refugee crisis. These were containers surrounded by barbed wire, and many refugees had spent long months here while awaiting the processing of their asylum request.)
Today's ruling was in favor of an Iraqi family (4 children and their parents) which was arbitrarily detained by the Hungarian authorities for 136 days when requesting asylum. The family was represented in court by the Hungarian Helsinki Committee – the organization stated in their communication.
The family which had fled Iraq was held in the transit zone in Tompa for nearly five months in 2017. The children (aged 3, 7, 9 and 17 at the time) were not provided age-appropriate education while staying in the containers. Due to her illness, the mother had fainted and was in need of urgent medical care on several occasions. When transported to a medical facility at these times, she was always given police escort. While in the container-camp, the father, who had undergone torture before leaving his country requested professional psychological or psychiatric care repeatedly – in vain.
Today's ruling of the Strasbourg court states that by unlawfully detaining the entire family without access to legal remedy, and due to the fact that for the children
the conditions of detention amounted to inhumane and degrading treatment, the Hungarian state violated the European Convention on Human Rights.
The judgment therefore awarded the whole family (which has since settled in Germany) EUR 15,500 as just satisfaction, that is, compensation.
A similar decision was reached by the same court last year in the case of another Iraqi family, which had also sought asylum and was locked in the transit zone for the entire duration of the asylum procedure, and the father was not given food for months.
At the end of 2020, the European Court ruled that the Hungarian authorities had unlawfully detained the refugees who entered the EU via Hungary in the transit zones, and had thus violated their right for international protection and were in breach of EU law regulating their expulsion. At the time, Hungarian Justice Minister Judit Varga reacted by saying that Hungary will only remain Hungarian as long as its borders stay in place. "Therefore, we are obliged to protect our borders: not only by the thousand years of our statehood, but also by the future of our children." – the minister added.
The translation of this article was made possible by our cooperation with the Heinrich Böll Foundation.