The President's husband – Hungary gets its first ever first gentleman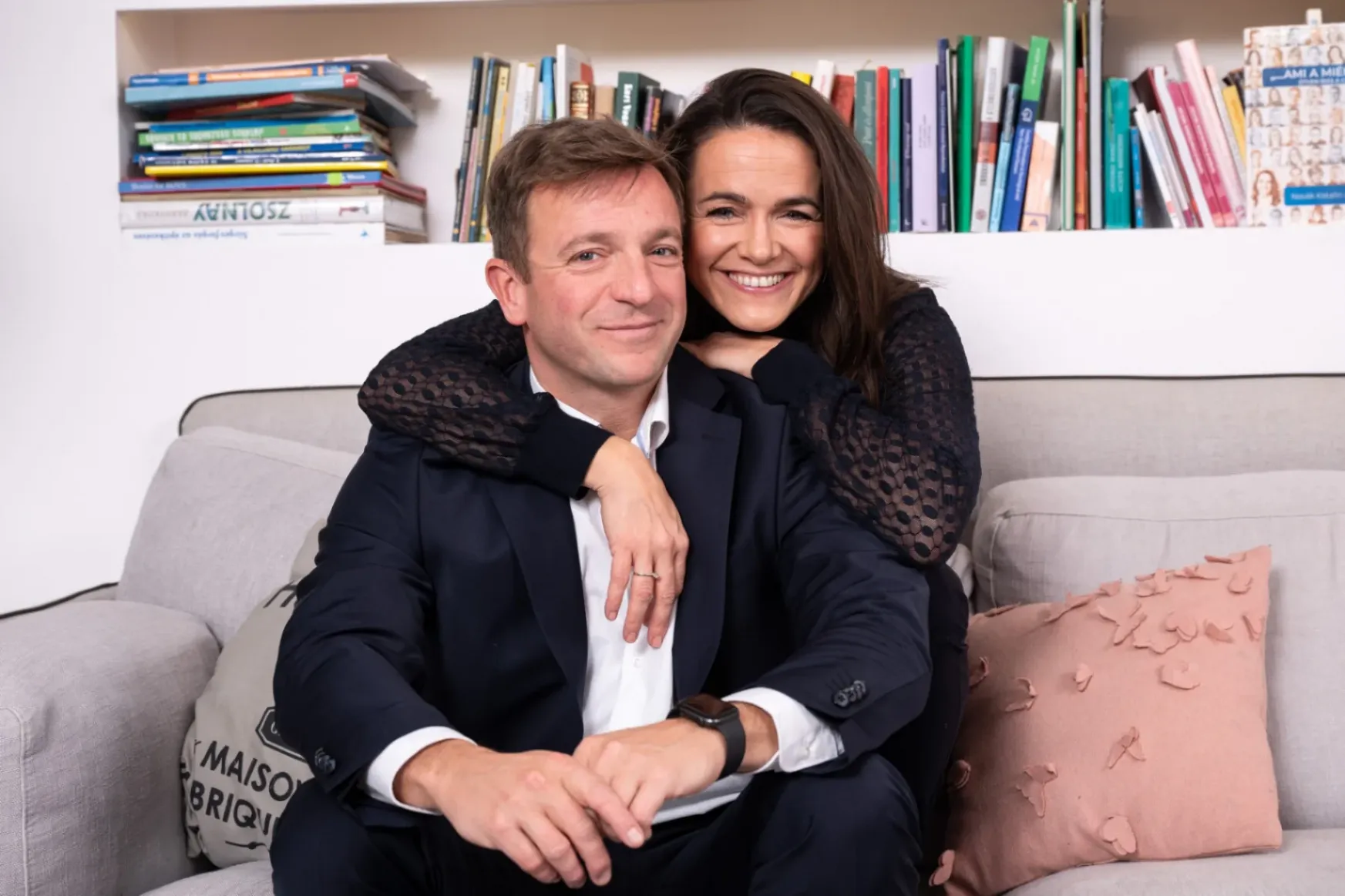 Katalin Novák and István Veres – Source: Katalin Novák's FB page
With Novák Katalin taking office this week as Hungary's first female president, the country has also gained a first gentleman – for the first time in its history. This will be the title of István Veres from now on, who will – along with his wife – join a small group in European and world politics. In spite of his new position, however, Veres is not expected to spend much time sipping tea with first ladies.
"I will never be willing to give up sovereignty in a national context. At the most, I am able to do this within my family, and only for the benefit of István Veres – who will now supposedly be referred to as "first gentleman". But he will remain István Veres. I intend to be a good president of Hungary – not a good for a woman, but a good president because I am a woman."
This is what Katalin Novák said in her almost 15-minute speech in Parliament on 10 March before being chosen to be Hungary's next president barely 90 minutes later. This Tuesday, she received the keys of the presidential palace from departing president János Áder before taking office. At the age of 44, Fidesz' former Minister of Family Affairs is not only Hungary's youngest ever president – who chose a number of former government employees for her team – but also the first woman at this post.
This means that her husband, István Veres, who is currently heading up the Financial Market and Foreign Exchange Market Directorate at the Hungarian National Bank is now officially Hungary's first gentleman. As a female president, Novák – and along with her, her husband István Veres – is entering a small group in both European and world politics, as it is still a rare occurrence for a country to have a female president/prime minister, thus making her husband/partner the country's first gentleman. According to protocol, this is the title to be used for husbands of female presidents, so from now on this is how Mr. Veres should be officially addressed.
What exactly does a first gentleman do?
In short, the role of the first gentleman would be the same as that of a first lady – which likely reminds most people of the American president's wife: as the president's partner she attends official events, receives or visits leaders and dignitaries of various countries, accompanies her partner to cultural events, so basically: the first lady is incessantly present.
Hungarian law does not say much about the wife or husband of the head of state, but in practice, presidential spouses usually do charity work. Traditionally, the wives of previous presidents and prime ministers have all represented a humanitarian or charity cause close to their heart, and have spent a good portion of their time focusing on that.
Although in her speech Novák hinted that her husband will most likely not be taking on a public role ("He will remain István Veres"), if he were to do so, under the law he is entitled to a two-person secretariat to support his public activities. According to currently available information, the president's husband has not yet requested this. We have sent a question to Katalin Novák's new communication team to find out whether Mr. Veres has requested a secretariat, but have not received an answer before the publication of our article.