"We have won a victory so huge it can be seen all the way from the Moon! And Brussels!" – Orbán's victory speech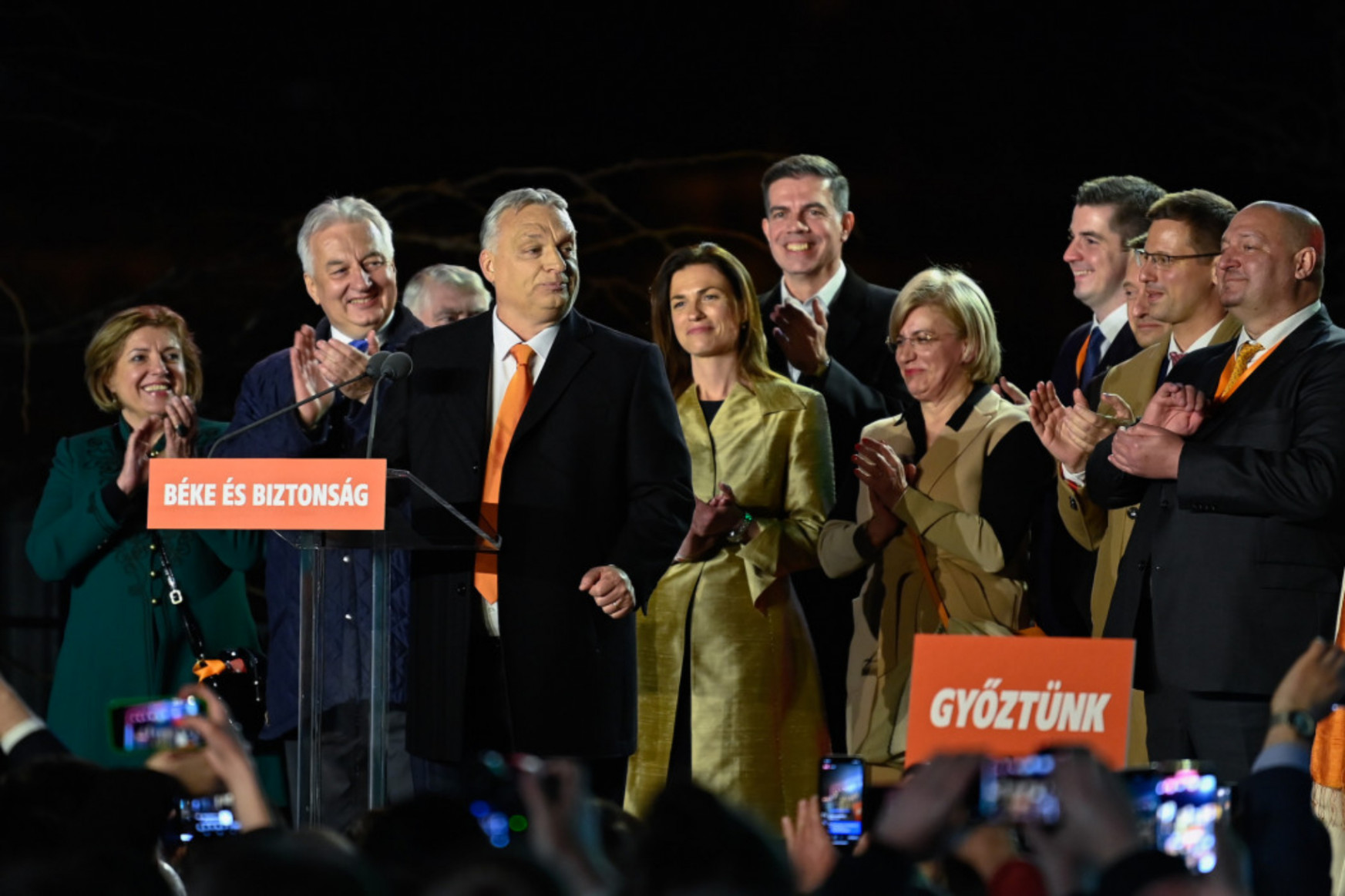 Photo: Bődey János / Telex
A short while ago Viktor Orbán gave his fifth victory speech, after winning the 2022 parliamentary elections of Hungary. Here are the highlights:
"We look really, good! We are looking better and better! In fact, we have never looked as good as we do tonight! – he started his speech. Orbán said that they had won a huge victory, a victory so big that it can even be seen from the moon, but from Brussels for sure.
He thanked everyone for their support, he had a special "thank you" for the Hungarians who voted from outside of Hungary. His special message for the Hungarians in Ukraine was: "Do not fear, your motherland is with you!"
He said that humility is the most important, and added that tonight they have a reason to be humble.
He thanked the more than 100 thousand volunteers who have been working hard in the past days. He said: "these are not robots, or mercenaries, but people who love their country."
Orbán stressed that with tonight's victory, they have won in all the ways possible: they have won in the old election system, they have won against the opposition parties individually and together, and "only the good God knows why we won when they all ganged up on us together" – he said, adding that in the end the heart always wins.
"We have a common passion: Hungary."
He went on to say that "the Hungarian left was the worst investment of "Uncle George" (Soros), as it has been swallowing money for 12 years now. Orbán sent a message to the "international power centers" saying that they have never had as many enemies as they have now, from foreign media, all the way to the Ukrainian president. "But all the money of the world cannot stop us now, and we will get through even the thickest walls" – he said.
In his opinion they have defended Hungary's independence and freedom, peace and security, and hopefully children and families as well (referring to the "child protection" referendum, the results of which are still not final).
At the end, he said that he thinks fondly of Hungary's American, Italian, Serbian and Polish friends. Conservative politics has won, and this is not the Europe of the past, but the Europe of the future.
For quick, fresh news from Hungary delivered to your inbox, subscribe to the Telex English newsletter!