Telex receives prestigious international award
February 26. 2021. – 08:58 AM
updated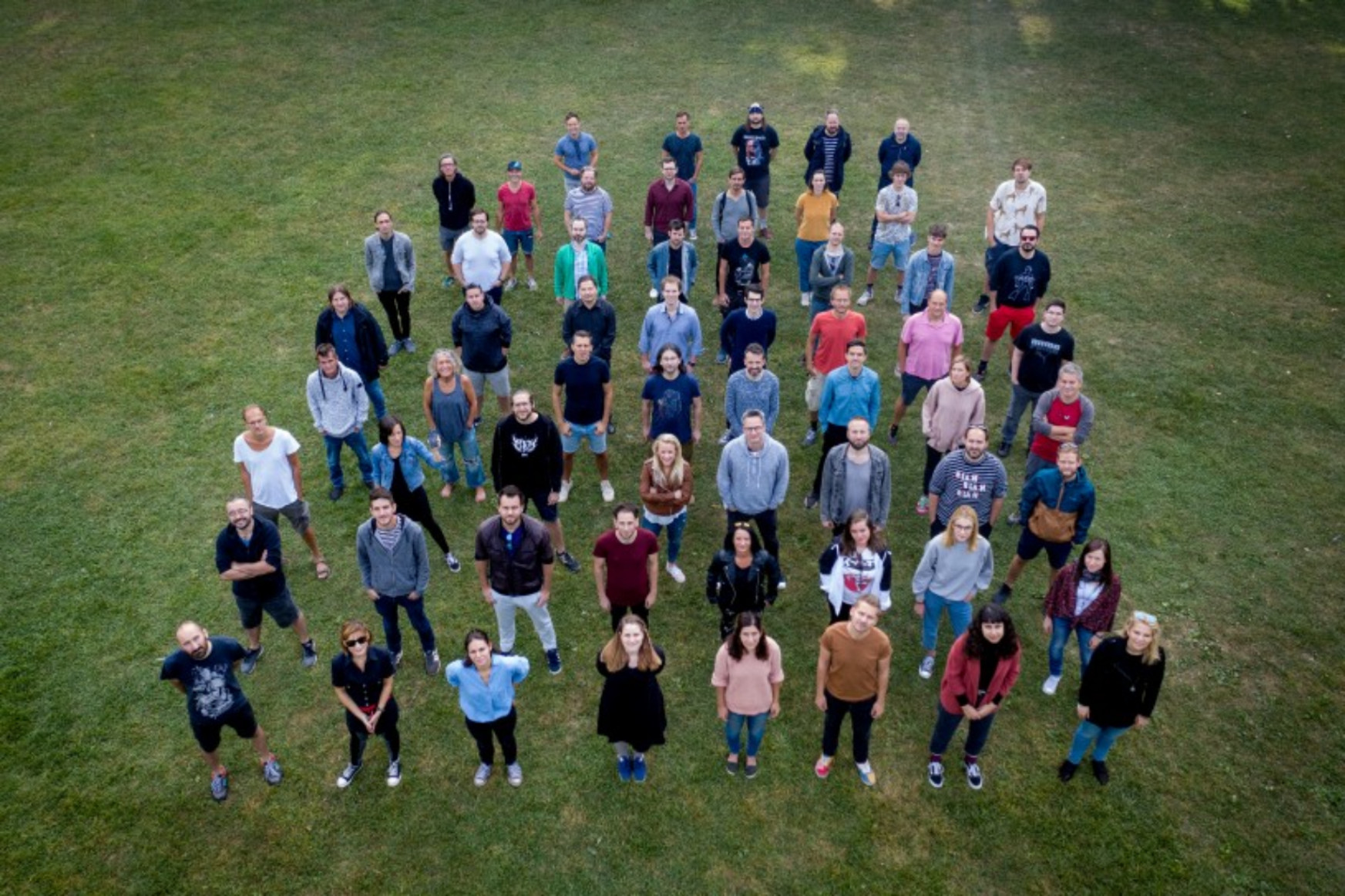 This year's #ALLForJan award was presented to Telex. The news site's staff was recognized with the international prize, established in honor of Slovak journalist Ján Kuciak, based on their advocacy of the freedom of the press and their work over the past several months. Translated by Dominic Spadacene.
The Editor-in-Chief of Telex, Veronika Munk, had the chance to accept the award Thursday at the MEDIA for FREEDOM Summit, a conference organized by the European Magazine Media Association (EMMA) and the European Newspaper Publishers' Association (ENPA).
The award is open each year to journalists from Central and Eastern Europe who remain devoted to such values as openness and courage and report on critical social issues without compromise in their profession.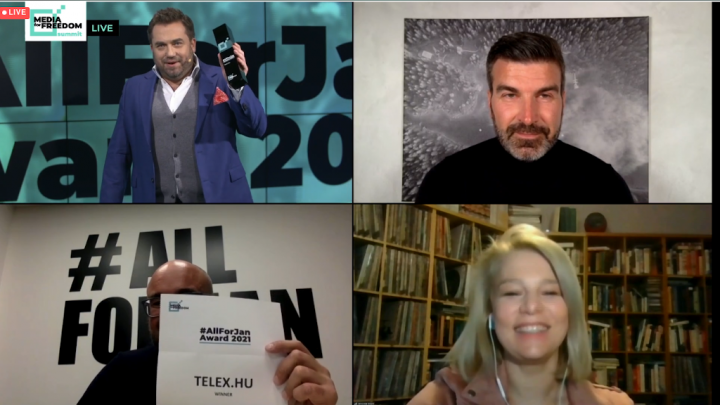 According to Munk, the past six months have been intense and emotionally demanding for the entire Telex team, but this award is another confirmation of the importance of standing up for their core journalistic values. Although the news site is only four months old, its daily readership of five hundred thousand demonstrates just how much fact-based journalism is needed in Hungary.
"With hundreds of thousands of readers and the recognition of an international jury, perhaps even the Hungarian government will begin to heed our voice," said the editor-in-chief in her acceptance speech. According to Munk, despite the site's significant social impact and readership, government actors would still prefer to ignore it, not replying to the inquiries and questions of Telex's staff. "Our audience is growing. We are committed to fact-based, impartial journalism, which we plan to continue for decades to come," said Munk.
She believes that this award speaks for all of Telex's supporters, "We have them to thank since this is just as much their story as it is ours."
"Journalism is only successful when people trust it, especially in such times that don't favor the truth and the facts. The staff at Telex.hu are playing a crucial role in their country. The prize we've awarded them results from the combination of the high quality of their work and their responsibility to operate a news medium that stands on the side of fairness, facts, freedom, and democracy," said Peter Bárdy, jury chairman for the award and Editor-in-Chief of Actuality.sk. The award, which was established by Ringer Axel Springer Media, is being presented to journalists in Central and Eastern Europe for the second time. Last year, Tomasz and Marek Sekielski received the award for "Tell No One," their documentary about child sexual abuse in Poland.
This year's jury consisted of Nobel Peace Laureate, co-founder of the trade union Solidarity, and former Polish head of state, Lech Wałęsa; Vice President of the European Commission, Věra Jourová; CEO of Ringier Axel Springer Media AG, Mark Dekan; sociologist, politician, and former Prime Minister of Slovakia, Iveta Radičová; Vice President of the ENPA, Valdo Lehari Jr.; and Editor-in-Chief of Slovak news site Aktuality.sk, Peter Bárdy.
In 2018, while working on a fact-finding report, Slovak investigative journalist Ján Kuciak was murdered along with his fiancée. His article, which looked into the infiltration of a prominent Italian mafia organization known as the 'Ndrangheta into Slovakia and its business activities that reached politicians in the larger ruling party, remained incomplete.
Telex's story is just as much the story of its supporters, which is why we thank them first and foremost for this award! If you consider the independence of the press important as well, then click here and support Telex!