OECD report: Hungary saw biggest fall in real wages in first quarter of 2023
July 13. 2023. – 08:25 AM

According to the latest OECD report on the labour market, nominal wages in Hungary rose by 9.8% in the first quarter of 2023, but Hungary has seen the biggest fall in real wages, with a 15.6% drop, compared with an average 3.8% drop across OECD countries. This means that
Hungary's decline was four times higher than the OECD average.
Despite the growth in nominal wages, according to the report this is possible, because while wages have increased, they have increased by less than the rate of inflation in the country.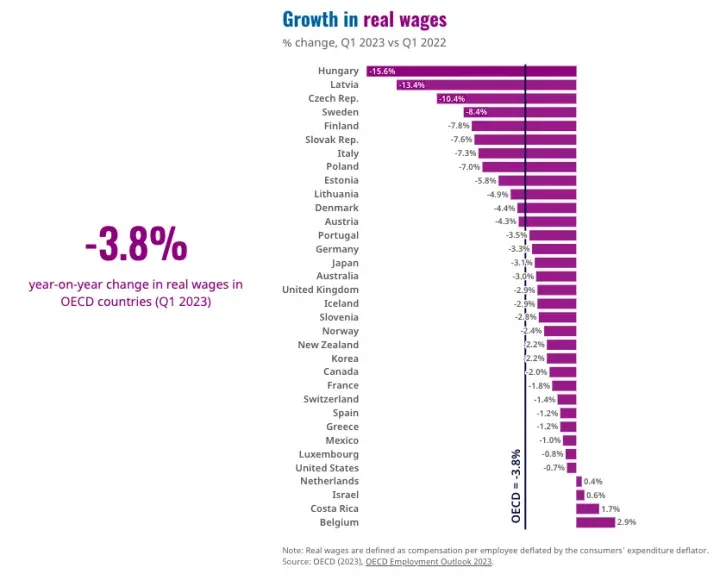 "The real value of statutory minimum wages has been preserved thanks to regular adaptation to inflation in many OECD countries," they write, adding that this is particularly important "as high inflation weighs heavily on low-income households".