EU leaders greet Zelensky with clapping, Orbán doesn't
February 09. 2023. – 01:41 PM
updated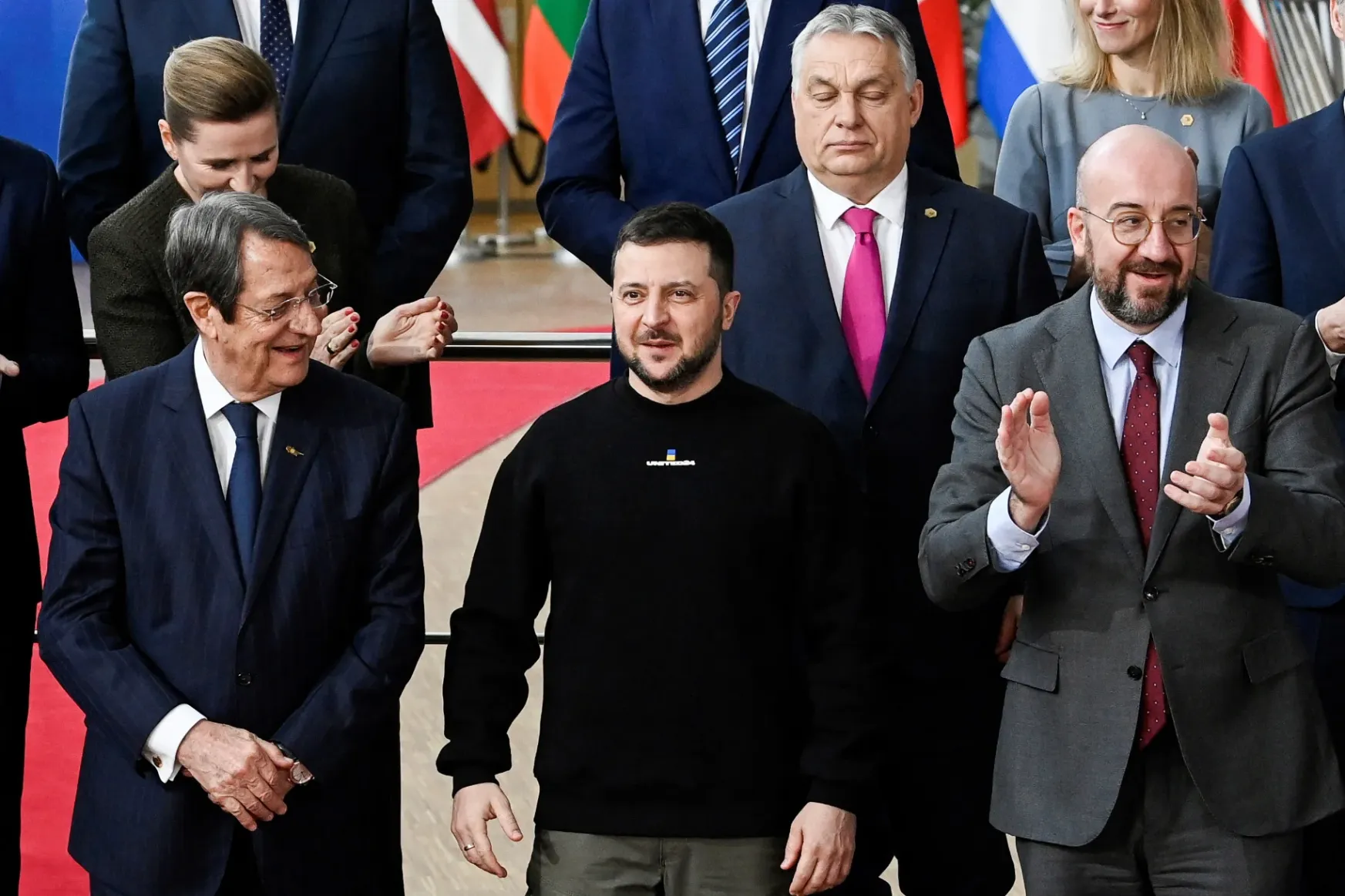 Volodymyr Zelensky at the Special European Council on 9 February 2023 – Photo: John Thys / AFP
Volodymyr Zelensky has arrived to the summit of EU leaders. After his speech addressing the European Parliament earlier today, the Ukrainian president will also have the opportunity to meet the heads of state and government in person at the European Council.
On arriving at the meeting, the twenty-seven greeted Volodymyr Zelensky, who, according to the footage, received applause from almost everyone, with Viktor Orbán being one of the very few exceptions (Romanian President Klaus Iohannis was all smiles, and didn't clap, although according to Transtelex this could be due to his notoriously slow reaction time, as the Romanian press regularly refers to him as a man of delayed reactions.)
Volodymyr Zelensky was positioned almost exactly in front of the Hungarian Prime Minister for the group photo.
Some of the topics of the summit include EU measures in response to the Russian invasion of Ukraine. EU foreign policy, including sanctions, is decided by unanimity. As it prepares to join the EU, Ukraine will need the joint support of the 27 member states on several occasions in the future. One of the obstacles to this could be the country's minority law adopted in December, with which neither the Romanian government, nor the Hungarian, is satisfied.