A life-sized lion made of Legos was placed on the Chain Bridge – temporarily
October 28. 2022. – 08:09 AM
updated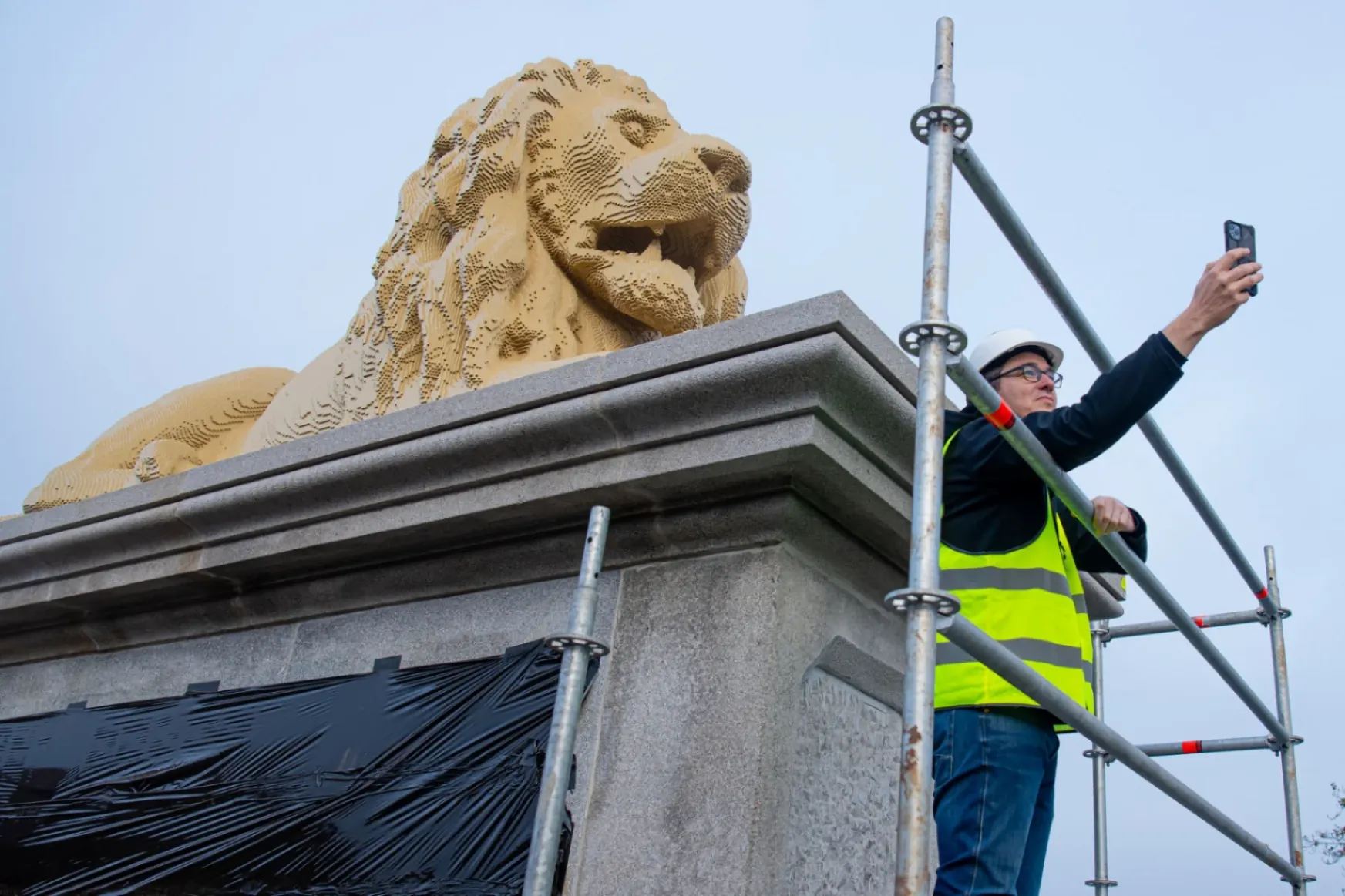 Photo: Gergely Karácsony – Facebook
"The newest lion of the Chain Bridge – made from Legos!"
- Gergely Karácsony reported the news on his social media page. The Mayor of Budapest was surprised to see how much the 2.8-tonne lion, made from 850,000 pieces, resembles the real one. He added that the complete renovation of the Chain Bridge is expected to be completed in the second half of the following year.
The detailed 1:1 scale Lego sculpture took the place of one of the stone lions (which are undergoing restoration) on the Pest side of the Chain Bridge between 10 and 11 on Thursday morning, and was in the afternoon moved to Clark Ádám Square, next to the "0 kilometre stone".
Visitors can admire it there from up close until the end of November.
The plastic lion was modelled and designed by official master Lego builder Balázs Dóczy in Budapest, and it took 560 hours to construct.