The star cyclist got the joke and thanked Hungarians for naming a bus stop after him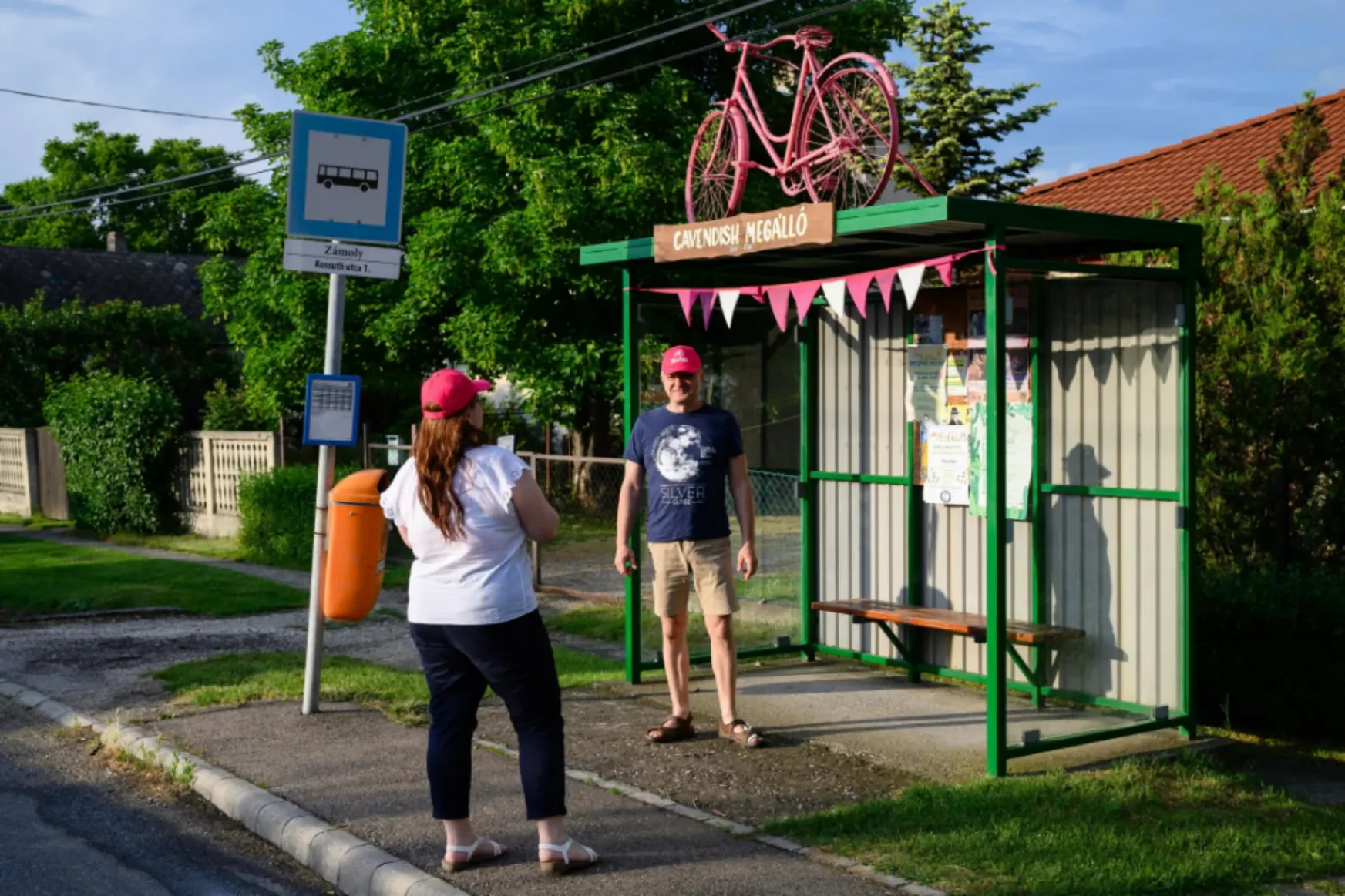 The Cavendish stop in Zámoly – Photo: Tamás Vasvári / MTI
The former world champion cyclist Mark Cavendish expressed his thanks to the Hungarians for his experience while competing at Giro d'Italia's Hungarian section this year, and also thanked them for naming a village bus stop after him.
While competing in Giro's first stage in early May, Cavendish was forced to switch bikes in the village of Zámoly due to engine failure. It was then that the commentator of Eurosport's Hungarian programme suggested that the bus stop where this happened should be named after Cavendish. The idea was taken up by the mayor and the official naming ceremony was held last weekend. They also placed a plaque commemorating the event which has now become part of sporting history.
The news made it to Cavendish as well, who reacted in a video message.
The British cyclist who later won stage 3 in Balatonfüred spoke about how tremendous the atmosphere in Hungary was and how much he enjoyed the amazing reception and attention they were given. He thinks it's really fun to have a bus stop named after him and mentioned that he might even return some day to check it out himself.
The translation of this article was made possible by our cooperation with the Heinrich Böll Foundation.