Budapest Festival Orchestra wins Orchestra of the Year Award in London
October 05. 2022. – 05:21 PM
updated
The Budapest Festival Orchestra was announced as the Orchestra of the Year at the Gramophone Awards gala event in London on Tuesday evening. In the competition of the world's most prestigious classical music magazine, Iván Fischer's ensemble competed with – among others – the Vienna Philharmonic Orchestra and the Bavarian State Orchestra, and received more than a third of the votes," the orchestra said in a statement. The BFO was nominated by a jury of experts as one of the ten best orchestras based on its recordings of Brahms the previous year. The winner was then chosen by the international public from the ten nominees.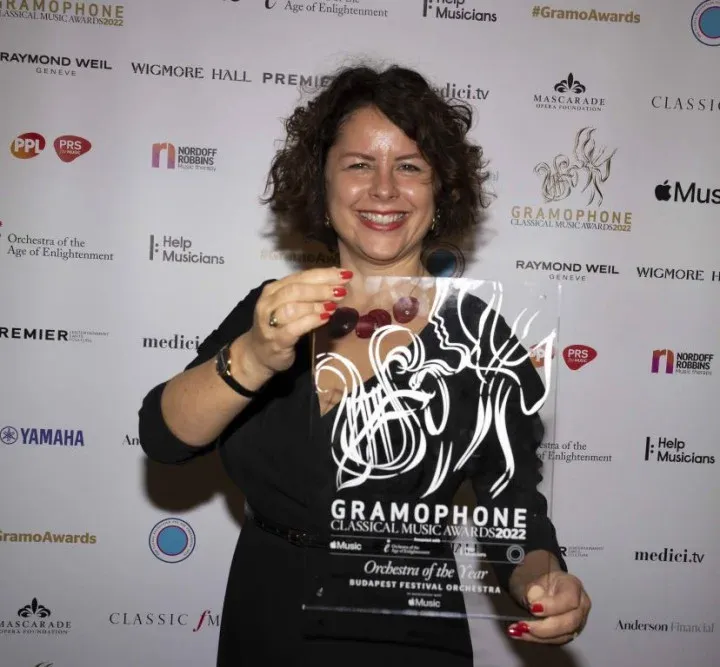 In his video message played at the event, conductor Iván Fischer stressed that since its establishment, the aim of the ensemble has never been to compete, but to serve the audience of all ages both at home and internationally, in all formats. Speaking at a press conference on the occasion of the award on Wednesday morning, the BFO's music director said he was deeply touched that the Budapest Festival Orchestra had been chosen Orchestra of the Year by an international audience.
"This is the greatest success a Hungarian orchestra has ever achieved, and it is also the success of our musicians, our colleagues, our Hungarian audience and our generous supporters and sponsors."
- Fischer said.
It wasn't only the Hungarian public that voted for the Budapest-based ensemble: in addition to their albums, their constant touring has also helped them to build up a huge fan base in Germany, the UK and the United States, among other countries. The Budapest Festival Orchestra will celebrate its fortieth anniversary next year: the ensemble gave its first public concert at the Liszt Academy in December 1983 and has become one of the world's top classical music ensembles over the past four decades.
The translation of this article was made possible by our cooperation with the Heinrich Böll Foundation.