Many from Transcarpathian region of Ukraine have set out towards Hungary
February 24. 2022. – 03:28 PM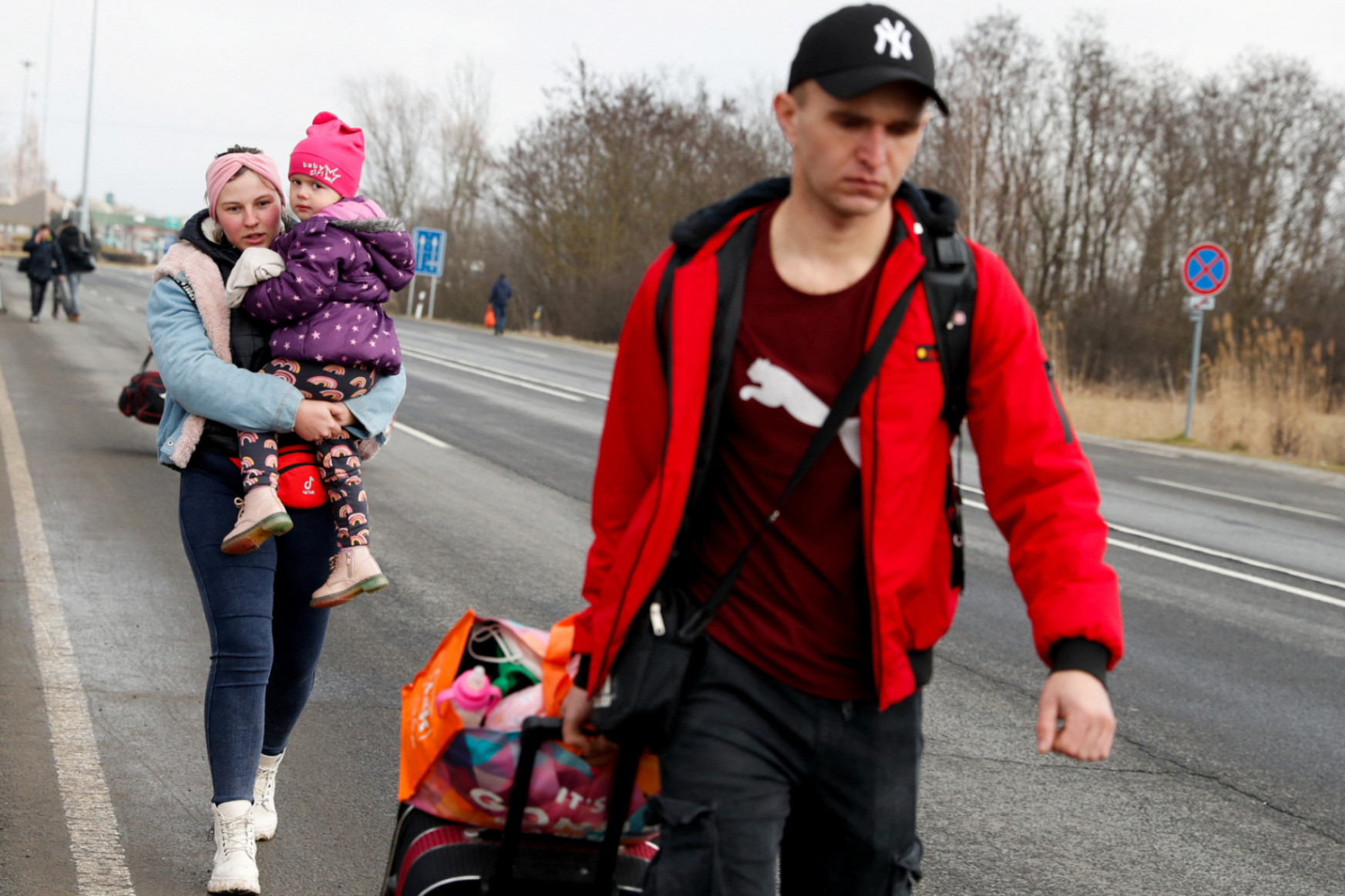 A family arriving from Ukraine at Beregsurány, on the Ukrainian-Hungarian border – Photo: Szabó Bernadett / Reuters
On Thursday morning Russia attacked Ukraine. At this news multiple countries announced that they are ready to receive Ukrainians fleeing the conflict. Poland is setting up reception centres near its border with Ukraine. At the same time, people in the Transcarpathian region (which has a significant-sized Hungarian national minority population) have stormed the shops and gas stations, and many have set out towards Hungary. Translation by Andrea Horváth Kávai.
There are already long lines at the Hungarian-Ukrainian border crossings: the waiting time is approximately 1 hour for civil traffic at the two busiest ones: at Záhony-Csap and Beregsurány-Asztély. The reporter of M1 (Hungary's state television) reported from the train station at Csap, and said that it is mostly the military-aged young men who are trying to get out of Ukraine. Reuters published photos of those fleeing the Transcarpathian region of Ukraine at the Beregsurány crossing.
On Wednesday, Defense Minister Tibor Benkő said that they are preparing for the arrival of tens of thousands of refugees. On the same day, Prime Minister Viktor Orbán visited the Integrated Operations' Centre of the Hungarian Defense Forces, and posted a video about it. In the video, for a few seconds there is a map visible on one of the walls, according to which they are calculating with the influx of 600 000 refugees from Transcarpathia. At the end of the video, Orbán himself mentions that the military must prepare for refugees coming our way in case things become worse across the border.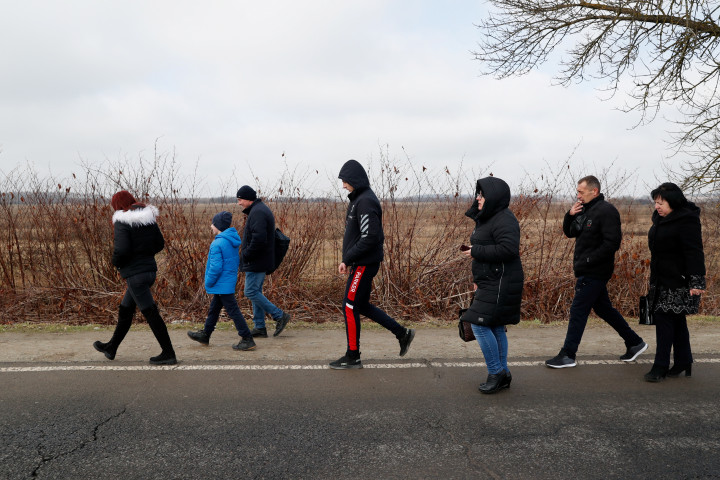 The Hungarian Ecumenical Aid organisation has also gotten busy because of the conflict and are prepared to provide for the internal refugees arriving in West Ukraine. Other than their centre in Berehove, they are also currently establishing a coordination centre in Lviv.