Paks II to be fast-tracked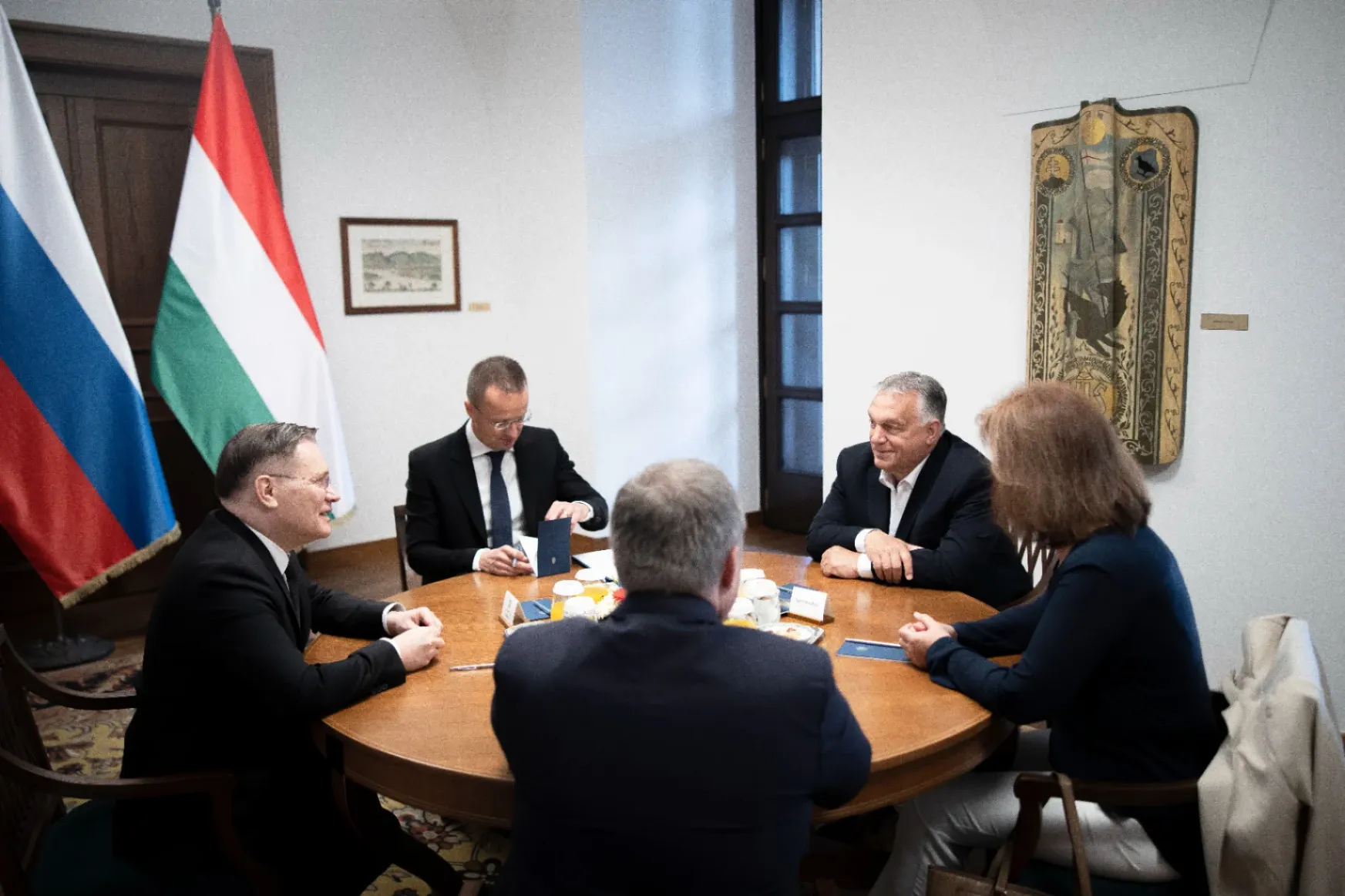 Prime Minister Viktor Orbán in talks with Alexey Likhachev , CEO of the Russian nuclear energy company Rosatom – Photo: Zoltán Fischer / Prime Minister's Press Office / MTI
"More, important preparatory work on expanding the Paks nuclear plant will soon be underway, and the amended contractual framework will ensure faster progress while fully respecting safety rules", Minister of Foreign Affairs and Trade Péter Szijjártó said, according to the Hungarian State News Agency, MTI.
Prime Minister Viktor Orbán also held talks with Alexey Likhachev, CEO of the Russian nuclear energy corporation Rosatom.
Szijjártó welcomed the fact that the European Union had approved the amendments to the contract for the construction of the two new Paks power plant units within a month.
"These contract amendments allow us to speed up the project, remove a lot of bureaucratic burdens and clarify nuclear safety rules that are much stricter than European standards and guarantee that a safe power plant will be built in Paks."
- he added.
Following the approval and the successful discussions, the construction will be given new momentum and more work will soon begin in the preparation process of the construction site.
The so-called gap-filling work is set to begin in early July, which is crucial for the safe operation of the reactors. The excavation and consolidation of the soil will begin and, once this has been successfully completed, the so-called first layer of concrete, which is a strategic element of the project, will be laid.
"Both Rosatom and the Hungarian government are committed to ensuring that the new Paks units be in operation by the beginning of the next decade, so that we can ensure that the results of the utility cuts in Hungary can be sustained in the long term," Szijjártó said.
According to Szijjártó, many international actors are trying to block and slow down the Paks expansion, which constitutes an attack on sovereignty, as it creates an obstacle to investments aimed at guaranteeing the energy security of the state.
By increasing the current nuclear capacity of 2,000 megawatts to 4,400 megawatts, Hungary will be able to produce 75 percent of its electricity needs itself, thus allowing it to become substantially independent of price fluctuations on international energy markets.
"Additionally, we will also take a huge step forward in environmental terms, because if we put the two Paks units into operation, we will be able to save 17 million tonnes of carbon dioxide emissions a year," he said.
We wrote about the uncertainties surrounding the project in this article.