'Europe is suffering from a psychosis of war' – Orbán in Ankara
March 16. 2023. – 04:15 PM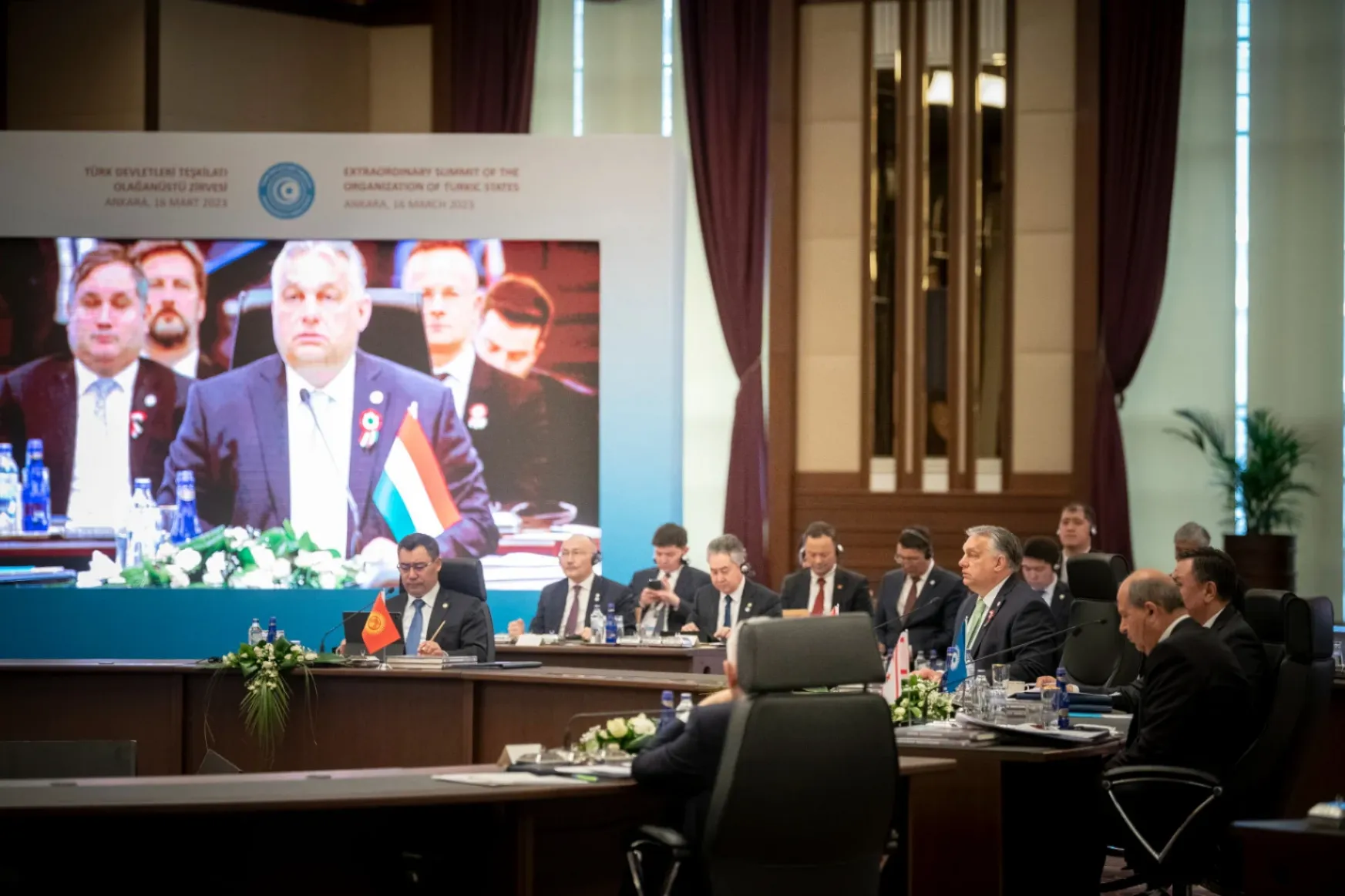 Prime Minister Viktor Orbán speaking at the extraordinary summit of the Organization of Turkic States – Photo: MTI / Prime Minister's Press Office / Vivien Benko Cher
"It is important for the voice of peace to compete with the powerful voice of war, and it is important to make it clear that the global majority wants peace", MTI quoted Hungarian Prime Minister Viktor Orbán as saying in his speech at the summit of the Organization of Turkic States in Ankara.
He said that
"unfortunately, Europe is suffering from a psychosis of war, the continent is drifting into war day by day". Orbán thanked the leaders of the Turkic states for amplifying the voice of peace.
He also thanked Turkish President Recep Tayyip Erdoğan, who, he said, had so far been able to successfully mediate between the warring parties in Ukraine, and called on him to continue his efforts in the future.
He said that the most important thing for Hungary was to save lives, and that is why he advocates a ceasefire and peace talks as soon as possible.
Hungary has close relations with the Organisation of Turkic States. The Secretary General of the organisation, Kubanichbek Omuraliyev visited Budapest just two months ago.
At the time, Minister of Foreign Affairs and Trade Péter Szijjártó said that the situation which had developed in the wake of the Russian-Ukrainian war had made cooperation between Europe and Central Asia even more valuable. "This is why Hungary's participation in the work of the Organization of Turkic States is important and beneficial, and it also helps maintain economic growth," he added. According to him, Hungary's observer status in the Organisation of Turkic States is particularly useful. For example, the Institute for Drought Prevention of the OTS is being established in Budapest.