Macron reminded Orbán of the importance of European unity at Paris meeting
French President Emmanuel Macron reminded Viktor Orbán of the "unity of European countries" on Monday evening, when they discussed the war in Ukraine at a dinner meeting at the Elysée Palace in Paris.
Hungarian government sources have not yet provided details of what was said at the meeting, but Le Monde reports that Macron took the opportunity to "underline the need for unity among European countries in support of Ukraine against Russian aggression, in particular through the application of tough sanctions against Russia".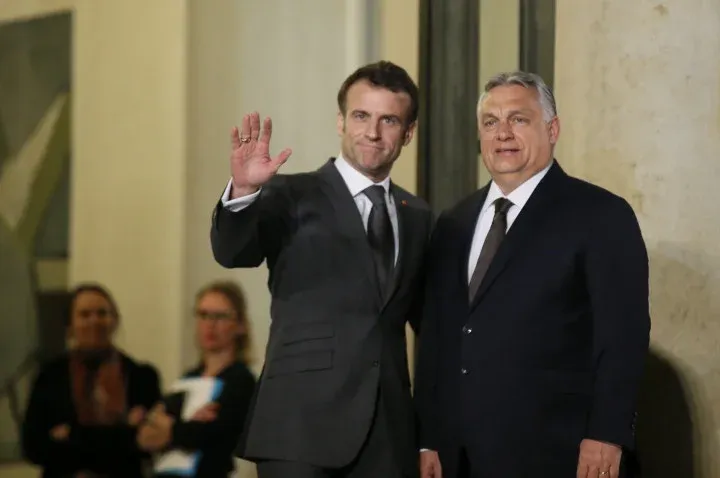 The paper also reminds its French readers that Orbán has a "dissonant position" on the war, that Hungary refuses to supply arms to Ukraine or allow arms shipments through its territory, that it is heavily dependent on Russia for oil and gas supplies and that the government refrains from criticising Vladimir Putin. As Le Monde put it, Orbán is "swimming against the tide" on this issue.
Also discussed at the dinner was the Finnish and Swedish accession to NATO, which has already been ratified by all NATO members except Hungary and Turkey.
Since he was already in Paris, Orbán also visited his favourite French president, Nicolas Sarkozy. Bertalan Havasi, head of the Prime Minister's Press Office, told the State News Agency, MTI that in addition to Hungarian-French bilateral relations, he discussed the most important international issues, the war in Ukraine and European political affairs with the former French president, who has been convicted of corruption.