Fidesz: They are whipping up hysteria around Várhelyi
January 19. 2023. – 08:12 AM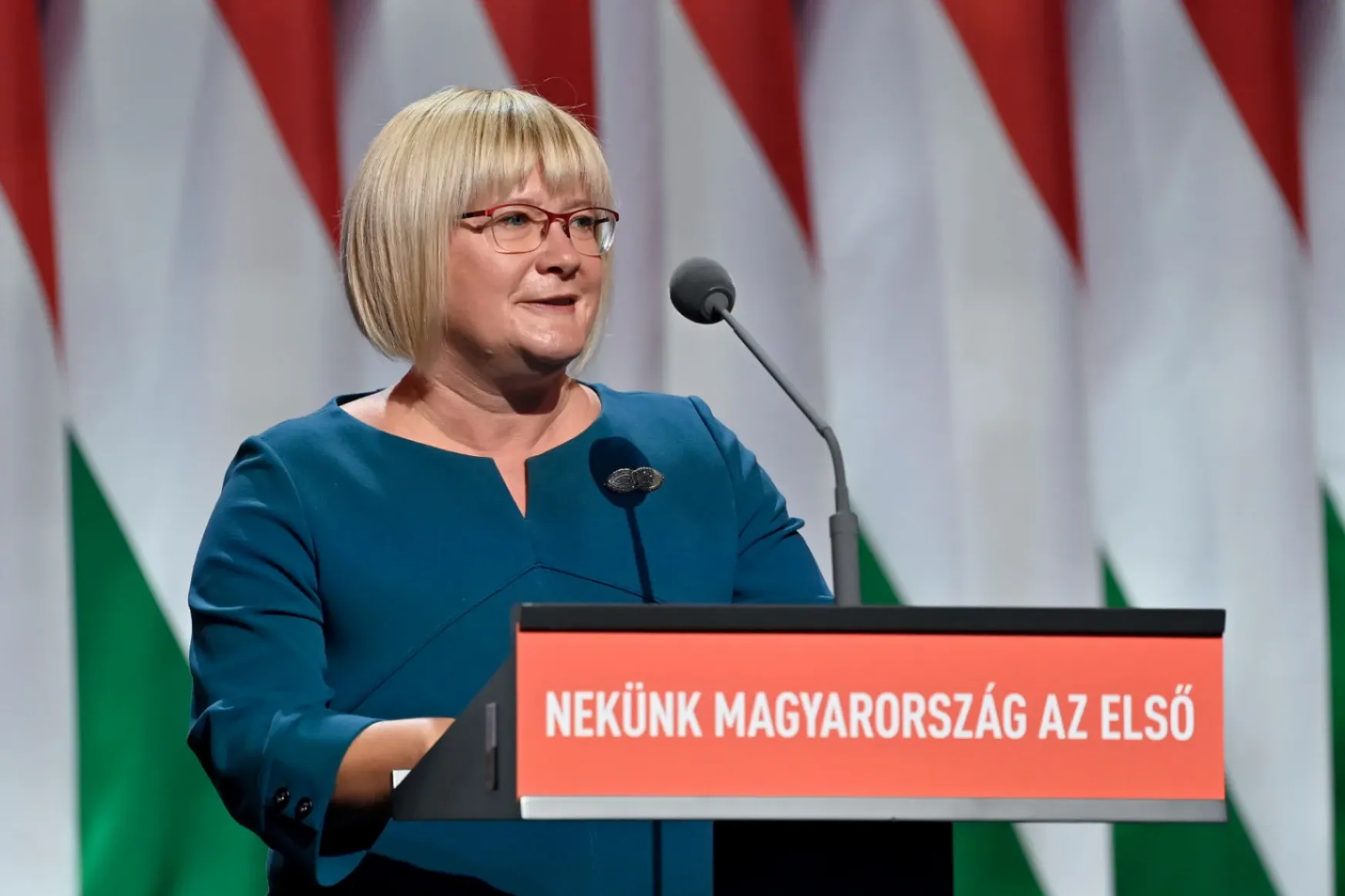 Kinga Gál MEP speaking at the 29th Fidesz Congress on 14 November 2021 – Photo: Szilárd Koszticsák / MTI
Olivér Várhelyi, the EU Enlargement Commissioner did not deserve the political attack against him – Kinga Gál, the chair of the Fidesz delegation to the European Parliament (EP) believes. According to a statement sent to MTI (the Hungarian State News Agency), the Commissioner's professional performance is outstanding and his statements represent the official position of the EU.
It was on Wednesday that the European Parliament voted on an evaluation of the implementation of the EU's foreign and security policy last year, and according to one of the points in the evaluation, Várhelyi was deliberately seeking to "circumvent and diminish the central importance of democratic and rule of law reforms in the countries applying for EU membership". It was based on this that the Parliament had launched an inquiry against the Hungarian commissioner with the European Commission.
According to Gál, this is simply a way to whip up hysteria, which can also serve as a distraction from the Brussels corruption scandal. She considers the criticism of the Hungarian commissioner to be unprecedented and undeserved, because in her opinion, Várhelyi
"has played a key role in bringing renewed momentum to the EU's enlargement policy".
After creating the term "the dollar left", Fidesz has now introduced the "anti-expansion left", whose "accusations lacking factual evidence pose a serious risk for the future of the European Union", according to Gál, because "this could even become a serious obstacle to the enlargement process".
According to the Fidesz MEP and vice-president, Olivér Várhelyi "is also considering such practical and economically beneficial aspects of the countries that are waiting to join the EU, as the development of infrastructure and the energy grids, the transition to green energy, and the contribution to certain key investments".
Commenting on the document adopted on Wednesday, Gál said that "activist-style reports from the EU Parliament, typical of NGOs, are damaging to the European Union's foreign policy as a whole".