Birthday greetings from our readers and Telex partners around the world
October 03. 2022. – 05:30 PM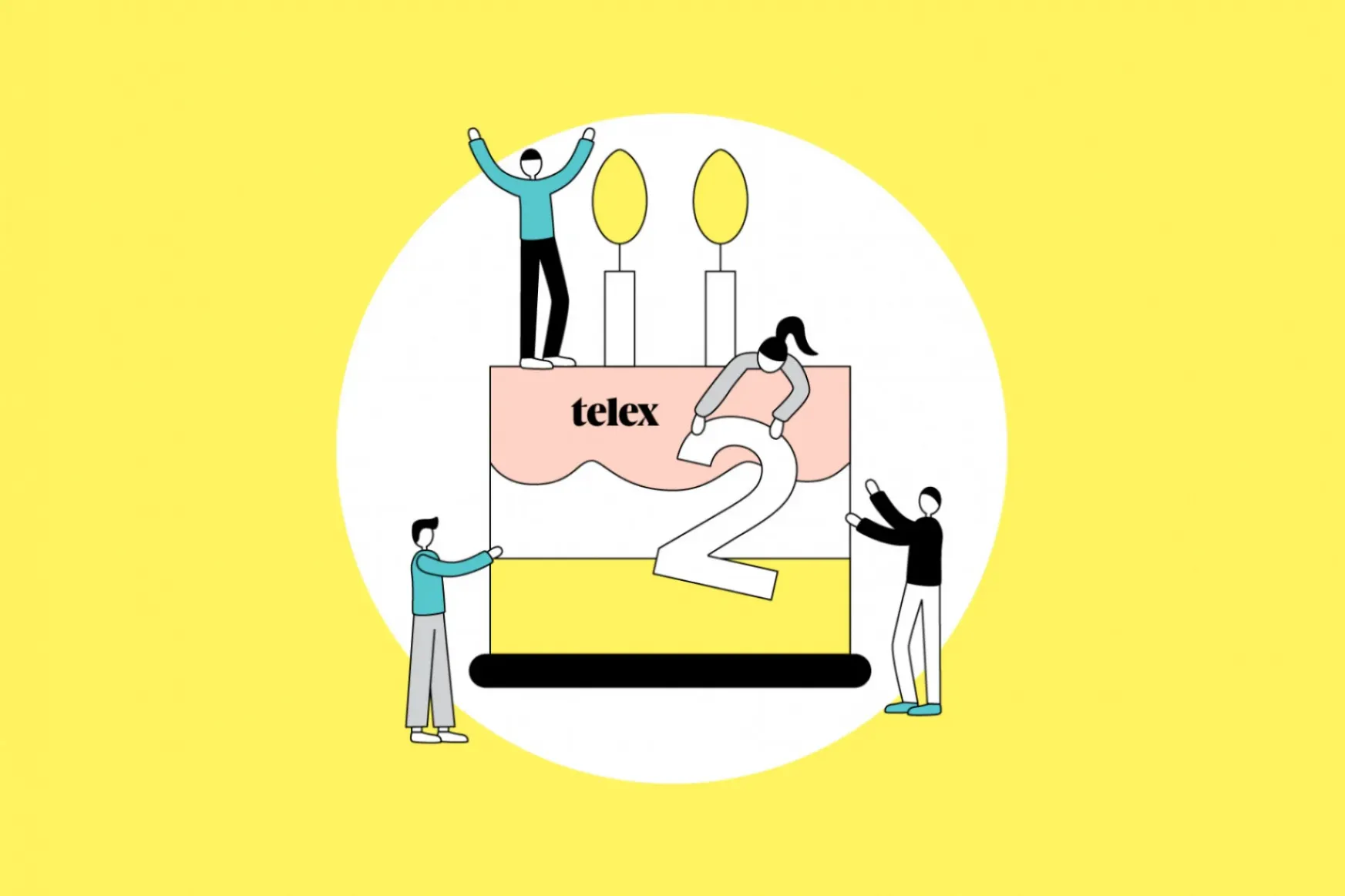 Telex is celebrating its second birthday this week.
When we look back at the time behind us, we are amazed at how much we have been able to accomplish in such a short time. At our founding, we set out to be a curious, critical and accurate news source and this continues to be one of our primary goals.
Other than being a reliable source for the Hungarian public about news from Hungary and abroad, our goal has also been to inform the world about events in Hungary.
It has been a privilege for us to partner with several foreign media outlets in this short time, and we are proud to share a few of the birthday messages we have received from our readers and some of those from our valued foreign colleagues.
What some of our readers had to say:
"You are on a very important mission! Continue to be an independent news channel providing accurate information! I, too am one of those who need unbiased information. I wish the Telex staff all the best! Keep up the good work and always stay analytical and correct in informing the public."
Laszló, a citizen who wants fair, unbiased information

"I am a single mother with two children and elderly parents. Originally a journalist by profession, I gave that up a decade ago because I couldn't support my family on my own. At that time I was going through a fight for my children against child protection services. Being a free, authentic woman who provides for her family is not easy in rural Hungary.
But I saw you and you gave me strength that there is a future and that people like me have worth too.
I began supporting you at the first word, because you are a great example. You are an example of the kind of world I would like to live in and raise my children in, where everyone is valued and and everyone believes that it is possible to work this way. Where people can trust each other, where creativity and thinking are valued and free.
Thank you! You have been a light to me and you are still the first and last click of my day."
Mónika
What some of our partners had to say:

"Especially these days, it's crucial to let the world know what's going on Hungary today. Being able to republish Telex's well-written, well-translated stories on a wide variety of topics makes our job easy. I continue to be amazed what you have accomplished in such a short period of time. Proud of our cooperation and congratulations!"
Jeremy Druker, TOL.org
"For EURACTIV and its audience of readers in Brussels and across Europe, news provided by Telex has been of great value. Hungary and its government is regularly on the European news agenda and there are few independent media left who can cover the country and its politics well. In successfully answering this need Telex is providing a real public service not only to Hungarians, but to all Europeans."
Vlad Makszimov, Euractiv.org
"In just a couple years, Telex has become a vital media point of reference in Hungary. Their English section, of which Voxeurop republishes some articles, is a source of top quality and reliable information for readers across the border to follow the news of the country and the region. Happy Birthday!"
Paul Salvanés, voxeurop.eu
"Finding accurate, in-depth, critical coverage of Hungary isn't easy these days. That's why Telex's work is so important, both in Hungary in Hungarian and in English for an international audience. So much of the transnational far right looks to Hungary for inspiration, and they're doing so more and more all the time — but Telex is there too, following and covering and paying attention in ways few other outlets are."
Michael Colborne, Bellingcat
"As with Investigate Europe, it is of paramount importance for Telex to be able to operate as much as possible relying on its readers and supporters, thus preventing any external pressures on editorial operations. Such media are becoming increasingly important in Hungary and throughout Europe, which is why we are delighted that the two editorial teams have been able to work together successfully in this spirit for more than a year. We wish Telex many more years of similar success! "
Attila Kálmán, Investigate Europe