The opposition's hope lost: Péter Márki-Zay will not become prime minister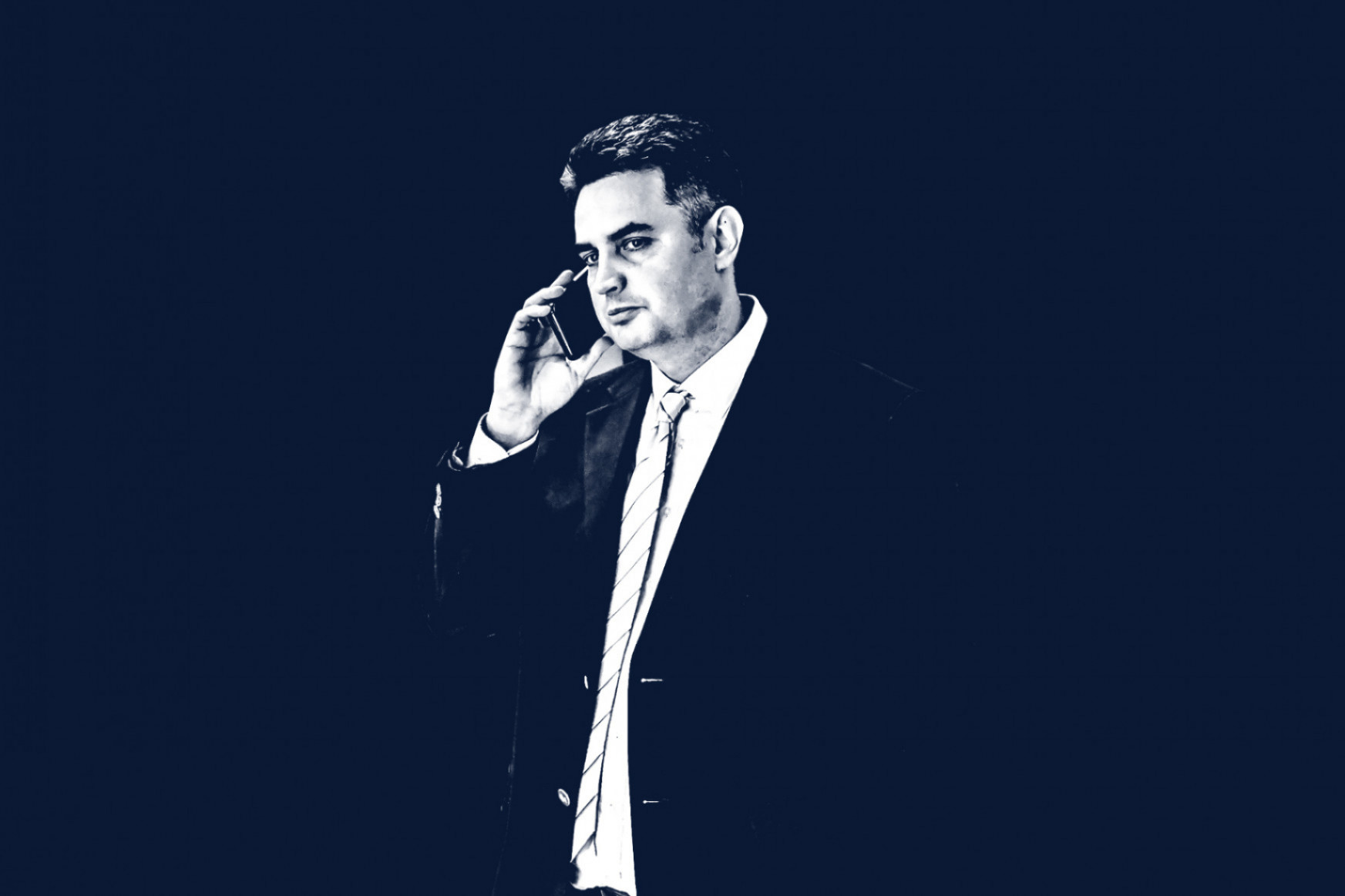 Photo: Huszti István / Telex
He did not live up to the high hopes: the opposition's joint candidate for prime minister, Péter Márki-Zay, lost the election. Sunday's results show that Viktor Orbán is going to remain Hungary's prime minister for the next term.
Márki-Zay burst onto the Hungarian political scene barely four years ago, first defeating Fidesz in a massively right-wing city to become mayor, then beating well-known opposition party leaders and MPs in a primary election to become the opposition's joint prime ministerial candidate. He appeared to be the first candidate in years to have a chance of successfully taking on Viktor Orbán. In the end, it didn't work out for him either.
The disappointed Fidesz voter
According to Márki-Zay's autobiography, he was born in Hódmezővásárhely in 1972 to a conservative, religious family. He studied there and married his high school classmate, Felícia Vincze, with whom he has seven children. He went to university in Budapest, where over the years he earned four successive degrees, first in marketing, then in economics, electrical engineering and finally in history of economics.
He worked as an economist and marketing manager before moving to Canada and then to the United States with his wife and children in 2004. He later said that what impressed him most about this period was that "Americans don't look for help from above, from the government". After five years, he returned to Hódmezővásárhely and started working in the energy sector again, and until 2014 he also taught non-profit and business marketing at the University of Szeged.
Márki-Zay identified as a Fidesz candidate some twenty years ago, and in 2002 he actually campaigned for their victory among his friends. "For me, Viktor Orbán was once, – so to speak – my hero," he said of that period. Later, he described himself as a "disappointed Fidesz voter" on several occasions. However, he only made a surprise entry into politics much later, in 2018, after the death of the Fidesz-member mayor of Hódmezővásárhely.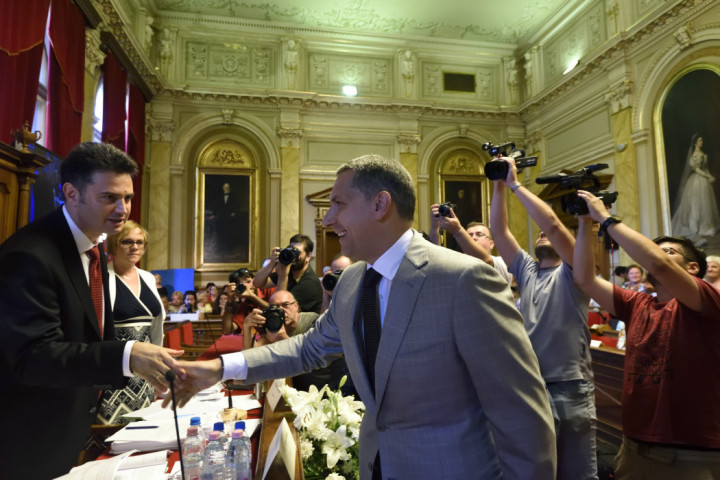 János Lázár, the Fidesz MP for the constituency, who was once Viktor Orbán's right-hand man, ran his own candidate in the by-elections. Running as an independent, Márki-Zay was backed by the opposition parties, and although he himself thought that "if János Lázár had had his horse run in the election, he would have won", he won nearly 57.49% of the vote, and was able to win the traditionally right-wing and Fidesz-dominated Hódmezővásárhely. A year later, he won again.
Even before the 2018 parliamentary elections, Márki-Zay said that there is only one way to defeat Fidesz: if the opposition, from MSZP to Jobbik, unites. The great coalition failed to materialise, and Fidesz-KDNP won another two-thirds of the vote. Although the opposition lost at the time, from then on the mayor of Hódmezővásárhely became more and more known and popular across the country.
He had even set up his own movement, the "Everybody's Hungary Movement", with a number of well-known public figures joining, who – like him – had started on the right but had turned against Fidesz.
From there it was a straight road to national politics. Meanwhile, the opposition had agreed that if they want to replace the governing parties, they must unite and run together in the 2022 parliamentary elections. To do this, they first held a primary election between themselves, in which Márki-Zay ran with the backing of his movement. For most of the primary campaign, opinion polls put Márki-Zay at the back of the queue.
The mayor of Hódmezővásárhely, who has no party background, won 20.4 percent of the vote and came in third, beating two party leaders, Péter Jakab of Jobbik and András Fekete-Győr, – then still – Momentum president. Most opposition voters liked the fact that the candidate of the Everybody's Hungary Movement positioned himself as the internal opposition to the existing parties.
He also promised a tough reckoning with Fidesz and was not wary of the old left, so he was able to be critical of Ferenc Gyurcsány. Then, in the second round, after a few days of hard bargaining – in no small part due to the contradictory results of various opinion polls – he persuaded Budapest mayor, Gergely Karácsony, who had previously been considered the strong favourite in the primaries, to withdraw in his favour. The mayor of Hódmezővásárhely then won the second round, and it was decided that he would be Viktor Orbán's challenger. He then repeatedly said that he was the only candidate the opposition could use to defeat Orbán.
Stop Márki-Zay!
The government did not believe until the last moment that Márki-Zay would win the opposition primaries. Until then, their actions were mainly aimed against Karácsony. But when they saw the results, they reprogrammed themselves in no time and went all out against Márki-Zay: their signature collection "Stop Gyurcsány, Stop Karácsony!" became "Stop Gyurcsány, Stop Márki-Zay!"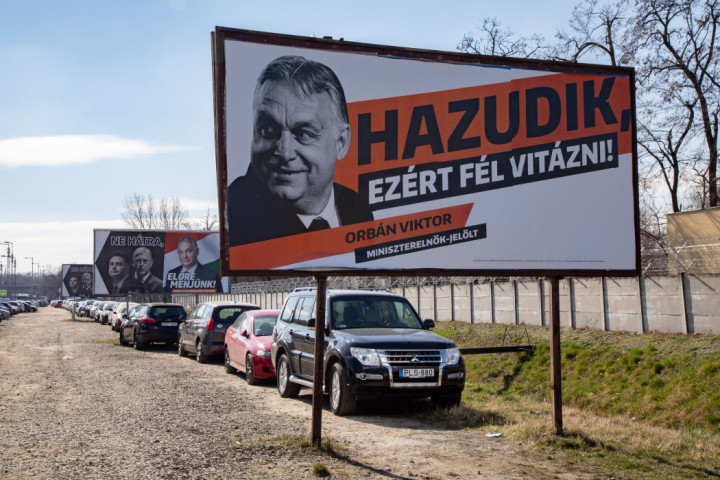 And although he was previously described as "Not Gyurcsány's man" by Fidesz, they immediately switched to presenting him as Gyurcsány's puppet, or Mini Feri, on whose back Ferenc Gyurcsány wants to return to power. In the end, this narrative was repeated at various press conferences and official government briefings by high-ranking government politicians, and even put on billboards all over the country.
Márki-Zay responded to this with a campaign of his own: he repeatedly challenged Viktor Orbán to a debate, who replied that he knew who the real boss on the opposition side was (aka Gyurcsány), so there was no point in him going along with it.
The opposition's candidate responded with his own poster, "He's lying, that's why he's afraid to debate", next to Orbán's photo. In the meantime, he toured the country, holding more than one hundred and sixty forums, while Viktor Orbán appeared only in a few constituencies towards the very end of the campaign.
Meanwhile, his easily misinterpreted statements gave the government enough ammunition: for weeks after an interview about Vladimir Putin having invaded Ukraine, it was coming from everywhere that Márki-Zay would send troops and weapons to Ukraine.
Then, in the heat of the campaign, the polls came in one after the other, most of them showing a Fidesz victory. Márki-Zay responded to these by saying that he had never won a poll, but had never lost an election.
If you would like to stay up to date on news from Hungary, subscribe to the Telex English newsletter!