Zelensky to Orbán: There is no time to hesitate, once and for all, you must decide whose side you are on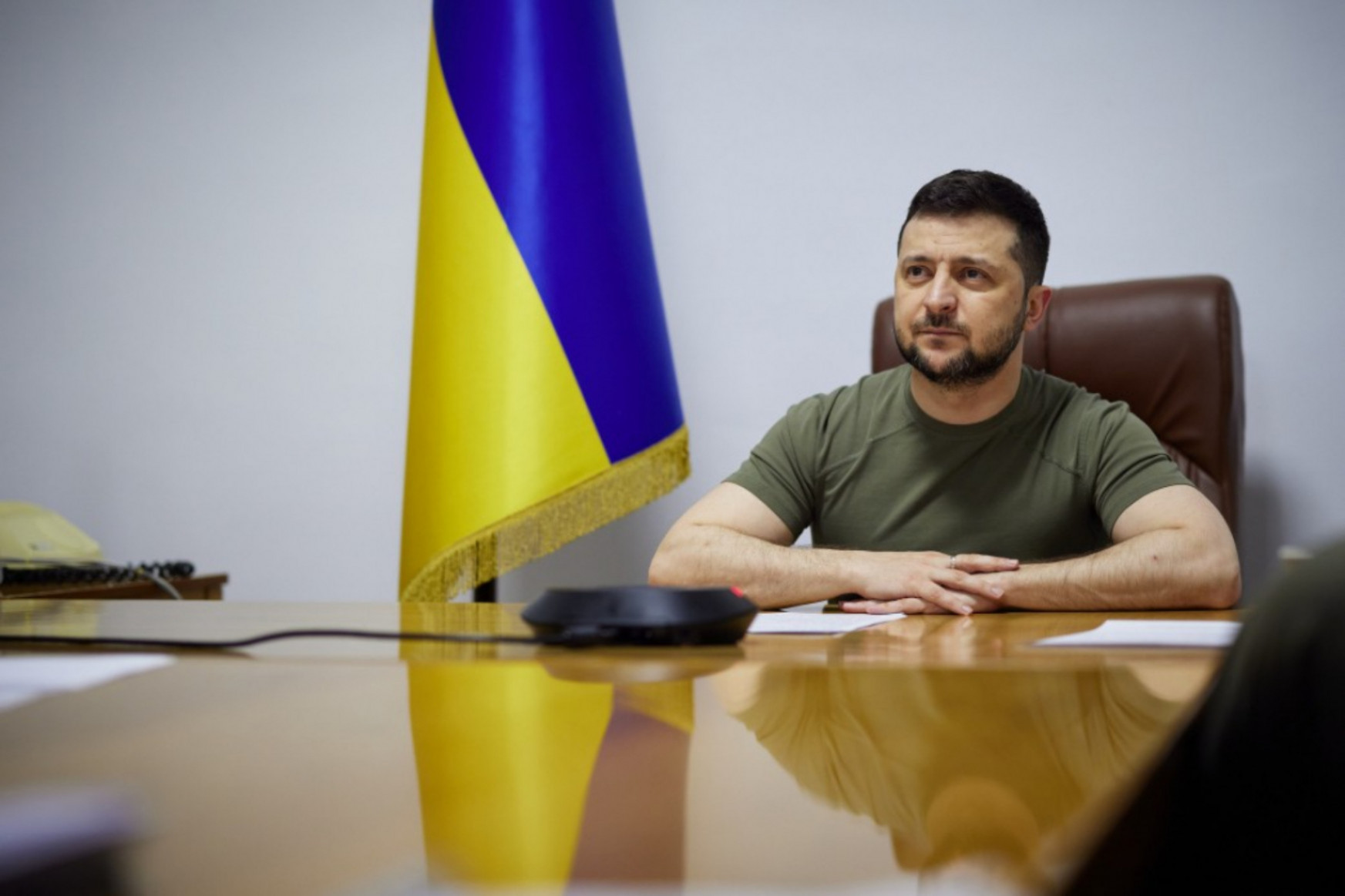 Volodymyr Zelensky while speaking to the European Council. Photo: Ukrainian Presidential Office
Translation by Andrea Horváth Kávai
Volodymyr Zelensky addressed The European Council via a video conference on Thursday night. Among others, he thanked the European countries for their support of Ukraine. When listing the countries, he stopped at Hungary, and asked Viktor Orbán to make his position about the Russians clear.
Prior to this, he mentioned the Baltic states' support of Ukraine's joining the European Union. He listed a few Central European countries as well, and expressed his hope of future cooperation with the countries of Western Europe.
"Hungary. I must stop here, and be honest. Once and for all, you should decide who you are with. You are an independent country. I have been to Budapest a number of times, and loved it. It is welcoming, just like its people. You have been through some tragic things in the past. I went to the quayside and saw the memorials. I saw the memorial with the shoes by the Danube in the place where mass murders were committed. I was there with my family. Listen, Viktor! Do you know what's going on at Mariupol now? Please, go out to the quayside, take a look at those shoes, and they will help you realize that mass murder is happening again in the world. That is what Russia is doing. There are shoes and people just like those in Mariupol today. Adults, children, grandchildren. Thousands and thousands have already left. And you are still hesitating whether sanctions should be implemented? And you hesitate to allow the transport of weapons through your country? And you hesitate about whether to do business with Russia or not? There is no time for hesitation. The time has come for you to make a decision. We believe in you! We need your help! We believe in your people! We believe in the European Union and we believe that in the most decisive moment, Germany will be with us as well." – Zelensky said in the video which he also posted on his Facebook-page. (The part about Hungary starts at the 10th minute.)
Viktor Orbán's stance is that Hungary should stay out of this war, and in his opinion, this also means that no weapons intended for Ukraine should be transported via Hungary. With this decision, Hungary is left on its own in the region, as the Poles, the Czechs and the Slovaks have all sent weapon shipments to Ukraine, and even Orbán's Slovenian ally, Janez Jansa supports Zelensky.
One of the explanations for this aloof attitude is the reduction of overhead costs, which is one of the Fidesz government's main messages to its voters. This reduction means the use of official tariffs, which can only be achieved if Russia meets the gas deliveries that Hungary has negotiated with them.
Prime Minister Viktor Orbán has rejected Ukrainian President Zelensky's demands towards Hungary in The European Council, because they are contrary to the interests of our country – Bertalan Havasi, head of the Prime Minister's Press Office told MTI (the Hungarian State News Agency).
Havasi added: Orbán rejected both requests because they are contrary to Hungary's interests. Hungary intends to stay out of this war, and that is the reason why it won't allow weapons shipments through its territory, as well as why we are not going to send weapons to Ukraine. At the same time, Hungary is helping those fleeing the war in every way necessary, and is providing humanitarian help.
"Turning off the oil and gas tap would mean Hungarian families paying the price of war. 85 percent of Hungarian households use gas for heating, and 64 percent of the oil Hungary imports comes from Russia"
- reminded the head of the Prime Minister's Press Office. Havasi added that they would oppose the extension of sanctions to Russian energy carriers in all European fora.
On Friday morning, Foreign Minister Péter Szijjártó also rejected Zelensky's demands with practically the same exact reasoning.
"We understand that to the President of Ukraine, the people of Ukraine are the most important. Our priority however is Hungary and the safety of Hungarian people. We are doing all we can to keep Hungary out of the war, and this is the reason why we don't intend to change our stance on allowing weapons shipments to be transported through our country."
- wrote Szijjártó on his Facebook page. In his opinion, these transports would become military targets to be destroyed "and we are not willing to risk the lives and security of the Hungarian people".
If you'd like to stay informed about news relating to Hungary, subscribe to the Telex English newsletter, and receive quick, accurate, impartial news straight to your inbox!