In just one week the government known for its anti-migrant campaigning transformed Hungary into a refuge
March 11. 2022. – 09:30 AM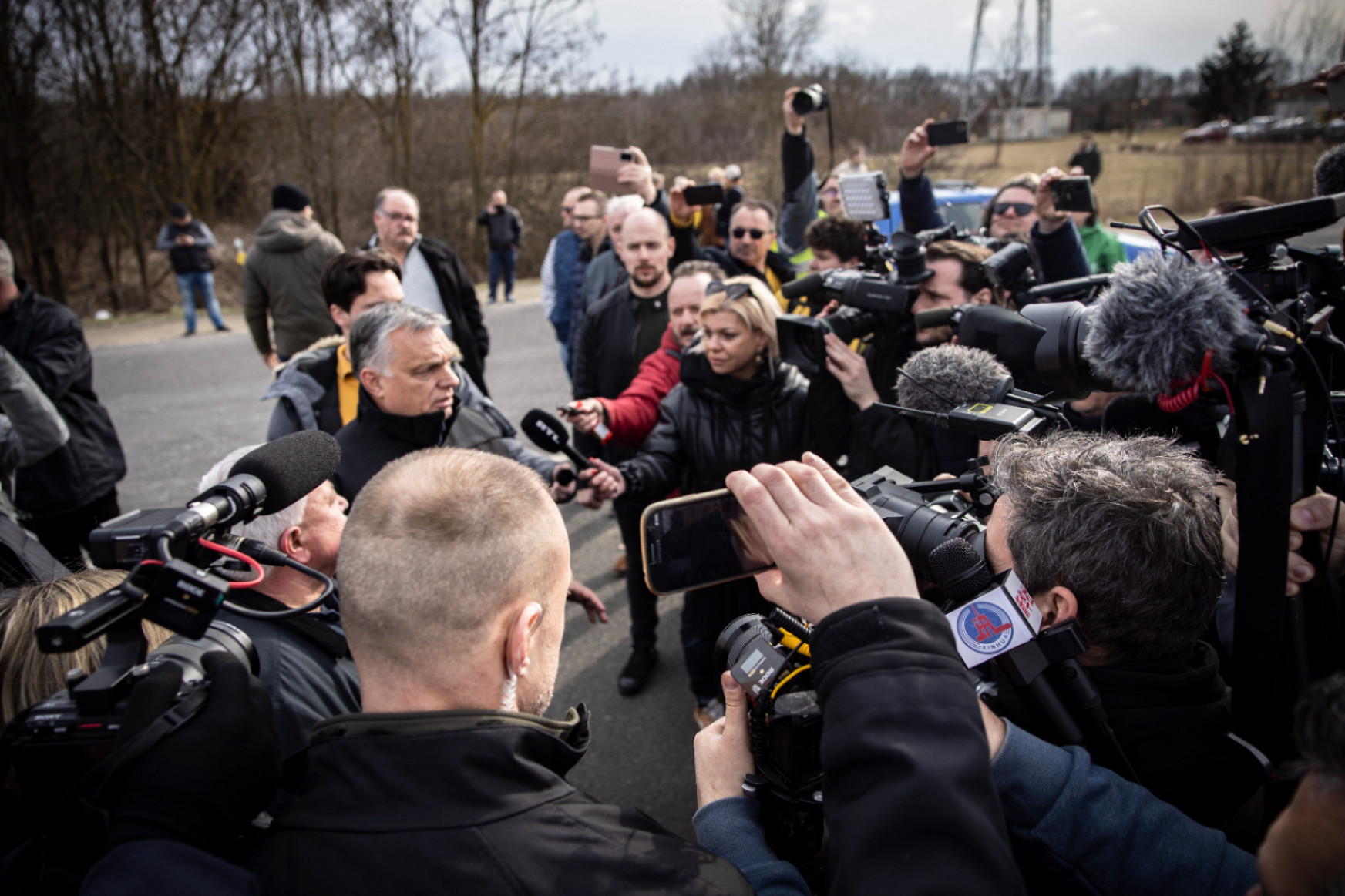 Viktor Orbán holding a press conference at the Beregsurány border crossing at the Ukrainian-Hungarian border on 26 February 2022. Photo: Fisher Zoltán / Prime Minister's Press Office / MTI
Hungary is offering work, shelter, and safety to Ukrainians and Transcarpathian Hungarians fleeing the aggression of Vladimir Putin. However, the legal landscape established in Hungary in 2015 has been making it difficult to adequately provide for the refugees fleeing the Russian invasion. What has changed? Translated by Dominic Spadacene
"I only have a message for the refugees who are here: Hungary is a good friend of Ukraine and the Ukrainian people – if you need any help here, you can count on us,"
-said Viktor Orbán last Thursday in Beregsurány [a Hungarian village bordering Ukraine]. Over the past few days, the Prime Minister has been saying – likely to the astonishment of many, especially Fidesz voters – that Hungary is a welcoming country: those fleeing from the war can expect to find here not only security but ultimately even a future, i.e. work and a livelihood. Moreover, he added,
"no one will be left unprovided for."
Yet this hardly seems to square with the rhetoric heard in Hungary since 2015. The government has made it clear many times in recent years: it's not interested in receiving refugees even if they are fleeing from war and armed aggression. It even put up billboards with the line
"If you come to Hungary, you cannot take the jobs of Hungarians."
Naturally, at the time, this was interpreted as referring to those who, in the government's view, were not escaping violence but rather coming here "only" in hopes of a better life – even if war or terror had plunged their homeland into turmoil.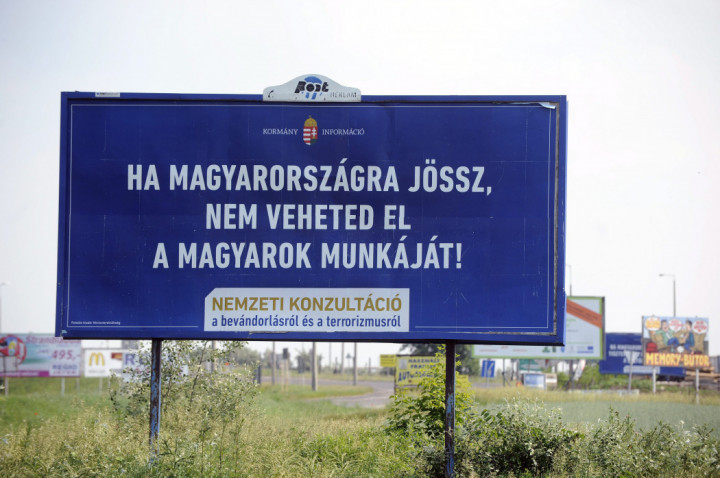 Right up until the outbreak of the war, one of the prominent features of Fidesz's election campaign was stirring up fear about refugees. One of its main messages was that if the left came to power, Péter Márki-Zay would "let the migrants in." But after February 24th all of the government's propaganda abruptly shifted to the immediate acceptance of refugees. They even had to explain this sudden change of tone to its own voter base. At a forum in the town of Kazincbarcika, Deputy Prime Minister Zsolt Semjén explained why and how a distinction can and should be made between Islamist migrants and refugees from Ukraine.
The established refugee policy of recent times has been rewritten by decree
Seemingly overnight, the government's refugee policy has been rewritten due to the geographic proximity of the region as well as the involvement of Transcarpathian Hungarians. Up until the first day of Putin's war against Ukraine, the legal situation in Hungary hadn't changed in a while: since May 2020, it wasn't possible to apply for asylum in Hungary either at the border or within the country. And those who made their way into Hungary or had been here illegally (e.g. without a valid passport or residing in the country for more than 90 days) were taken by Hungarian authorities to the Serbian side of the border fence without any legal proceedings and regardless of where they came from or who they were.
"Hungary's position has always been that refugees should be settled in the first safe country. This was the case during the Balkan war and the wave of migration in 2015 as well"
-said Gergely Gulyás at the government briefing last week. The argument of the Prime Minister's chief of staff may have served its purpose for communications, but it didn't hold up as far as the law was concerned. At least, if it had, it wouldn't have been necessary to modify the legal framework, especially not in several stages. In fact, in order to accommodate the asylum seekers displaced by the Russian-Ukrainian war, the government issued a decree to revise the 2020 law regarding refugees. As a result, those fleeing the war who arrive in Hungary can now apply for so-called "sheltered status" in the country.
The first safe country
More than 100,000 refugees arrived in Hungary to flee the war. Now that number is almost 200,000, and it continues to grow by the minute. As such, considering the once profoundly anti-refugee social environment, it is probably no coincidence that the government has begun to differentiate the hitherto barely legally distinct terms of "refugee" and "migrant" – both in its official and unofficial communication channels.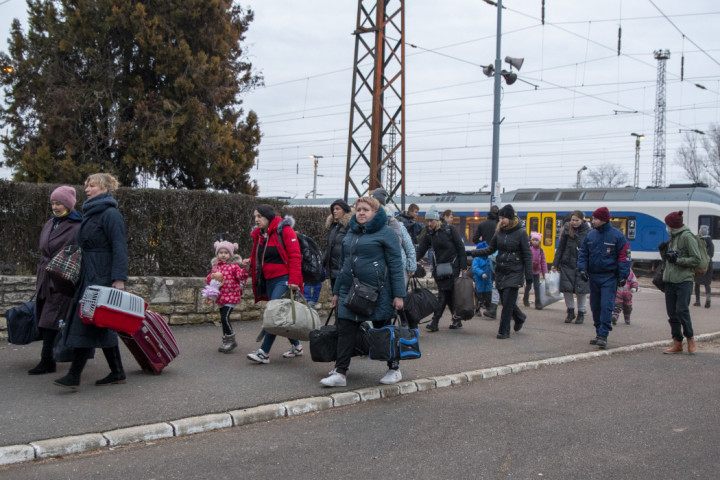 Since the summer of 2015, the Hungarian government and parliament have gradually introduced measures restricting "illegal migration" – or what NGOs say more closely resembles the admission of refugees – into its rhetoric. In addition to the construction of a barrier along its borders, even regulations governing the asylum procedure were amended in several stages to ensure that refugee status in Hungary is granted only to those who are eligible for it under the Geneva Convention: those who face genuine persecution in their home country and for whom Hungary is the closest country where the risk of persecution no longer exists.

This principle of first safe country – which is also laid out in the Geneva Convention – was inserted into Hungary's constitution in 2018 in the following manner: it adheres to the principle of first safe country, i.e. refugee status should only be applied for in the safe country closest to the country of origin. In practice, the outcome was that war refugees could not legally enter Hungary, as the only way to reach our borders was through a safe country
According to civil rights activists, the Hungarian government thus sought to shift its responsibility under the Geneva Convention and its constitution by declaring Greece, Macedonia, and Serbia as safe third countries, for example. Then the administration essentially did away with any institutional possibilities for someone to enter Hungary legally by applying for asylum.
Now everyone is being let into Hungary from Ukraine
All refugees now arriving at Hungary's borders, mainly from Ukraine or third countries, and in rare cases dual citizens – the few Transcarpathian Hungarians trickling in today – are being let into the country. Both in terms of human rights as well as national and EU law, this is undoubtedly justified by the war in Ukraine and the moral imperative to protect human life.
Nevertheless, it is revealing that even their situation is now having to be addressed by legislative amendments. On February 25th, an amendment to a decree was published in the Hungarian Gazette (the official journal of Hungary), according to which temporary protection is granted to refugees from Ukraine on the basis of the law on asylum, which stipulates that "those who have fled their homes due to armed conflict, civil war or ethnic clashes (...)" are entitled to temporary protection.
According to a law that is still in force to this day, Ukrainian citizens could only have applied for this at the Hungarian Embassy in Kyiv. Further, Ukrainians arriving with valid documents (i.e. a passport) would only be allowed to stay in the Schengen area as legal visitors for 90 days. For those who today are forced to abandon their cities, homes, livelihoods, and everything they own, these provisions in Hungary hardly would have meant asylum. In order to fix this problem, the government would have needed to amend Hungarian legislation. However, it managed to get around this by making use of its emergency powers (which are still in effect due to the pandemic) and overriding the law by government decree.
The decree came into force immediately and will stay as such until the state of emergency ends – which is currently June 1st – but it is likely to be extended in some form by the administration. This temporary protection applies to all Ukrainian citizens coming in from Ukraine, as well as to third-country nationals legally residing in Ukraine. Following the amendment, the government also took measures to ensure that Hungarian authorities will be able to fulfill their duties concerning the reception of refugees and the provision of pertinent care, i.e. so that it will be possible to submit the necessary applications and process the paperwork at the border.
A new term: sheltered status
This so-called "sheltered status" differs from refugee status in several respects: originally, Ukrainian and non-Ukrainian third-country nationals could only apply for the latter status at the embassy in Kyiv. As the Hungarian Helsinki Committee explains on its website, those seeking sheltered status do not need to be thoroughly assessed one by one to determine the severity of the threat they face. Rather, they are granted protection in Hungary practically automatically.
Obtaining refugee status is a much more drawn-out process, which requires individual assessment. It is not clear from the aforementioned government decree whether Ukrainian citizens who are fleeing to Hungary from a country other than Ukraine (e.g. Serbia) are also entitled to protection – however, the Helsinki Committee is of the opinion that the answer to this question should be a resounding yes.
Of course, the new regulation also applies to non-Ukrainian citizens who were legally residing in Ukraine, for example on a visa. As the Prime Minister said in a radio interview last Friday morning, 70-80% of those who are arriving in Hungary are simply passing through and are not planning to stay more than a few days. If they do end up staying, then they will need to obtain this sheltered status. They are permitted to stay in Hungary because anyone who holds a Ukrainian passport is allowed to remain here visa-free for 90 days even without applying for sheltered status. They do not qualify for any of the benefits available to those with sheltered status, but it is important to note that they can still apply for this status during the visa-free period if the need arises.
It is also worth mentioning that, while their applications for sheltered status are being processed, refugees are housed in reception centers where they are provided with medical care and meals. Of course, those who have the opportunity to stay with relatives, friends, or acquaintances can go there as well. Once they formally obtain this status, they will receive housing (at a reception center), health care, schooling for children, and monthly financial support throughout the period of protection. In addition, they will also be issued an identity card different from that of Hungarian citizens.
80,000 job vacancies await the incoming masses
In contrast to individuals with refugee status, those with sheltered status require a separate work permit to be able to be employed. This made it difficult to know who Viktor Orbán was referring to when he said (and later reiterated by Gergely Gulyás) that Hungary could provide jobs for all refugees settled here:
"Vacant jobs await those who are fleeing to Hungary and will be living here temporarily or perhaps longer. There are nearly 80,000 such jobs in Hungary today, many of them in the construction industry,"
-the chief of staff said, adding that a special task force within the government is addressing the employment of those who come to Hungary.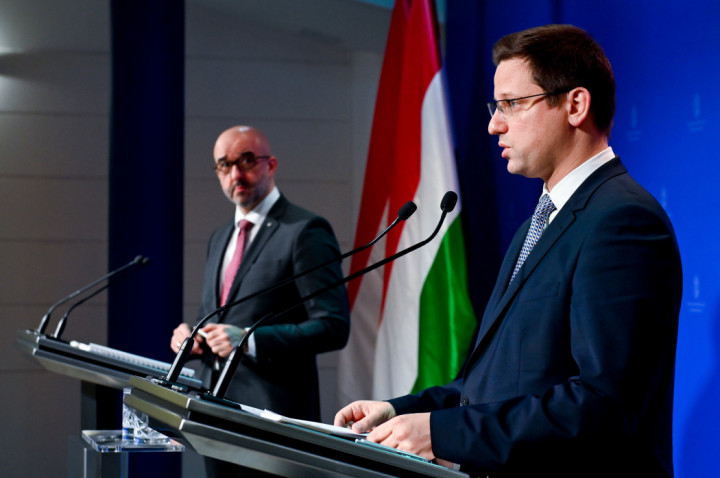 Perhaps it was in response to the proposals of this working group, or rather civil rights defenders, that the government decided to adopt new asylum regulations. They were published in the March 7th edition of the Hungarian Gazette. In particular, it was confirmed that Ukrainian citizens who were residing in Ukraine before the outbreak of the Russian-Ukrainian war as well as stateless persons and third-country nationals who had been granted international or equivalent national protection in Ukraine, will be recognized as having sheltered status. Further,
these sheltered persons can now find employment in public works and public service.
The question remains as to where such reception centers or refugee camps capable of accommodating such large numbers are to be found. It has also been pointed out by NGOs that the capacity of Hungary's refugee welfare system has been significantly reduced in recent years. It may therefore be expected that the administration is also planning to open temporary or previously closed facilities in the coming days and weeks in order to accommodate those coming to Hungary.
The fact that the dismantled refugee welfare system is struggling to cope with the sudden influx of people into Hungary became clear early on following the episode in Győr. And yet, Gergely Gulyás was unable to provide precise information at last week's government briefing as to where exactly refugees will be settled under current regulations and how the welfare system will be structured (following the closure of reception centers). The chief of staff only said that they are still in the process of assessing capacities and that he would consider it best to settle them as close to the border as possible.
Whether Hungary is truly going against its established refugee policy remains a big question. Last week, several members of the government started to argue that a distinction should be made between refugees from Ukraine and "illegal migrants." For example, Foreign Minister Péter Szijjártó said at a UN Human Rights Council meeting in Geneva that
"illegal migrants often behave aggressively and try to cross green borders, whereas refugees from Ukraine come to the border crossing points and wait in a disciplined and patient manner."
During his Friday morning interview last week, Viktor Orbán was apparently trying to reassure his own supporters that the third-country nationals fleeing Ukraine (i.e. students from China, Nigeria, and India) would not be staying in Hungary but rather would be flown home in accordance with bilateral agreements. The Prime Minister believes that Hungary is a refuge – primarily, of course, for Hungarians from Transcarpathia and Ukrainians who have lost their homes. So although 70-80% of those who arrive in Hungary will be continuing on their way, those who wish to stay will have to be accommodated.